I drew this in my sketchbook as a possible project idea when I was developing ideas for my first printmaking project. I still like it. It is based off of a Neiman Marcus ad spread.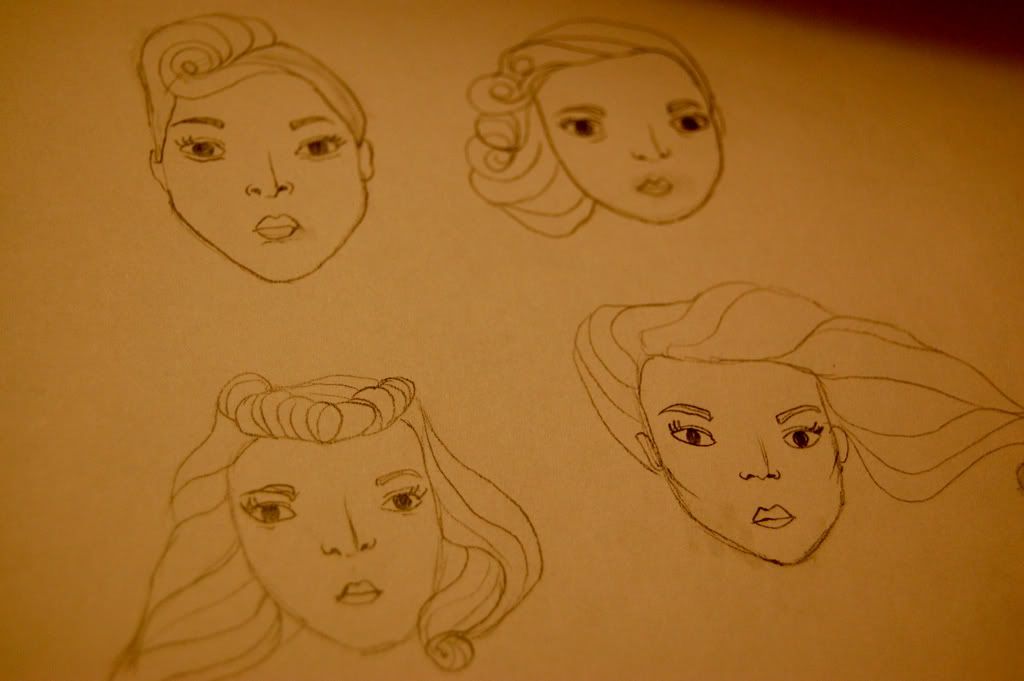 Nothing really exciting going on... I finally finished my photo project that I've been working on for over a month! At the end of 2008, I was unexpectedly commissioned to scan and retouch about 120 old ancestry photos for a guy I used to work with. I then typed up labels, resized, put together a compilation, burned 75 discs, designed a CD insert and family tree and CD labels, and spent 42 hours doing it (14 of which were spent just sitting and retouching)!
But it was worth it, and I got paid. And now I'm an expert at retouching photos (ha). I would definitely do it again.