I'm writing this post to encourage MYSELF to keep working on this book dress project so I can finish it for my senior exhibit starting April 23.
Spring semester 2008 I took a Sculpture class, and started this dress project as a mix between sculpture and bookmaking. I started by hand-stitching a bunch of these little petal shapes out of book pages and fabric. I originally wanted to cover the entire front of this poorly-made sack of a dress to result in an overall scale pattern.
I was originally inspired by this photo: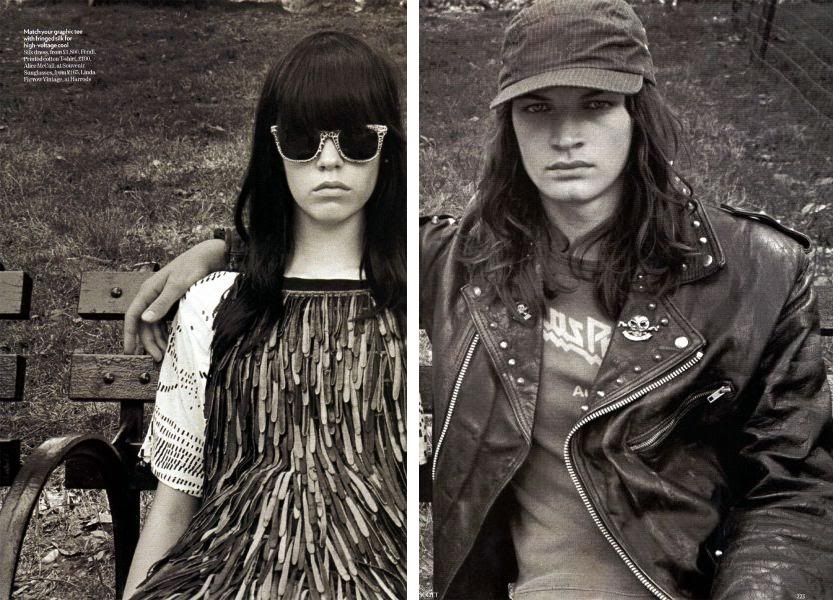 I don't know the designer of the dress, or where I even found this image. But I love all those little layered scale pieces!
This is what I came up with: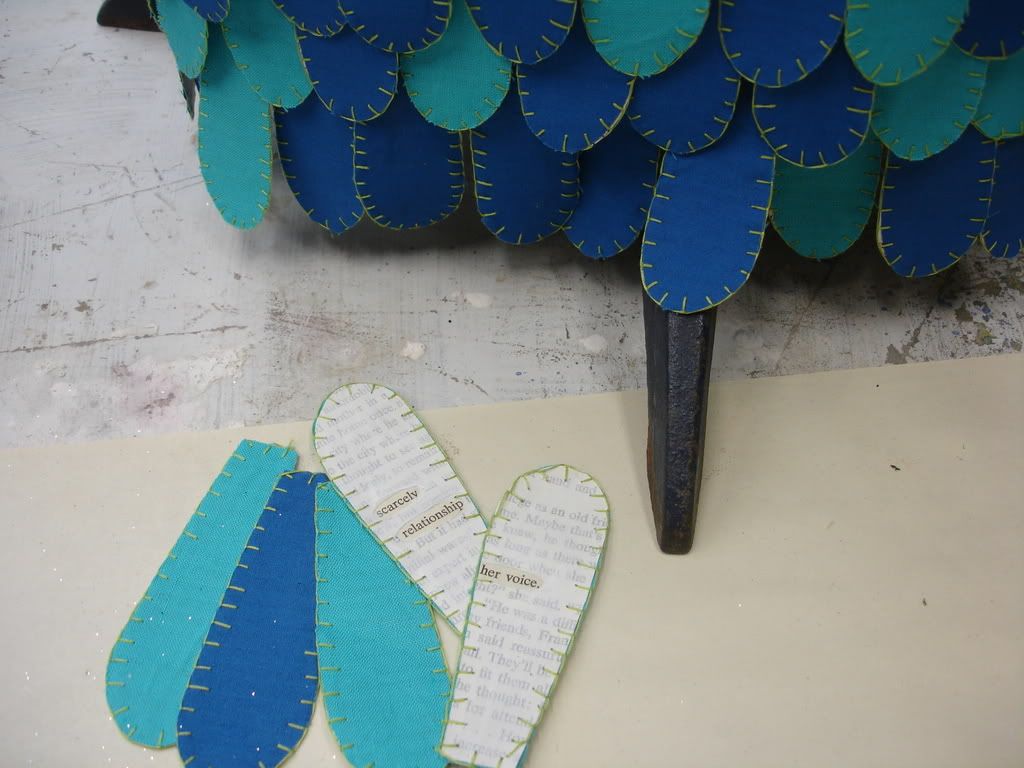 I didn't finish the dress before the semester ended, but I knew I wanted to finish it before my senior exhibit. My professor loaned me a dressform so that I could work more 3-dimensionally. I realized that my originally idea wasn't the best, so I wanted to modify it -- while keeping those little scale shapes, since I have a whole bunch already made.
For the re-design, I was inspired by
Balenciaga's spring 2008 ready-to-wear collection
, especially the shapes of the skirts: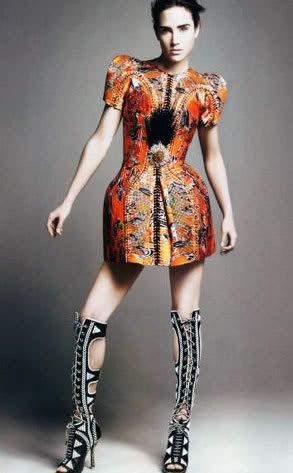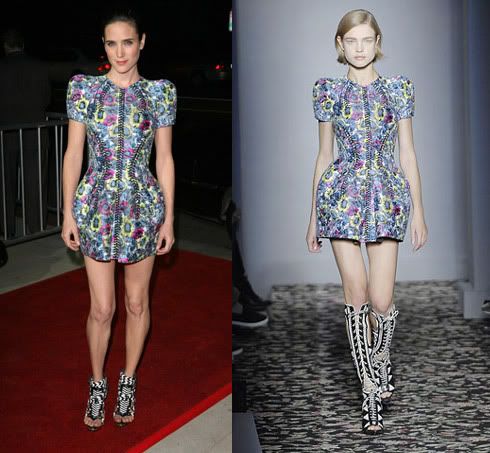 My quick sketch of how I wanted my new bookdress to look: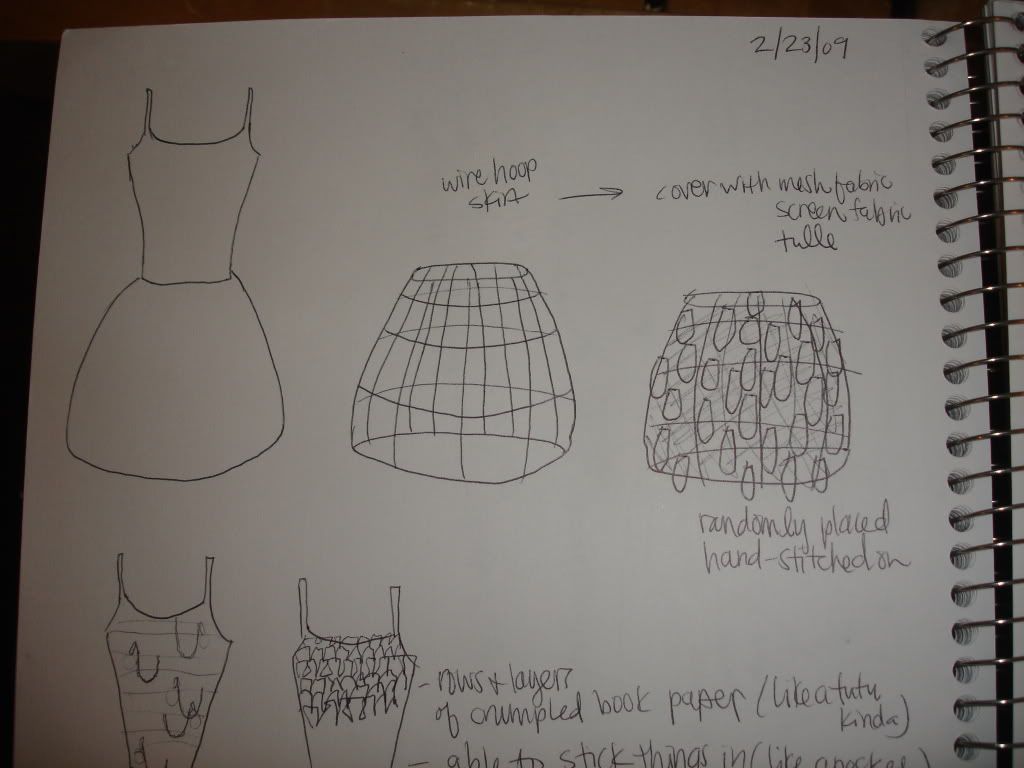 In-progress shots (as of today):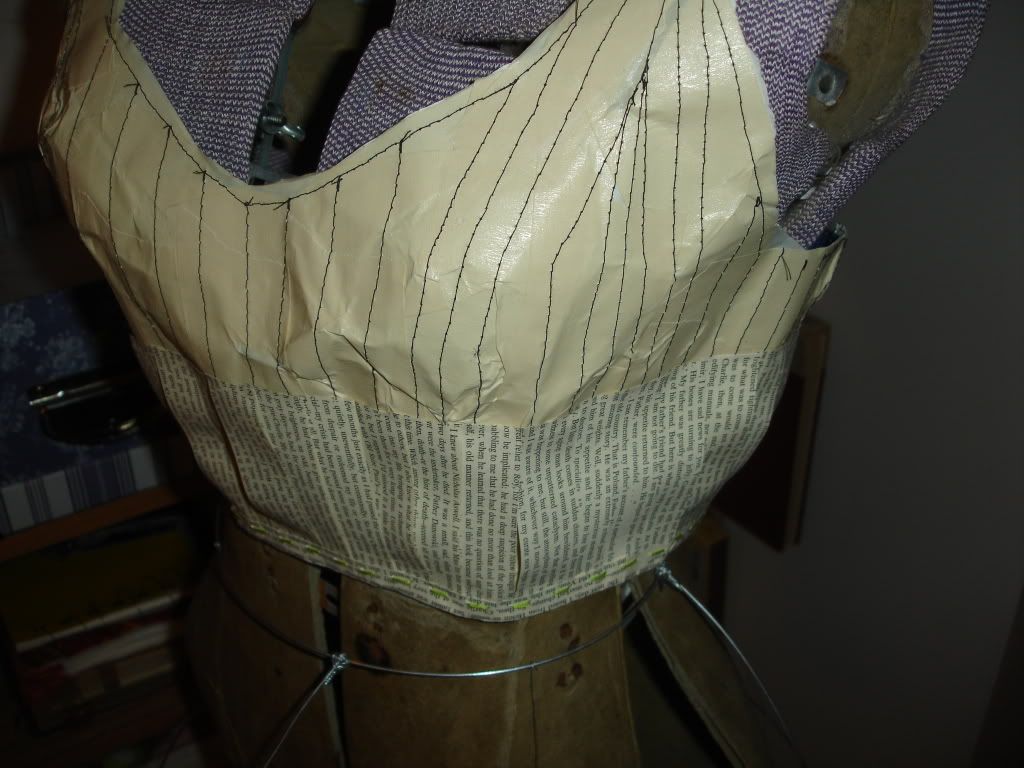 I started shaping the skirt part with wire, but I haven't covered it with anything yet. It will probably be covered with some sort of netting fabric or material, then the little scale pieces will be stitched on top.
I think it's coming along okay... I just really hope I can pull something together that looks nice and is presentable for my show! Hopefully after posting this, I feel more obligated to work on it and post my progress... Keep your eyes peeled!