Okay. This dress will get finished if it kills me, I swear. I've been really busy for the past week or so finishing up other school stuff that needed to be finished. The show is being hung in 5 days.
5 days!
My goal is to stitch and stitch every night until I can't sew anymore or the dress is finished - whichever comes first.
I am working on completing stitches on the bodice, and I've decided to scrap the metal skirt and go with a regular fabric skirt. Hopefully.
Here it is tonight: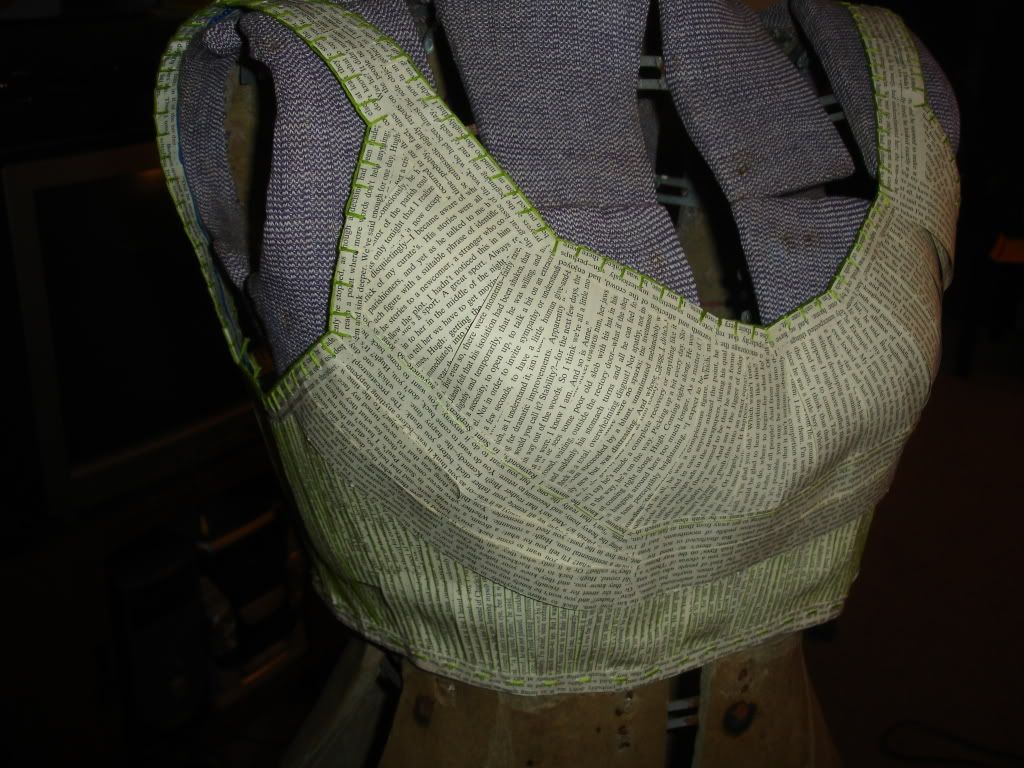 In book arts class last night, our teacher had us decorate t-shirts (not really sure why we did it on shirts...) using old wooden and metal press letters. We were supposed to create a
calligram
using the letters. I was inspired by the ampersand and used it as the eyes and half a mouth for my fish: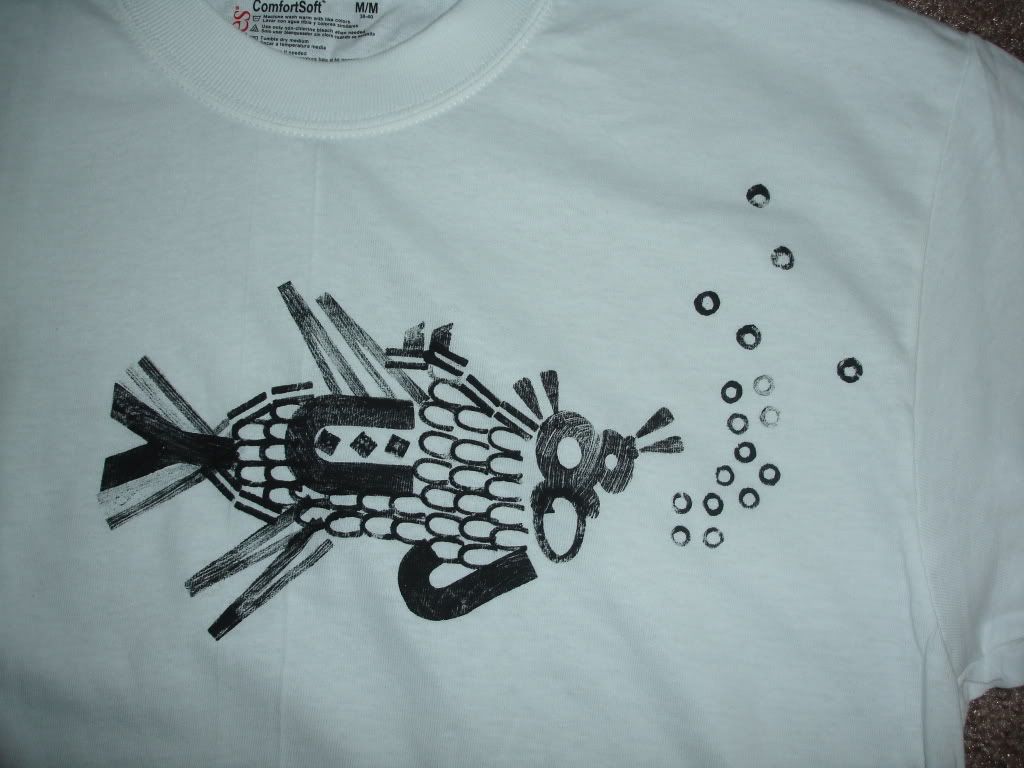 ...so that was fun and got my mind off of everything else for a few moments.
Tomorrow I finish my 3-layer woodcut print. And hope to post pictures of that soon!