Okay, so I didn't finish my book dress in time for my senior show. Oh well. I brought it with anyway, and showed two of my professors, who both gave me some good feedback and unexpected compliments! My professor Jess said that it looks more like 2 separate dresses melded into one. This was good advice! I think that is why I was struggling so much with it. Hopefully I can make 2 dresses out of this one instead.
The senior show opening reception was a success! There were quite a few people there, and I got some nice compliments about my work both at the reception and in the days following.
Us 6 graduating seniors in Studio Art at the opening reception.
Me in front of my screenprint titled "Utopia."
13 days until graduation! I have a paper due Tuesday, a final art history exam on Wednesday, and my final printmaking portfolio due on Thursday of this coming week. Then my final bookmaking project is due next Tuesday. For my final book project, I want to make a fabric book with embroidery and stitching... hopefully I'll finish it in time. I wrote a poem to go in it, since it is supposed to have text. Here is an in-progress shot of my embroidered letters: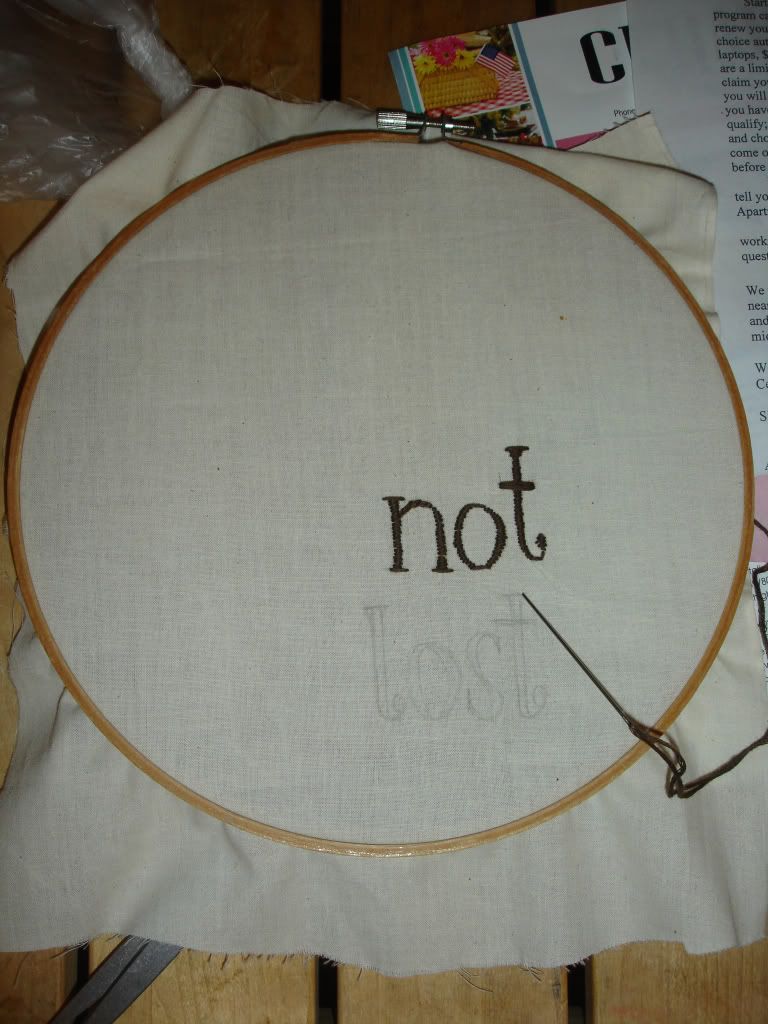 I guess we'll just see how it turns out... I'm not an embroider-er and certainly not a poet!