Remember in
this post
I said that I was making an embroidered book as my final project? Well, I did actually finish it in time, and here it is!
I didn't put anything on the cover, but now I think it needs something, if only to differentiate the front from the back.
not lost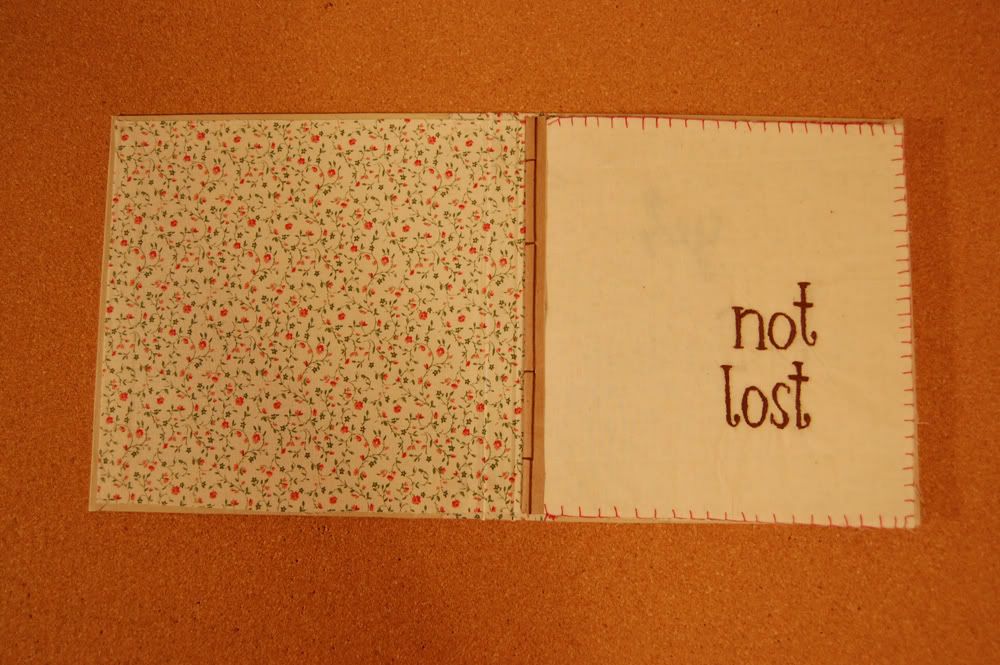 yet out of reach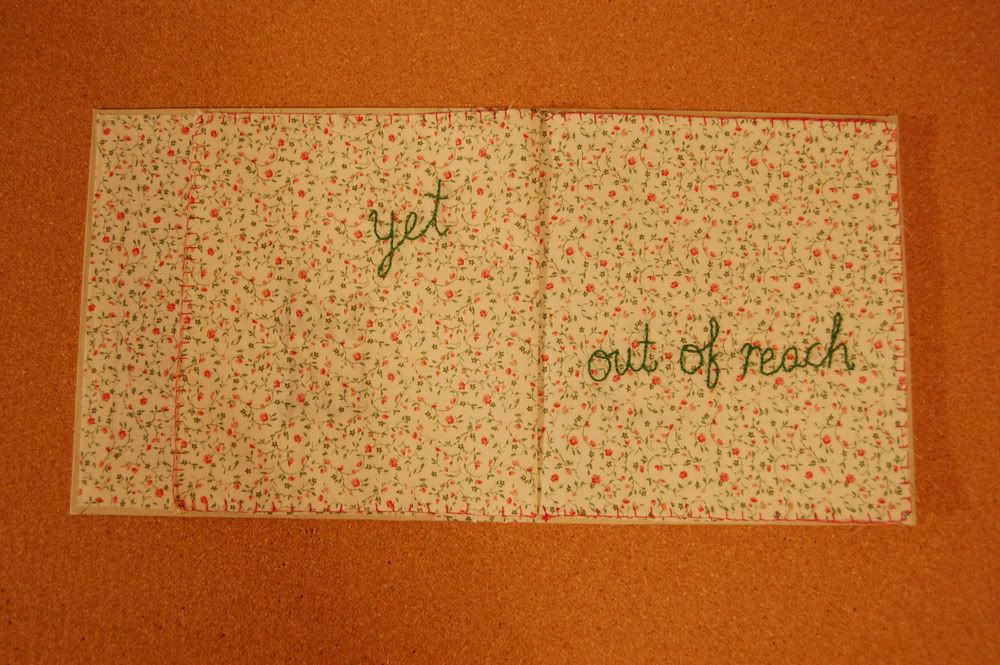 seeds scattered by the wind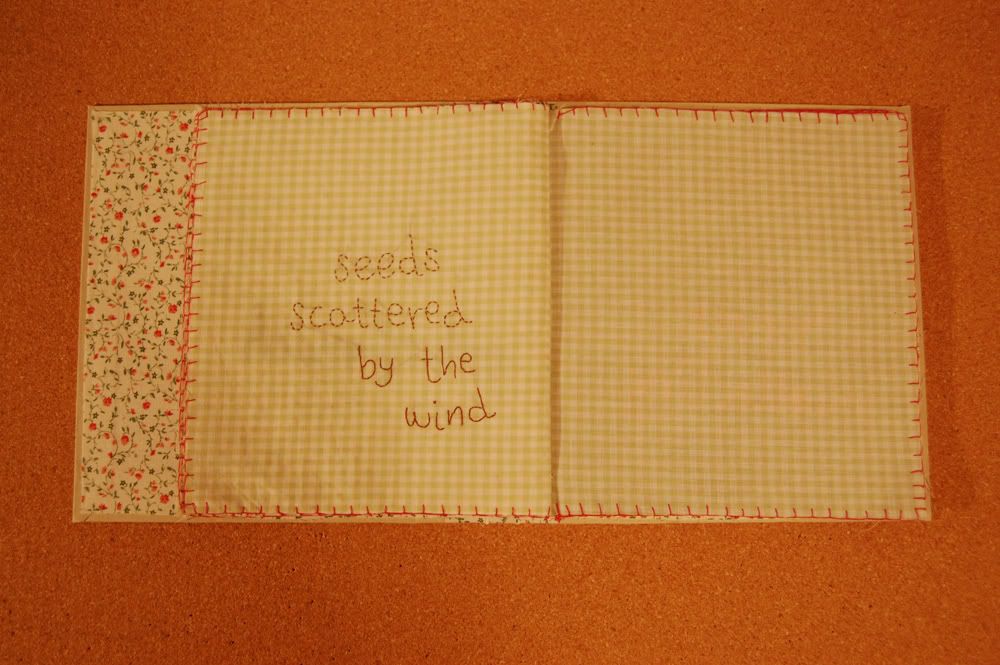 never recollecting
memories romanticized
repeating fails the fading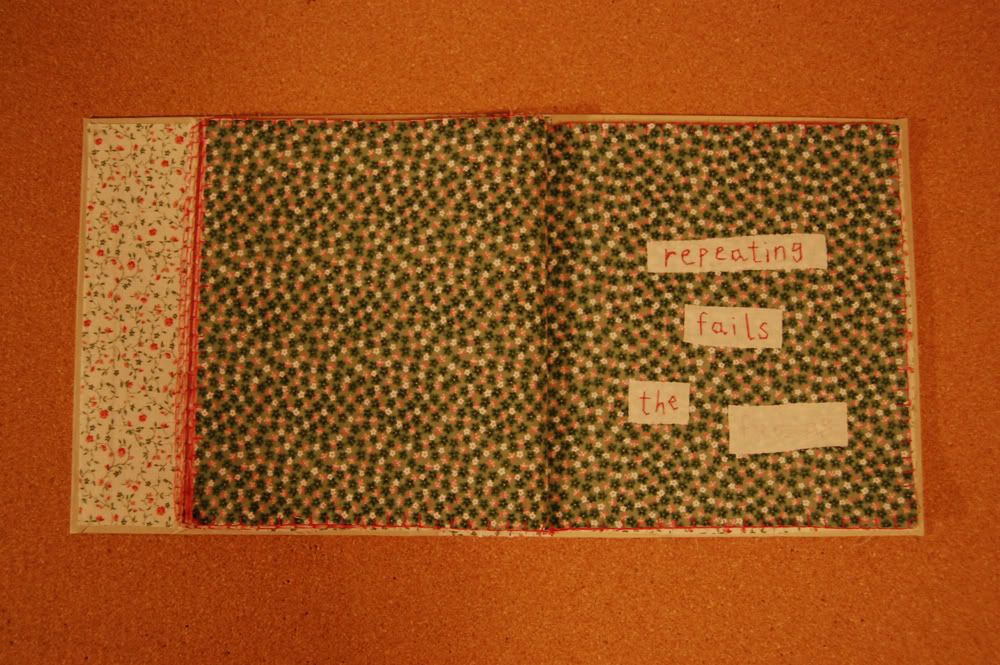 the tiny roots that hold us up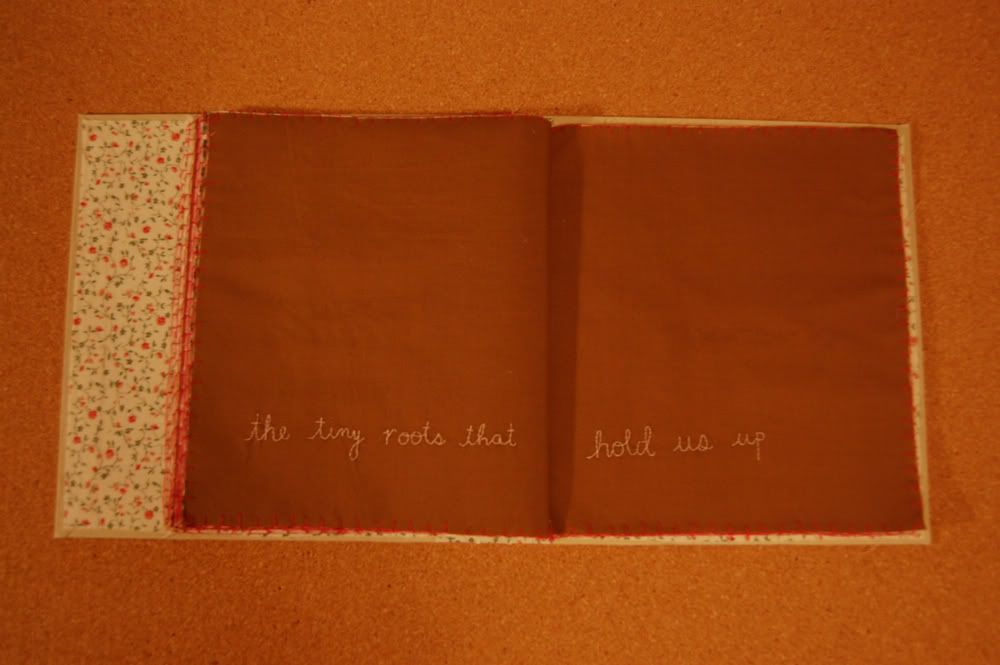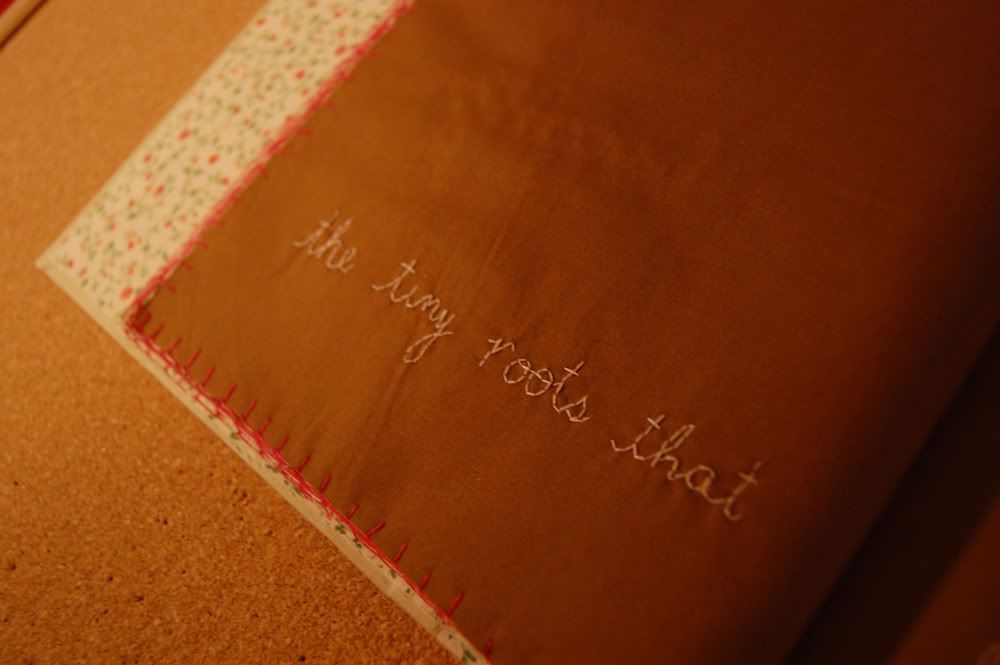 yearning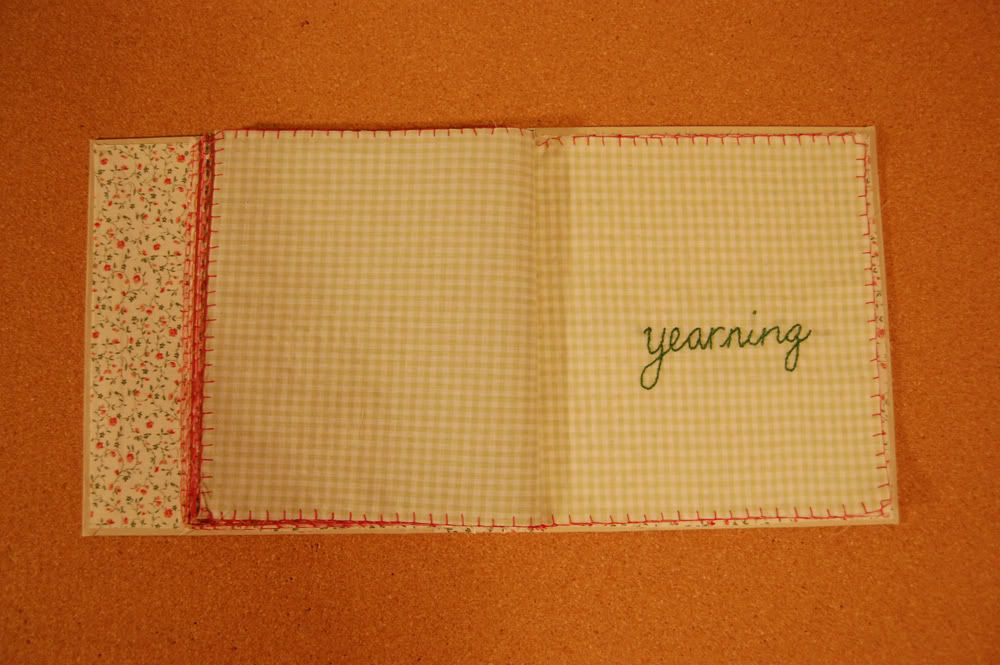 for familiar places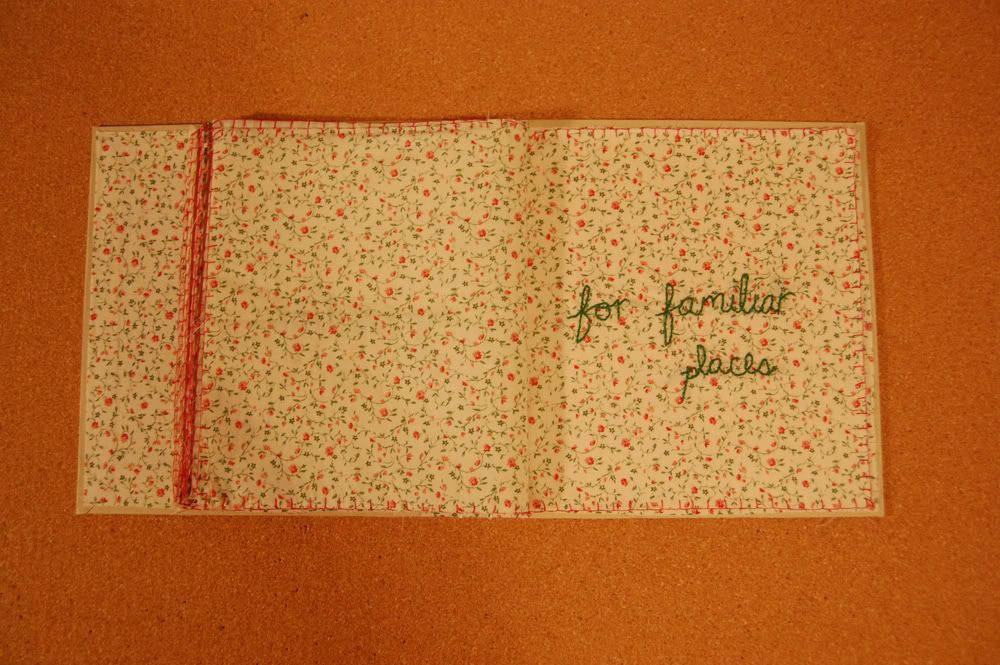 The end! The binding is a case, covered with fabric and paper, but the pages are stab-bound together, and just glued into the case. The pages are really soft, they sag:
This book was pretty successful, I think. But I think it needs something on the front cover. This was definitely an exercise in embroidery, which I haven't really done before (
this
is the only other experience I've had with embroidery)! and poetry. My poem isn't the best, but it means something to me, and I guess that's all that really counts, right?