Last week I took a class called
Small Books/Little Boxes
through the
Split Rock Arts Program
. I must say that I would highly recommend this program to anyone interested in the arts. They offer a variety of classes every summer. The class I took was an intensive 3-day class where we learned how to make small books that fit into small boxes. And
our teacher
was fantastic.

Small box with lid (fingernail clipper is for scale!):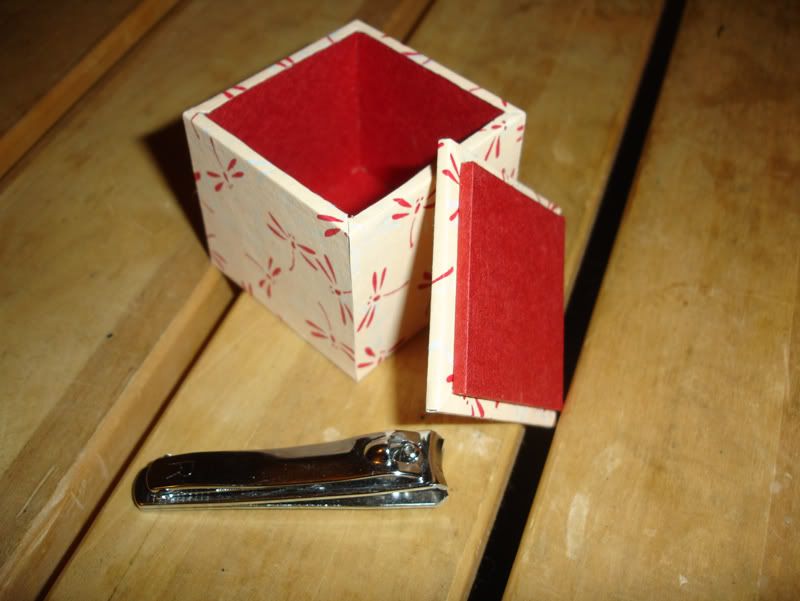 Hardcover case-bound book in a slipcase: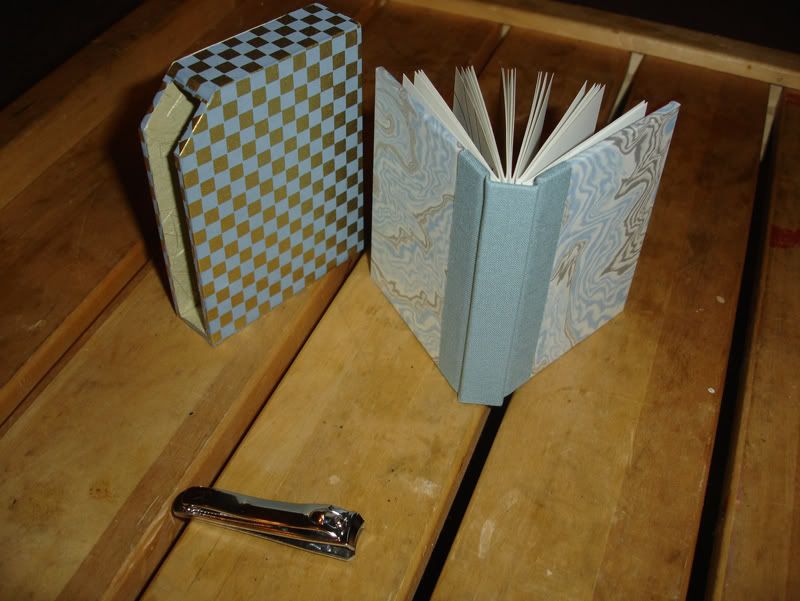 I filled the case-bound book with drawings and writing done with my left hand (to practice writing with my non-dominant hand):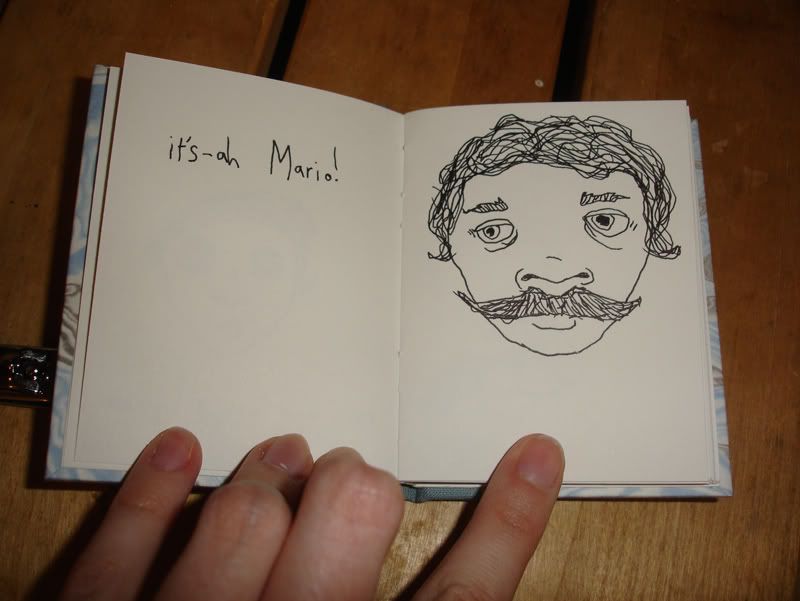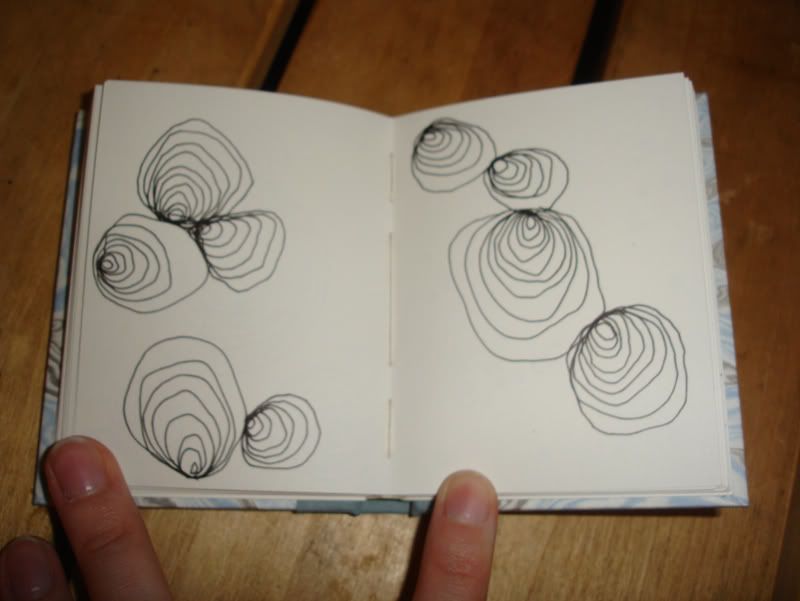 Box with a hinge that holds 3 small books: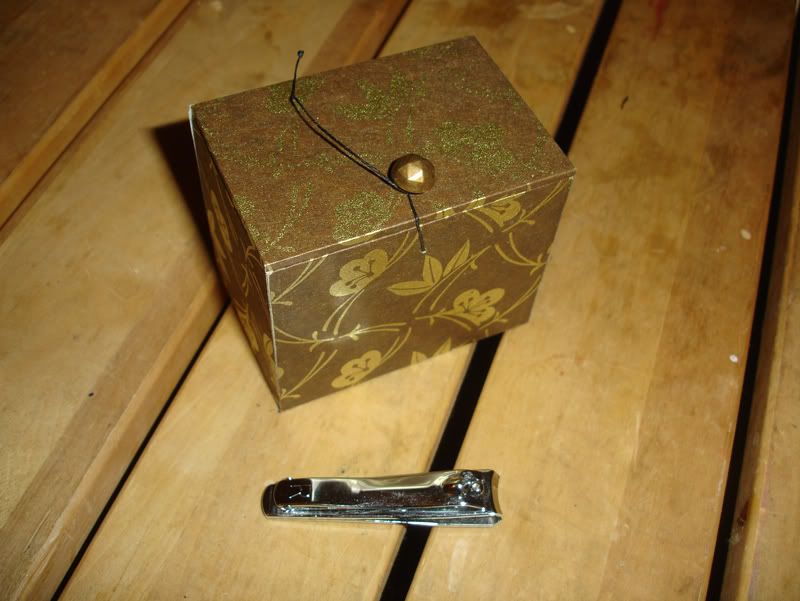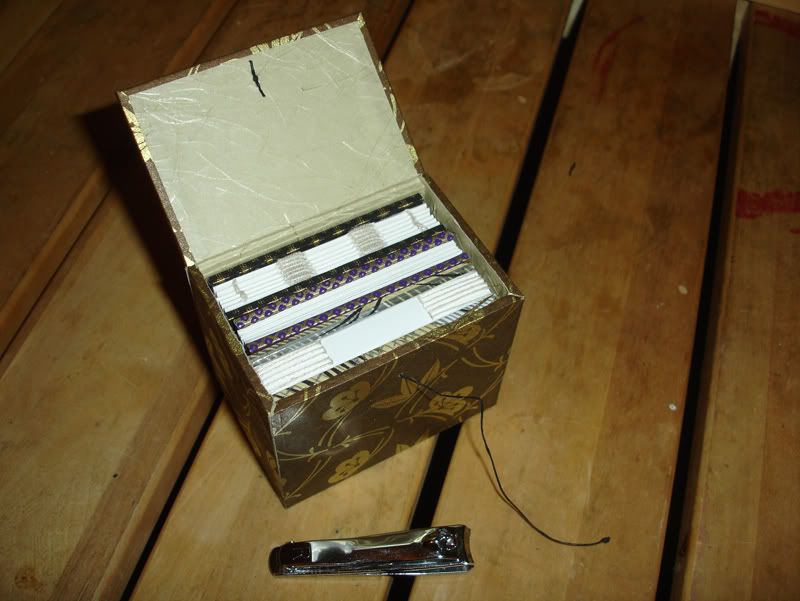 The 3 books have different bindings. Long stitch, sewing on tapes, and accordian: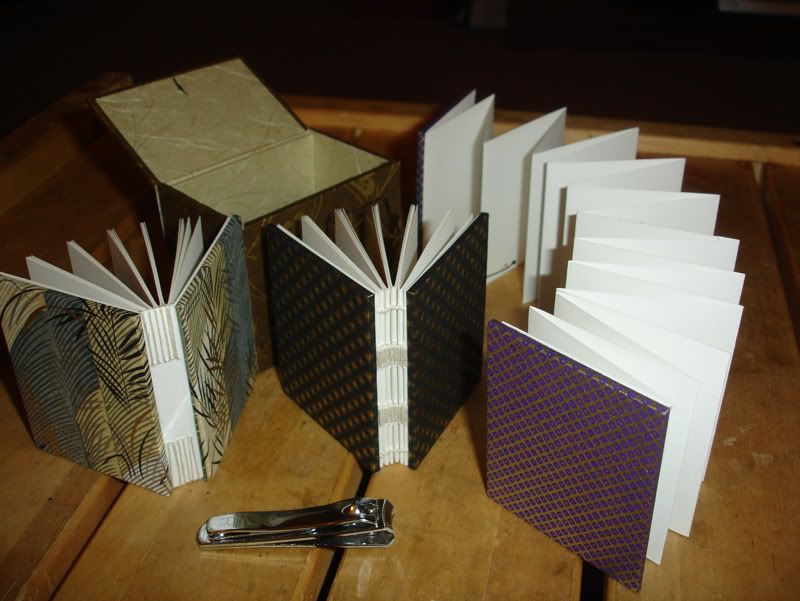 Extra books -- variation long stitch and sewing on tapes/french twist: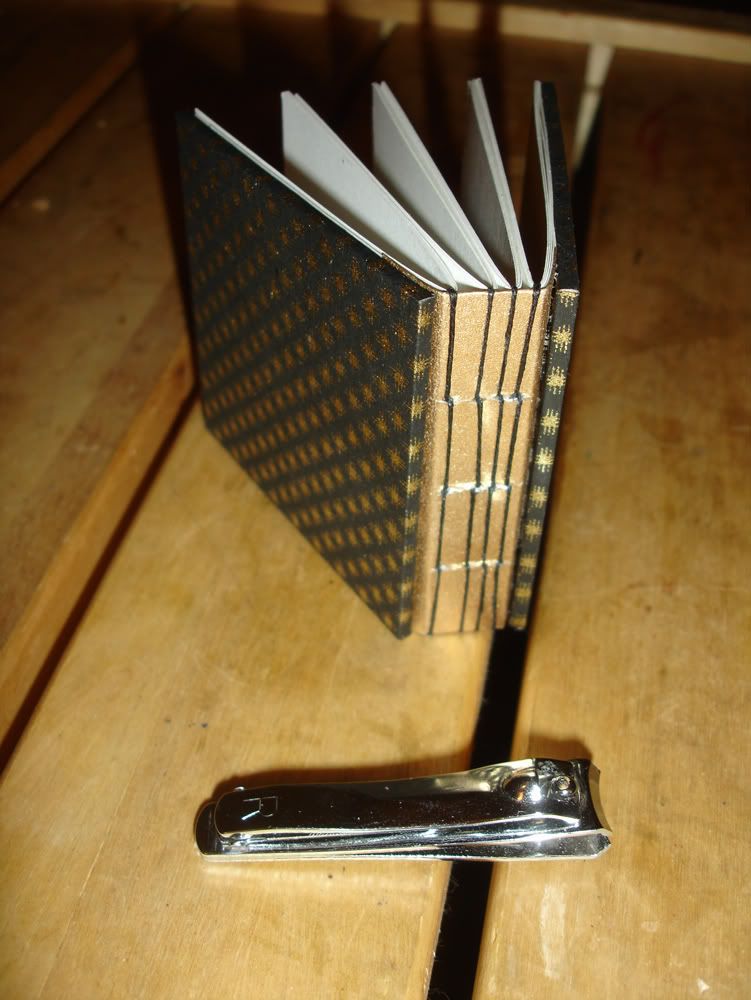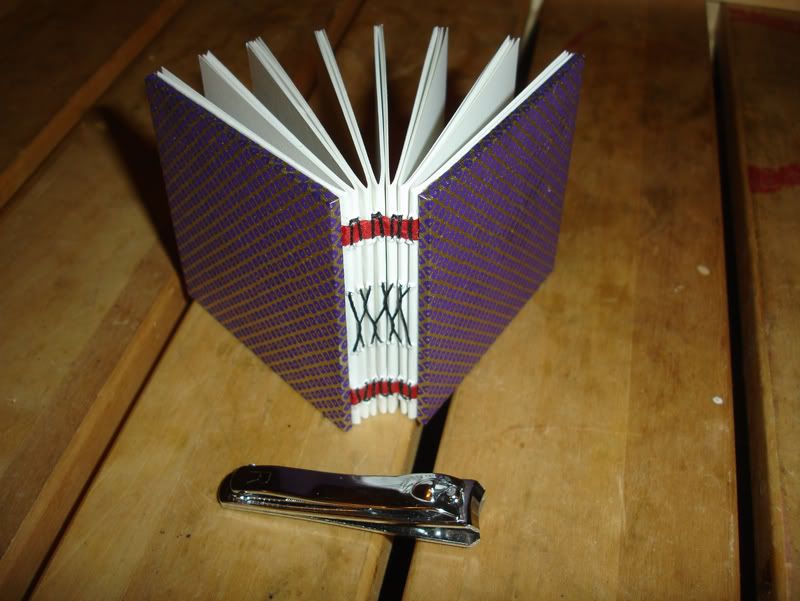 I learned some new techniques and different ways to do things. I'm proud of all that I accomplished! Hopefully there will be more to come. This class has ignited something inside of me, I think. Inspired me to continue on with bookmaking and fine art. I've been struggling with choosing between Art and graphic design, but after this class and after 6 weeks now of my Graphic Design 1 class, I think my heart is in Art.

So where do I go from here? Grad school, perhaps... i'll keep you posted.