I started a new woodblock carving. After a meeting with a former professor about grad school, I was inspired to really get started on printing again. Plus, he encouraged me to keep printing.

The idea for this piece is growing up. It's a simple composition with some tension between the girl figure and the sock monkey in the background. This scene is personal, but I'll elaborate more once I get a print out of it.

These pictures show a bit of my process that's worked for me so far with carving wood blocks.

First I do a sketch: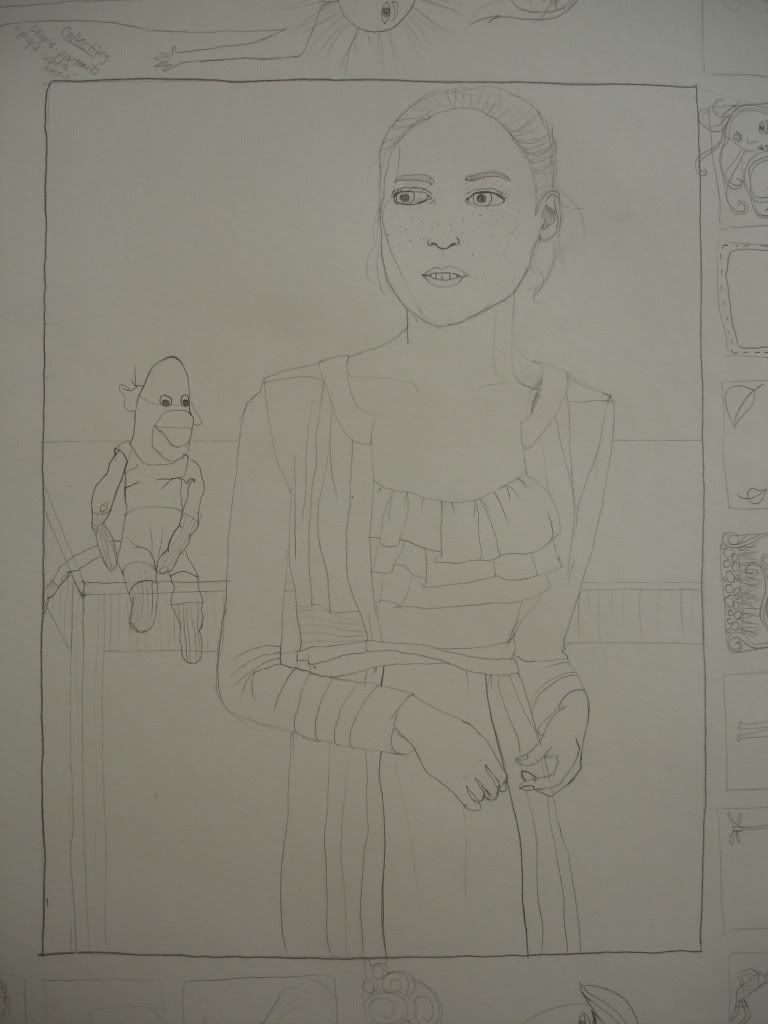 Then I trace the sketch with Sharpie to clean it up. I transfer the drawing on to the block using a sheet of transfer/carbon paper underneath, then re-trace my lines again on the block with Sharpie. This way I can easily tell what needs to be carved away and what should stay.





In-progress shots: