Excuse me while I get a little sentimental here...
Tonight I had my printmaking class again, and it was the first time back in the studio for me in almost a year. It was great. It wasn't a long session in the studio (about 2 hours altogether), and I had a little trouble getting my image to print right away without flooding with ink, but all in all, it was nice to be back.
It's the best, especially, when I have a studio space to myself, like I did for about an hour tonight. But just being in there, working hard, getting my hands dirty... I forget how much I love it until I'm immersed once again.
The screenprinting area of the printmaking studio at school: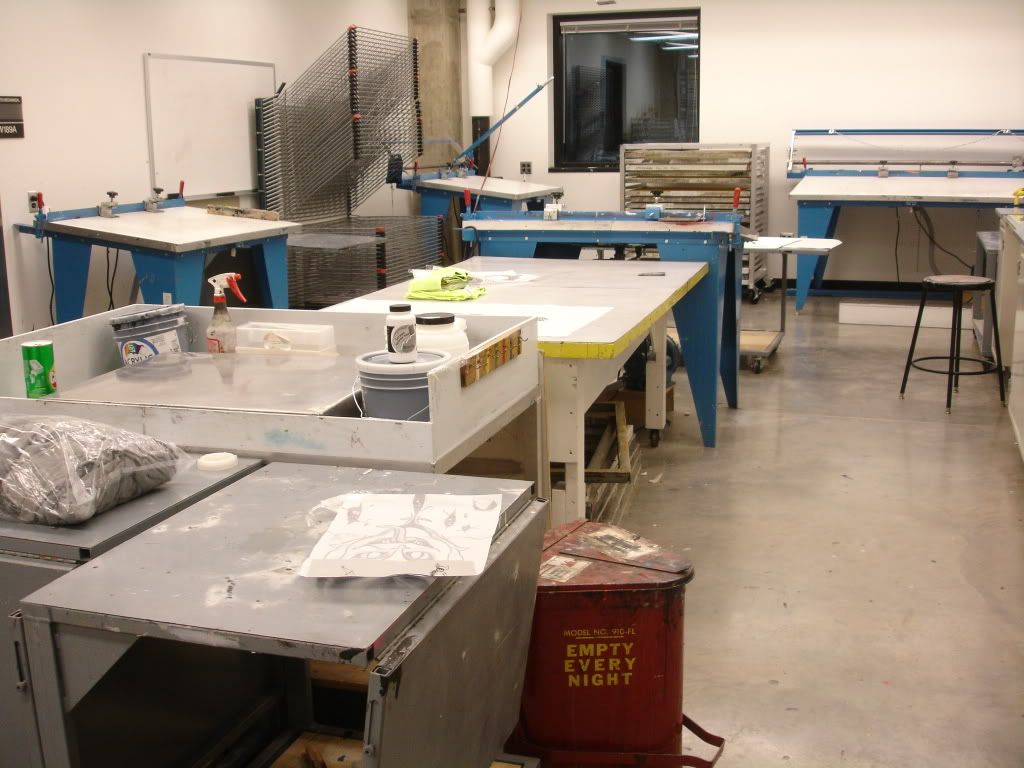 What I'm working on: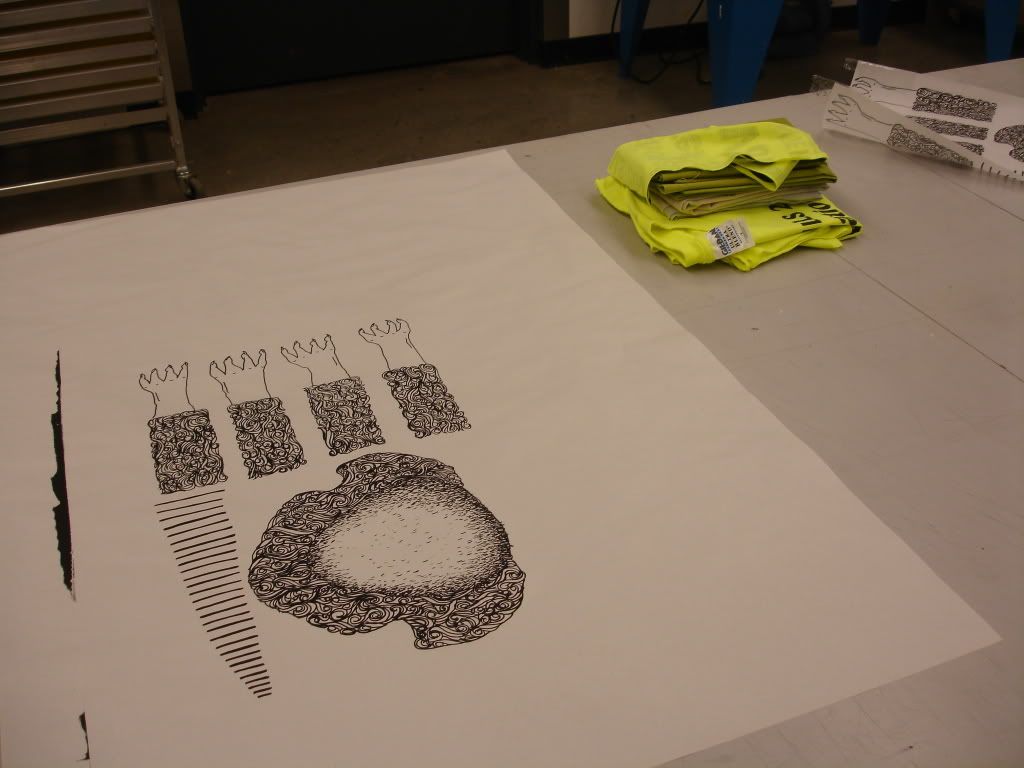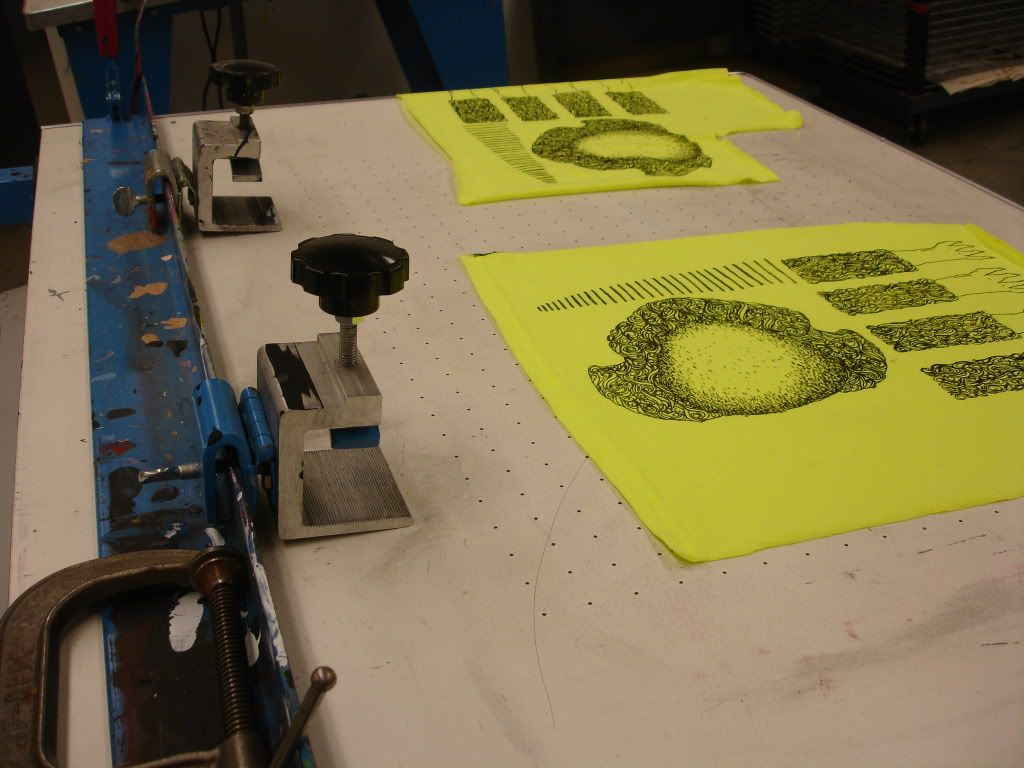 Our first project in class is an
exquisite corpse
project, which I've
done before
. But for this project, we have to print on fabric, then sew and stuff the little fabric pillows. Then we'll exchange pieces to create little monsters, which we'll then use in an installation.
The theme of the assignment is vampires, werewolves, and rats. The body part that I drew out of a cup was "rat body/legs"... so I am doing a fat little rat body and four floppy legs and a tail. We also have to incorporate some sort of pattern, so that's what all those swirls are about.
This weekend I'm going to sew my pieces together, then stuff them in class next week. I'll post photos of some finished product!
(dirty fingernails!)