Today in class, we finished our exquisite corpse creatures project. Our professor hung them up on the walls.
My favorite creature: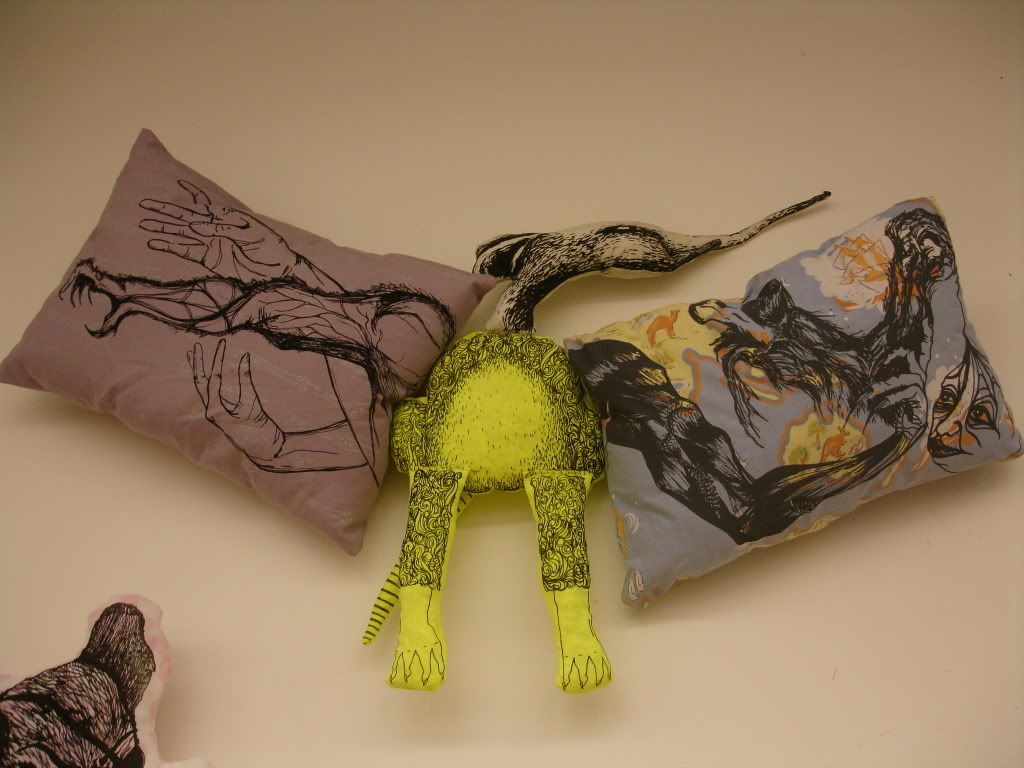 The collaborative project turned out pretty well, I think. The parts look funky next to one another, and I like how colorful they are.
Lastly, a pic of me from this morning, edited with a sweet Photoshop action from
this website
.
PS: I heard back about grad school and I didn't get in. :(