Our last assignment for the semester in my printmaking class is to complete an edition of at least 3 prints from a linoleum relief block that is 2 feet by 3 feet big. The theme is "sci-fi/horror, fit as much action in to one frame as possible." I've been working on the idea for this piece and carving it out for the past couple of weeks, and just finished the carving a few days ago on Friday.
Went in to the studio on Saturday to print but had not-so-great luck with printing. Too much pressure on the press and not enough black ink on the slab. But today in class I finally got one good print out of it, and it is very nice. (I will post photos of my final prints soon!)
So this project is done now, and we have our final critique on Wednesday and final portfolios due then, too.
Here are a few in-progress shots: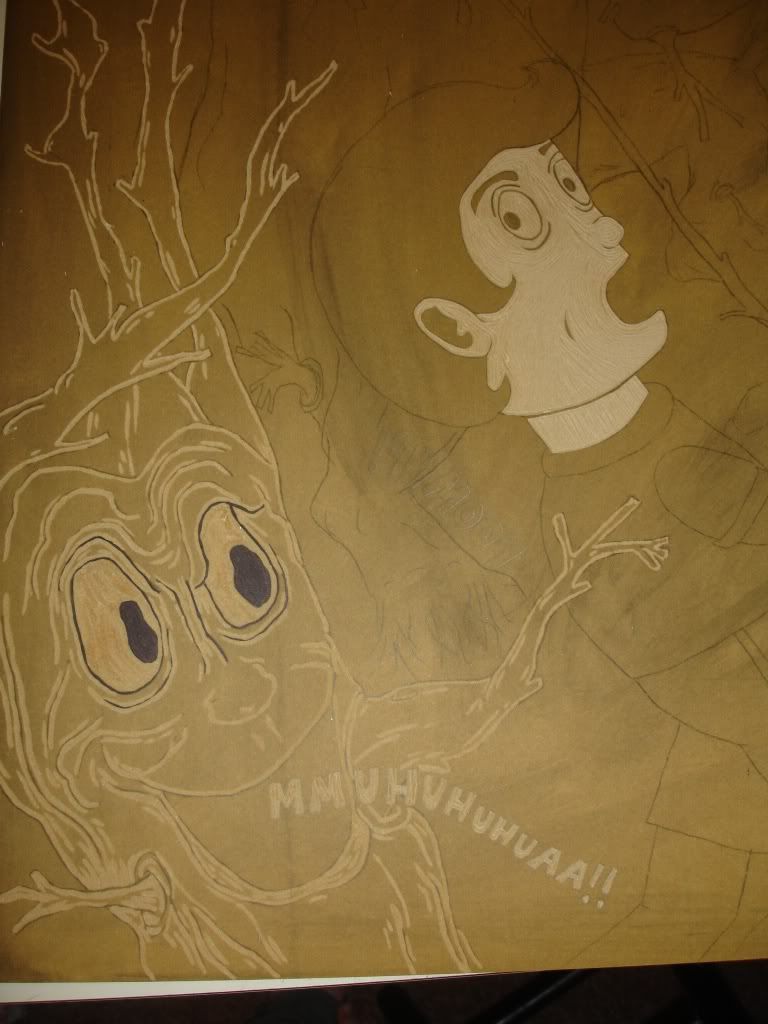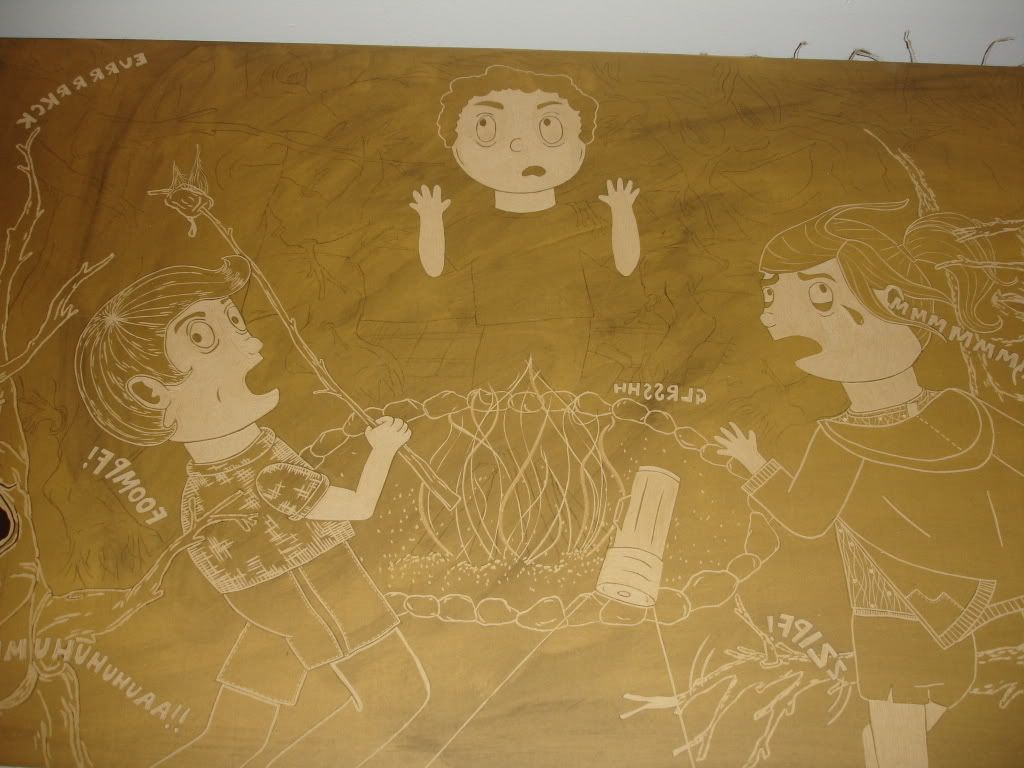 For scale: