A couple of weeks ago I decided to go to the local co-op grocery store instead of the big chain store we usually go to. The co-op has mostly organic and local food items, so almost everything is more expensive. But I wasn't there to buy a ton of stuff, so it was okay.
One thing I did buy that I've never had before in my life(!) is eggs... I've had eggs before, but I've never had brown eggs. Brown eggs just mean that they came from brown chickens (which I learned watching
Modern Marvels: Breakfast Tech
). I think they are prettier brown! :)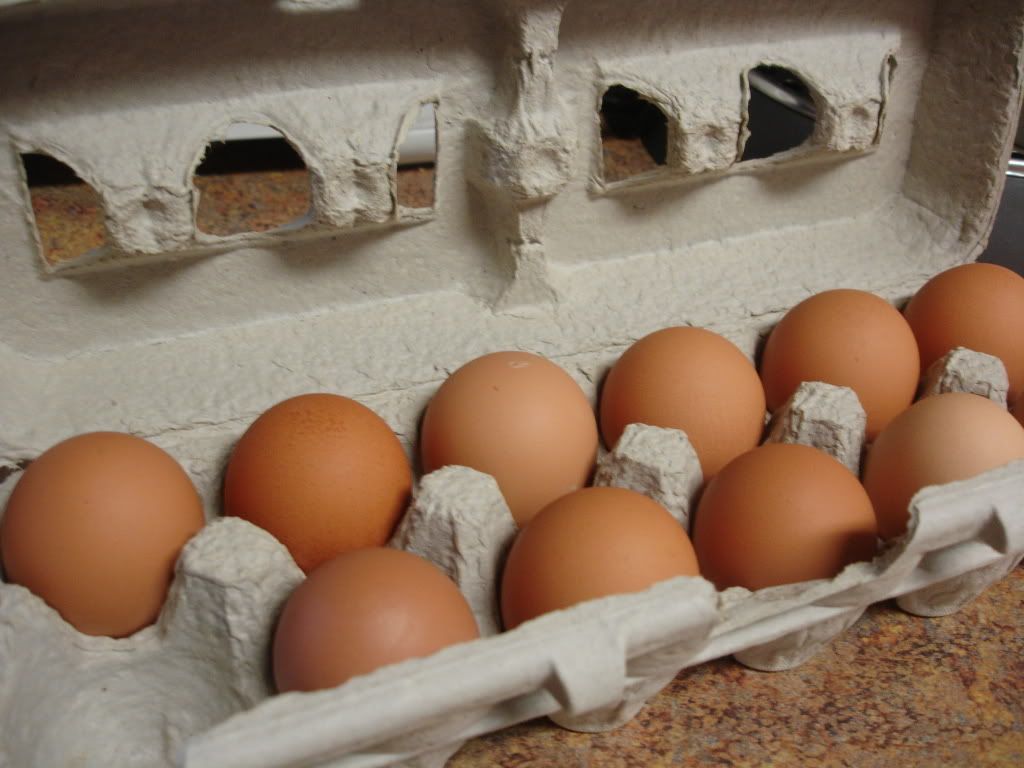 And my favorite thing right now to make with eggs is an english muffin with peanut butter and egg.
Friday night we had crazy rainfall here. There was even some flash-flooding around the area. This was the rain pouring off the roof on my porch: