At work we did a little rearranging and cleaning a couple of weeks ago. They had a tapestry up on the wall that apparently had been there for years and years. So we ripped down the dusty thing and it was going to be thrown away. But before leaving work for the day, I salvaged the ripped tapestry and brought it home with me.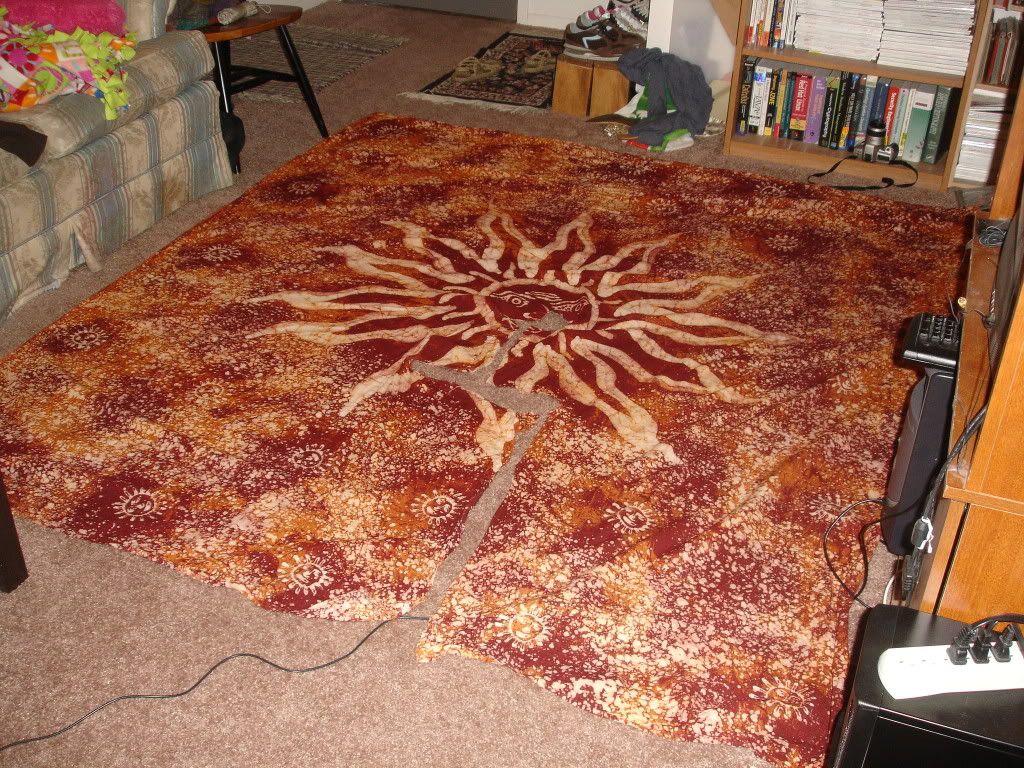 It was still in good shape besides the rips in the middle. I washed it in the tub and hung it to dry, then got to work making a skirt!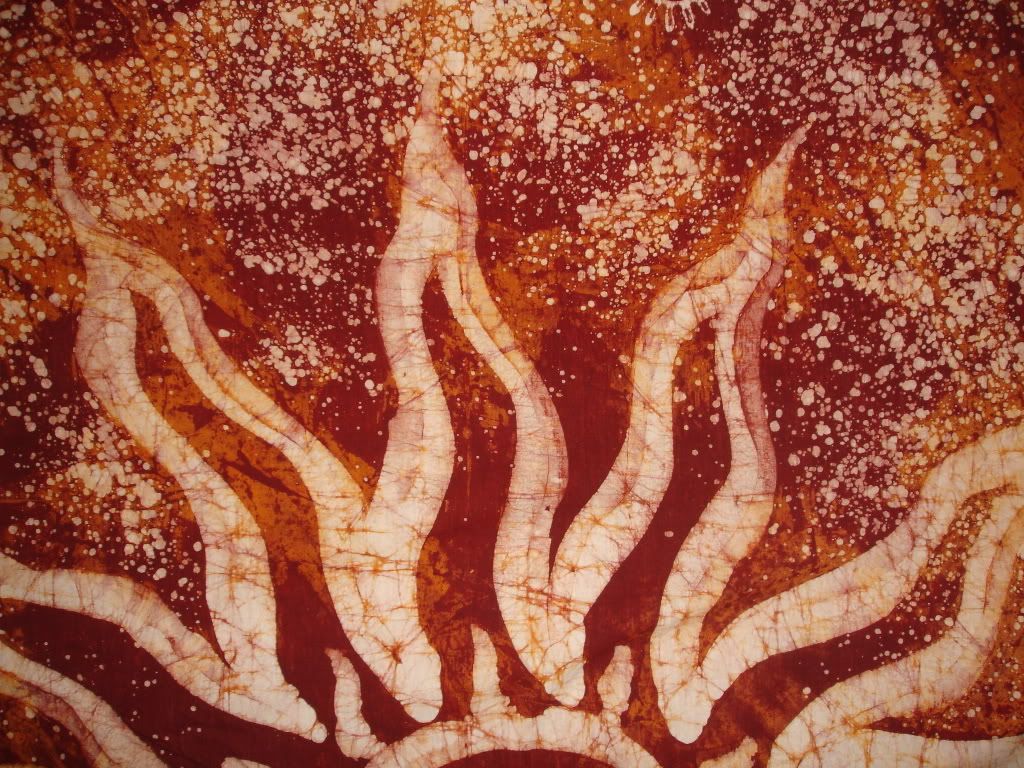 I ended up just tracing
this
wrap skirt that I own as a pattern, and added a long strip of fabric to wrap around and tie.

The fabric is a little bit thick for a skirt, but it still feels good while wearing, and I don't have to worry about it being see-through! I still have a lot of fabric left from the tapestry, so keep an eye out for my next project :)