Today's outfit was definitely cuter than
yesterday's
, even if it was made up entirely of blues and grays.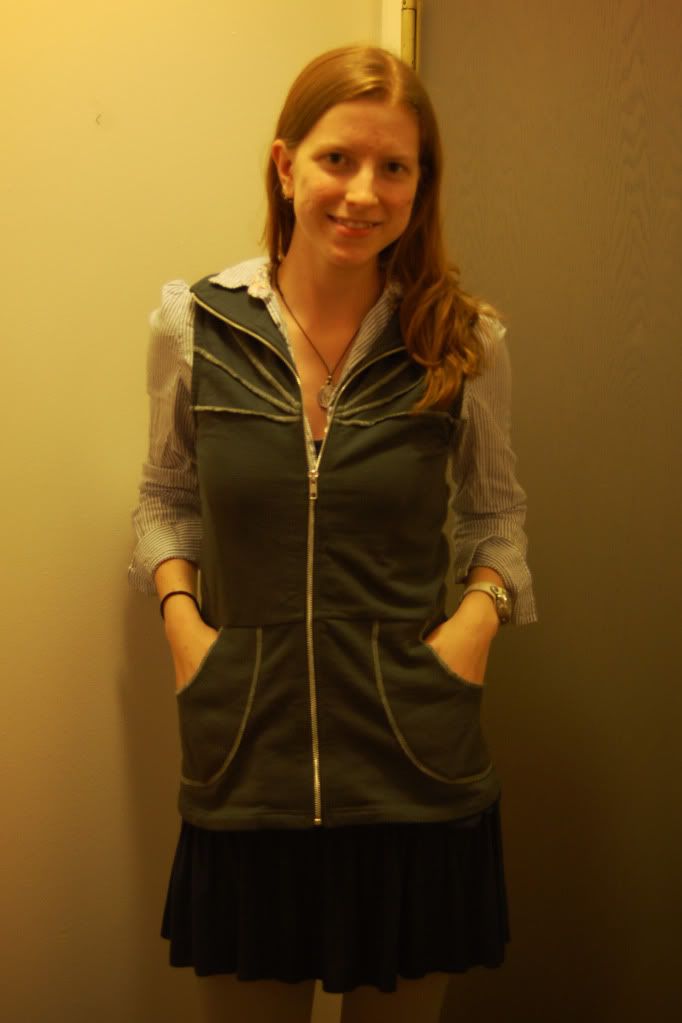 The lighting in my apartment is terrible, but that's what you get for waiting til after work to take pictures and it's already dark out at 4:45pm!
navy dress: Wet Seal
blue & white button-up shirt: Old Navy
gray vest:
Soul Flower
gray leggings:
Soul Flower
blue leg warmers:
Soul Flower
necklace:
Soul Flower
boots:
Doc Martens
I liked my outfit today. This vest is one of my favorite pieces of clothing that I own-- it's so easy to layer! The leg warmers definitely helped keep my legs warmer than just wearing leggings today (it was about 35 degrees out when I was outside). It's always a challenge to stay warm during winter but also look cute.
This is what my dress looks like underneath all those layers:
It's from Wet Seal but it looks like they don't carry it anymore. It came with those cute little fabric roses attached, but they always stuck out too far and started falling off after I washed it, so I removed them. It's pretty darn short, though, and I would never wear it without leggings or tights-- guess that's just not me! :)