Today is Saturday so I kept my outfit pretty chill.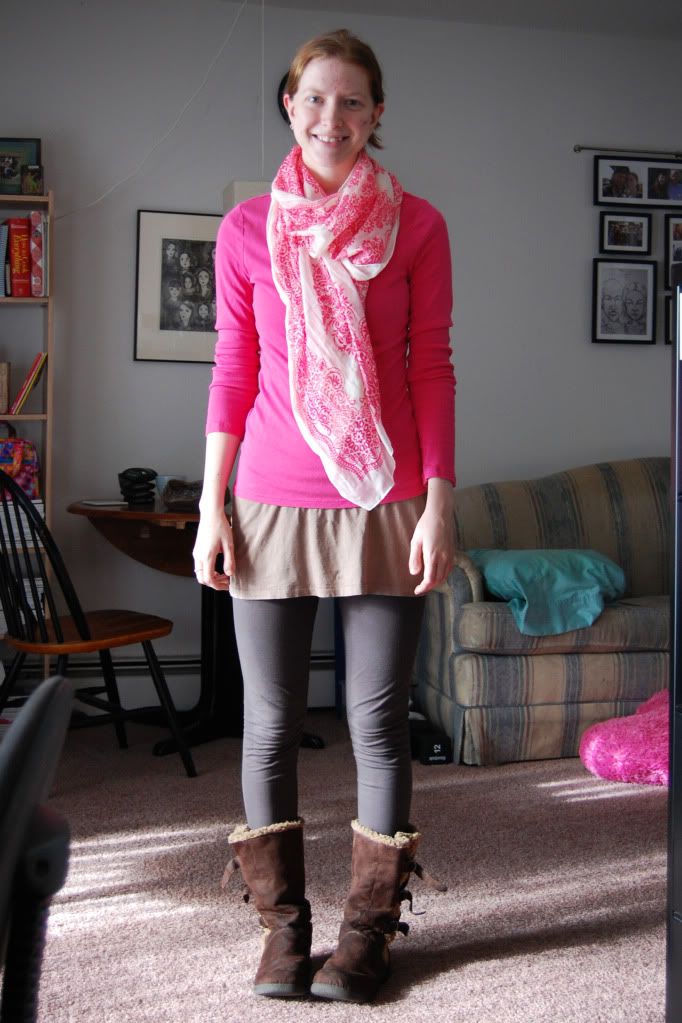 tan dress:
Soul Flower
pink shirt: Old Navy
leggings:
Soul Flower
hat:
Soul Flower
scarf: H&M
boots: Wal*Mart
Doing a bunch of cleaning, going through stuff to get rid of, packing it all up into boxes to bring it to Goodwill... cleaned out my pen container on my desk. These are the rainbow of writing utensils I had: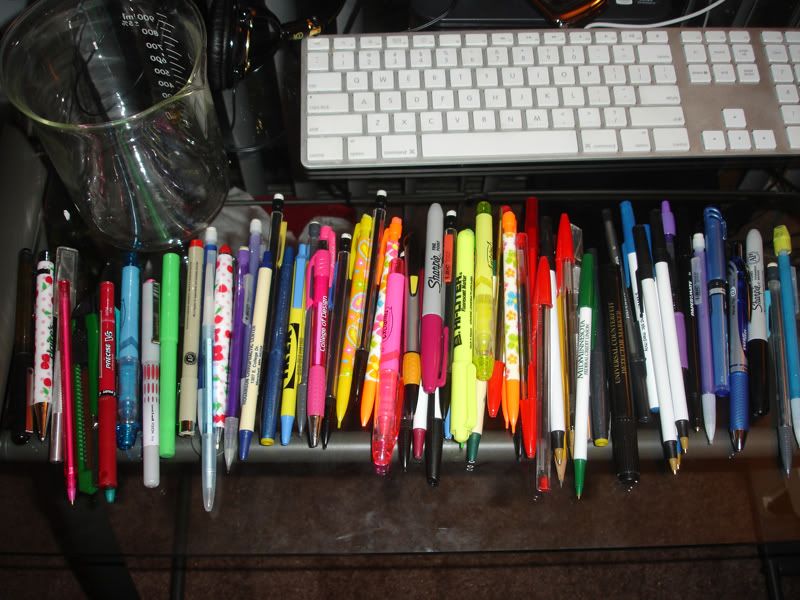 Who needs that many pens?! I weeded out about 75% of them to donate. I'm planning on posting a follow-up to my
initial post on minimizing the stuff in my life
. Soon.
Completely off-topic but pretty adorable: My mom just sent me a photo of me when I was little, sitting in a high chair. Cute! :)