Sunday is football day! Even though I don't care about football, I watched the game and pigged out on chips & dip until it got so boring that I fell asleep. Yep, that's the kind of girl I am.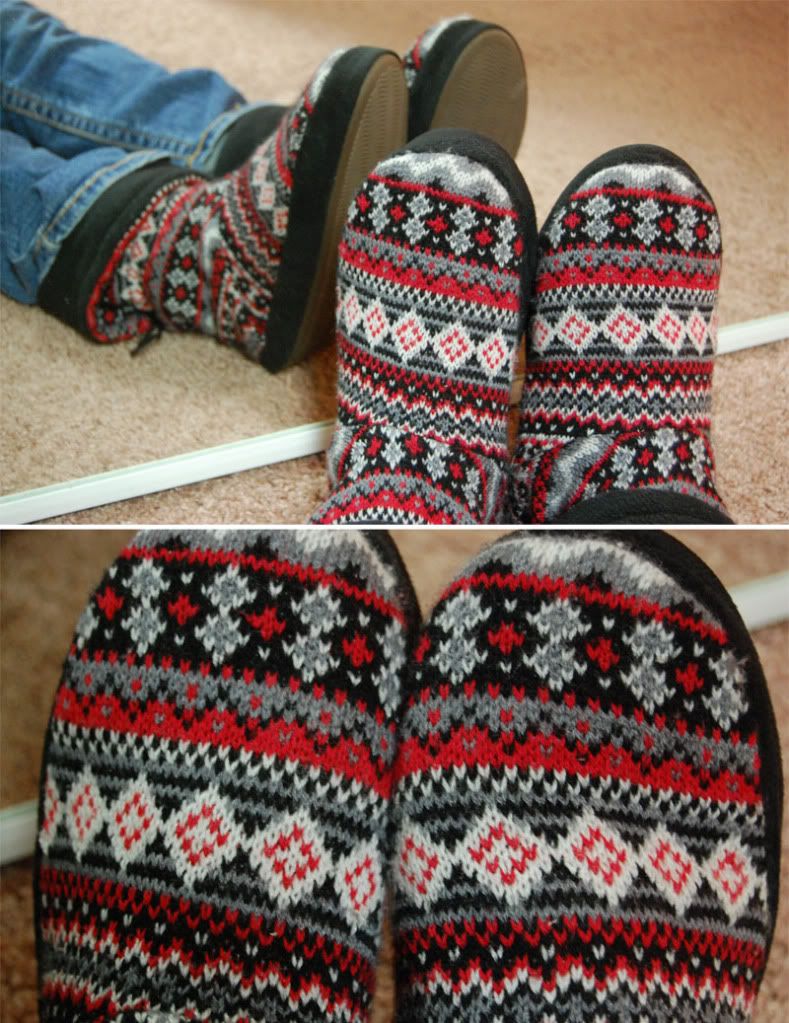 I don't think slippers break the rules, do they? These ones were a gift last Christmas, and they are super soft and warm. One of my favorites to just wear around the house.
Today when I got dressed for the day, I was wishing that I had chosen a comfy, casual black skirt for
my 30 items
. I felt like wearing something pretty casual and more comfortable than jeans, but I just wasn't satisfied with any of the 3 dresses I did choose in my 30 items. So I settled on jeans anyway.
And because I wasn't too creative in my outfit photos, this is what the shirts I'm wearing really look like. Both are from Soul Flower:
I keep forgetting that I also have tights that I could wear! Not sure how warm I would be in tights, though. Might have to stick to leggings for this 30-degree-weather nonsense. Part of
30 for 30
is to not buy anything for the 30 days. So I'll put these on my "wishlist" for later...
these purple legwarmers
! Layering up leg warmers on top of leggings or tights is my new favorite way to stay warm and look cute at the same time. :)