Today was cold. Like 25 degrees cold. I realized that I'll dress in lots of layers on my top half (tank top, short sleeve shirt, long sleeve shirt, sweater, vest) but my bottom half is always only one layer! That doesn't make a whole lot of sense, especially in these frigid Midwest winters.
So here's me, wearing 4 layers on top and 1 on the bottom: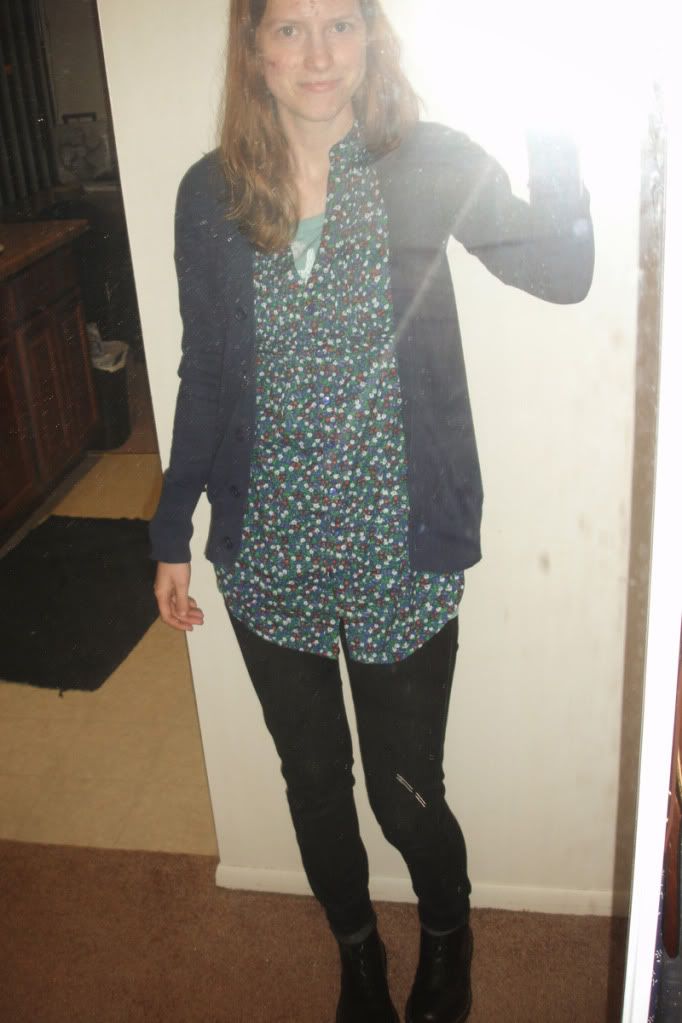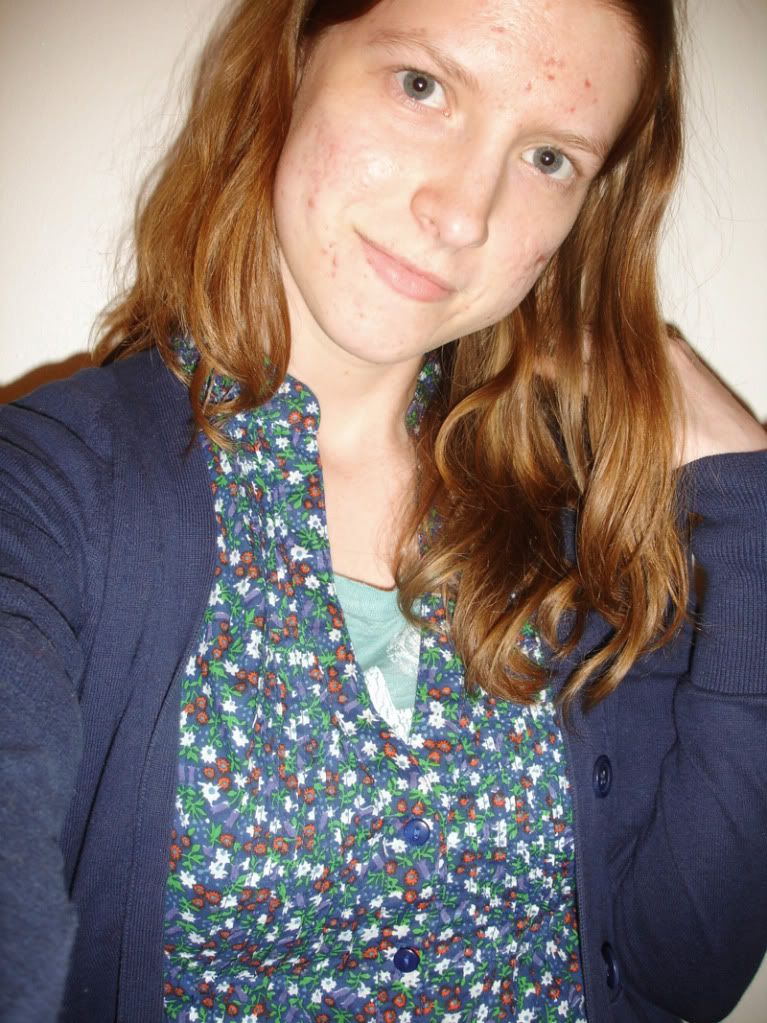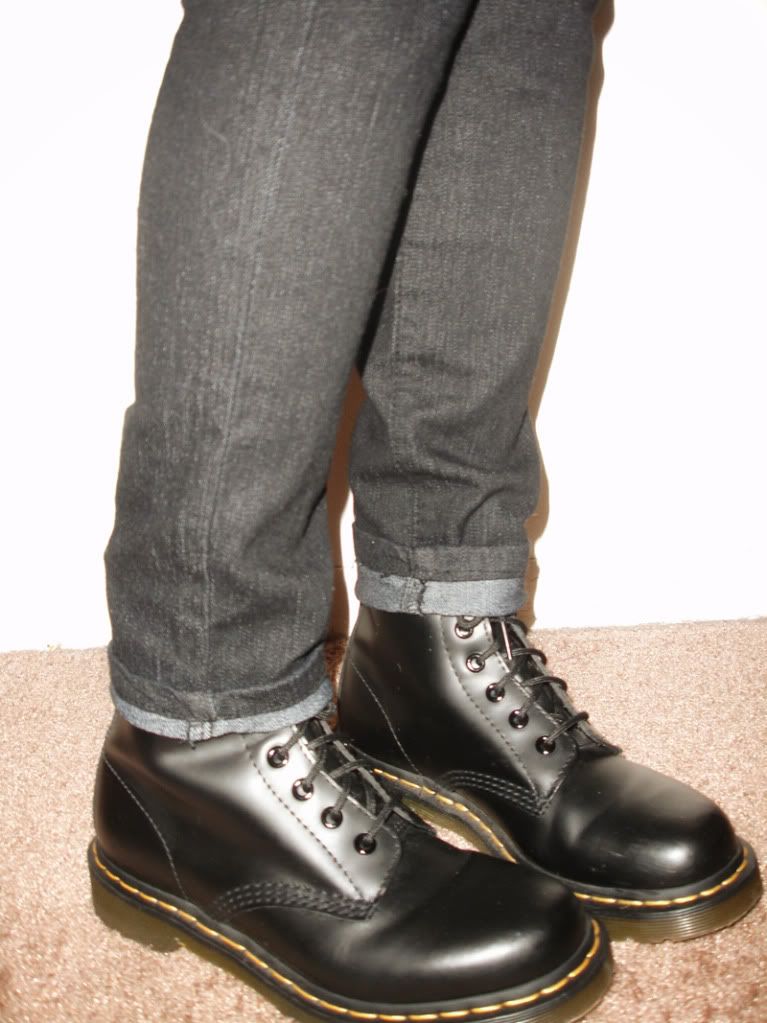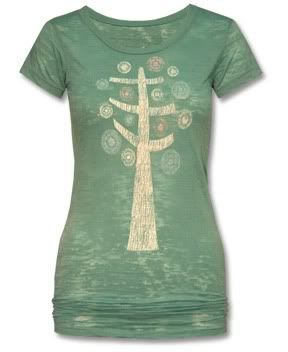 black denim jeans: Forever 21
turquoise tee:
Soul Flower
button up top: JCPenney
sweater: Target
boots: Doc Martens
These jeans are super tight; they are my skinniest skinny jeans. Before I started the
30 for 30 challenge
, I had been wearing these pants
all
the time, so I of course included them in my 30 items. But now I'm wishing that I would have picked another skirt instead of these pants. They are so tight! and it's cold out! I should have realized that winter is well on its way, and that I'd probably want to layer some leggings under my jeans as long underwear so I don't freeze. sigh.
That said, I'll have you know that I am also kicking myself (ha) for not choosing my warm, insulated winter boots. But they're just not as cute as my Docs! and I thought I could get away with wearing my Docs this winter. But today's 25-degree breath of frozen tundra made me change my mind. But let's see if I can at least get through my 30 days. I picked 'em, so I should be stuck with 'em. It's only fair.
These are my deliciously warm winter boots: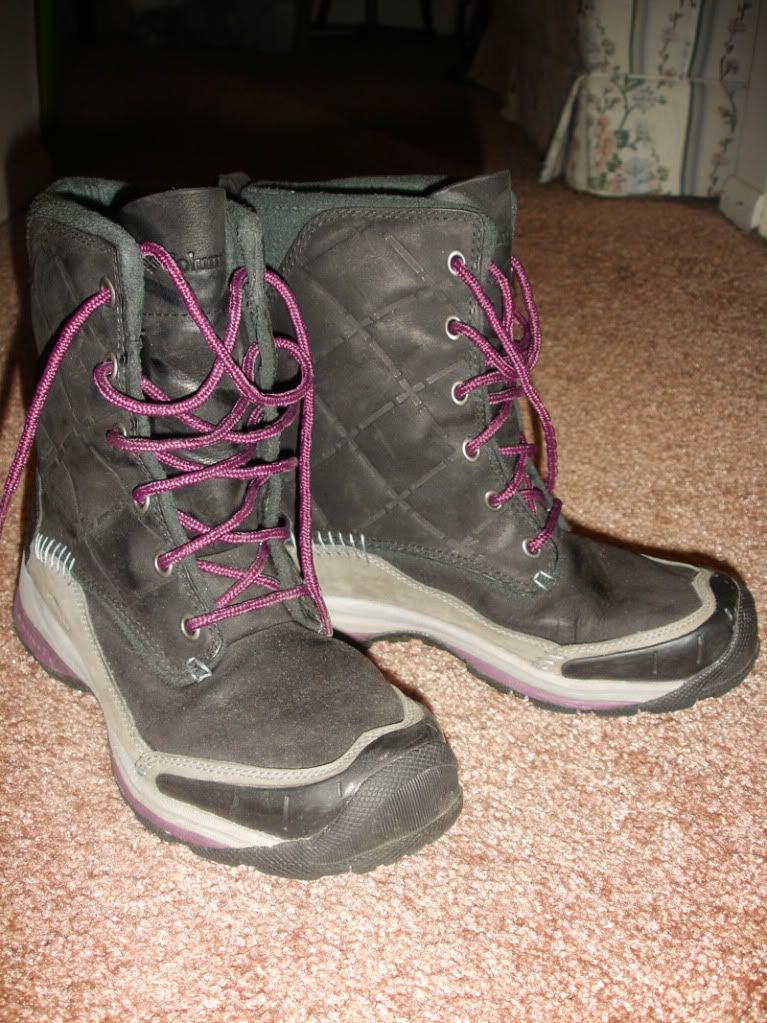 On another note...
I know accessories and jewelry can be really great for transforming an outfit and making it unique. The only problem is that I kind of suck at accessorizing. I can throw on a scarf, or a necklace, but anything more and I feel over-accessorized. Like I'm trying
too
hard.
I have these 3 cute waist belts in a light brown braid, shimmery gold, and dark brown with gold rivets. I've attempted to wear them 3 times: I succeeded once and the other 2 times I took them off immediately after I got to work and had a moment of panic that I looked overdone.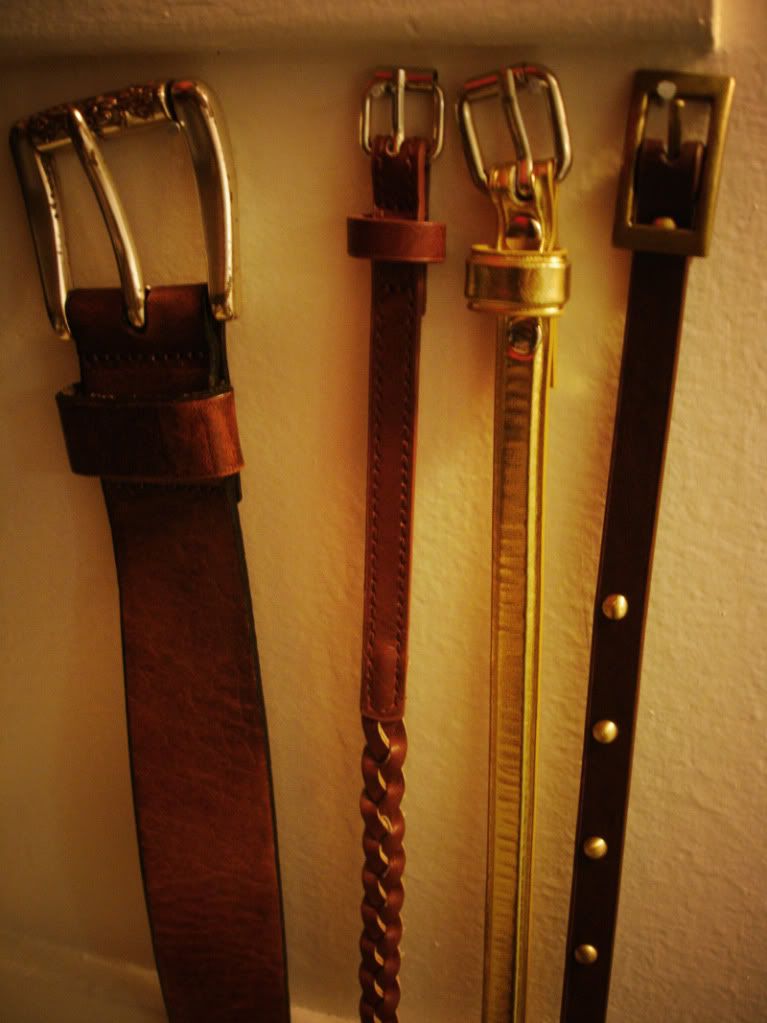 Would they look cute on me? How can I wear them without feeling like I have a grandma gut sticking out the bottom?