Yesterday
I was complaining about the cold weather, and musing about how irresponsible I was being when layering my clothes! Today I wore this: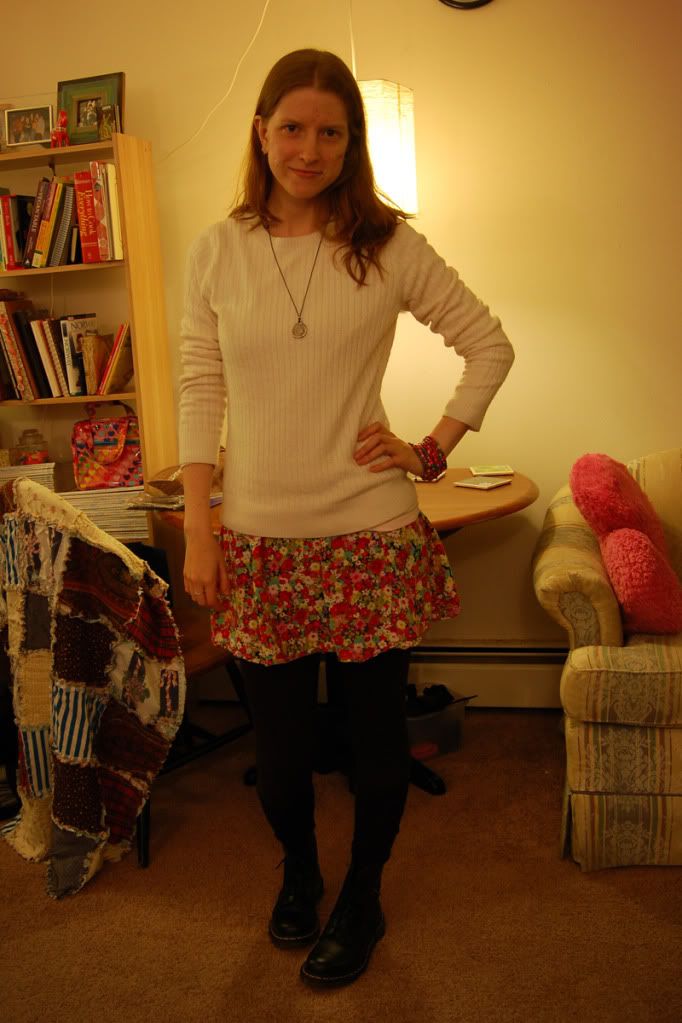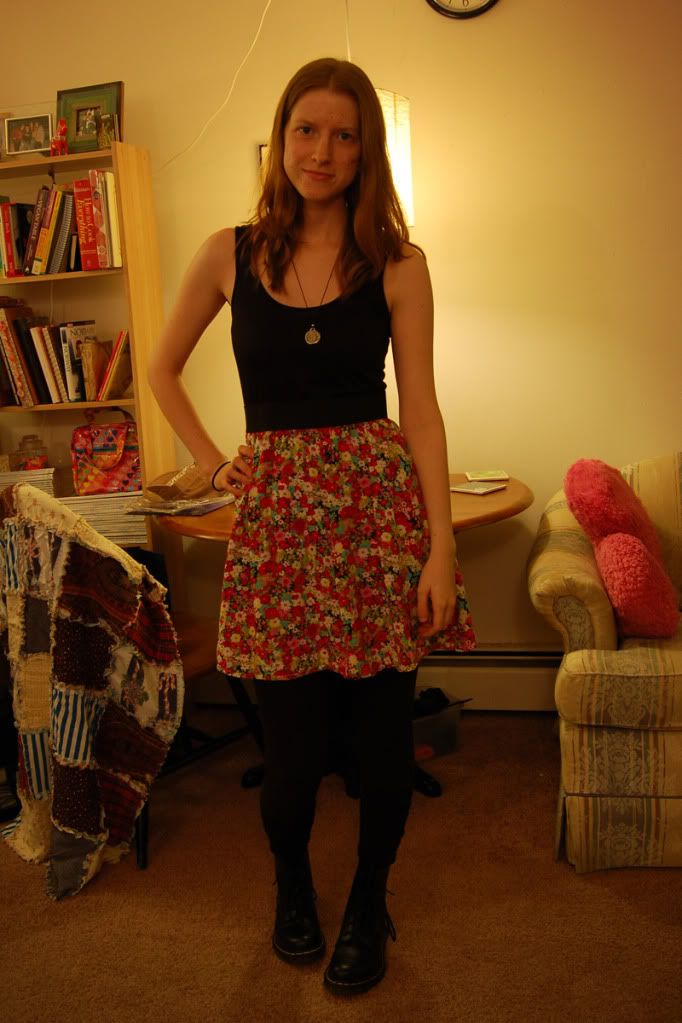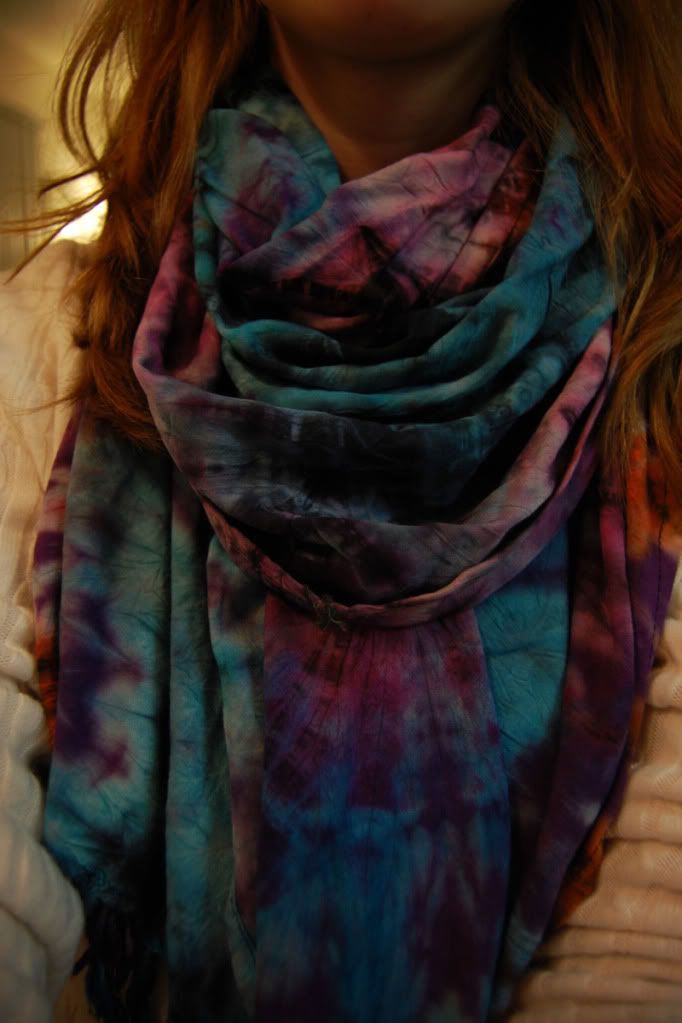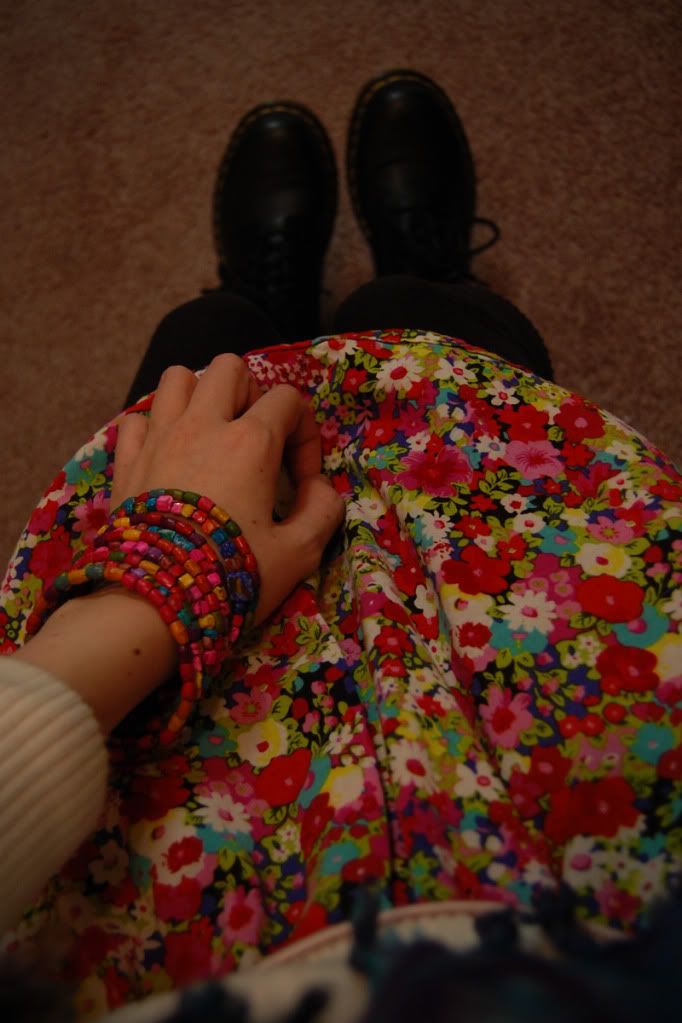 2 pairs of leggings: Soul Flower, Ragstock
knee-high socks: a gift
dress: JCPenney
light pink long sleeve shirt: Old Navy
white sweater: thrifted
necklace:
Soul Flower
bracelet:
Soul Flower
tie-dye scarf: Soul Flower
boots: Doc Marten
Yes, that's right - I even layered my leggings. And it helped a lot! Wearing two long sleeved shirts keeps the chill away, too.
My favorite thing about this outfit is how my bracelet and skirt match so well! It's kind of a crazy mix of colors (especially when I throw on that tie dye scarf), but I think it works.
On a warmer note...
Tomorrow we are headed to my parents' house for Thanksgiving! Hoping the weather doesn't decide to crap on us. I haven't yet told my family that for the past 3 or so weeks, I haven't eaten meat. (I don't know if I can call myself a vegetarian yet. But that's the goal.)
I've considered not telling anyone, and just NOT choosing turkey or ham at our Thanksgiving meal. Nobody would probably even notice, as long as my plate's full of all the other stuff. It's not like I'm ashamed to tell anyone that I'm vegetarian, but my family is all from small towns, and they all live in small towns still. They're not very used to people eating "different". This sounds akin to anorexics/bulimics lying about eating: I could always say, "I'm gonna go back for seconds and then get the turkey!" and then say, "Ugh, I'm so full after all these veggies and potatoes and desserts, I have no room for turkey!"
I guess we'll see how it goes.