This recipe for
"Easy Chocolate Croissants" is from Real Simple
.
I originally found this in the magazine, tried it out and was IN LOVE.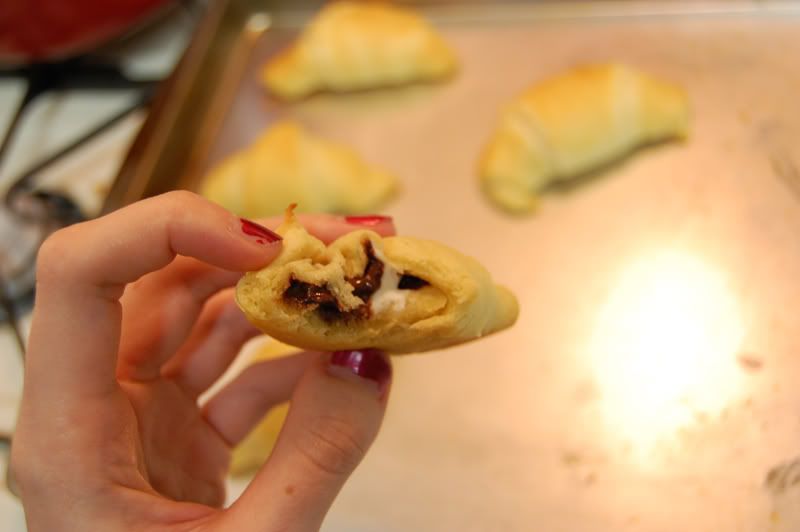 Variation I've tried:
add cream cheese in with the chocolate chips for extra tangy deliciousness (as you can see in the photo above).
Variation I haven't tried but might be awesome:
coat with a sugary glaze, like a donut.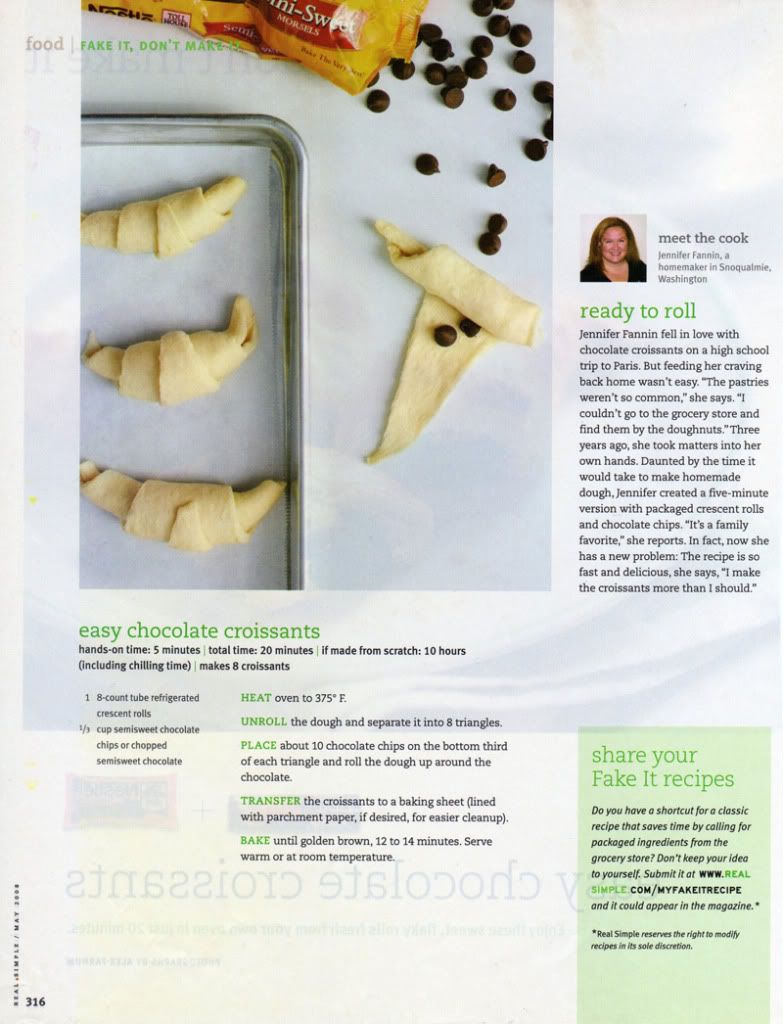 Easy Chocolate Croissants | Real Simple Recipes
The contributor from the magazine article says that she fell in love with Paris's chocolate croissants and wanted to make something similar at home. I remember eating chocolate breakfast croissants during my trip to Scandinavia and Iceland, and loved 'em. These are just as good, and super duper easy!