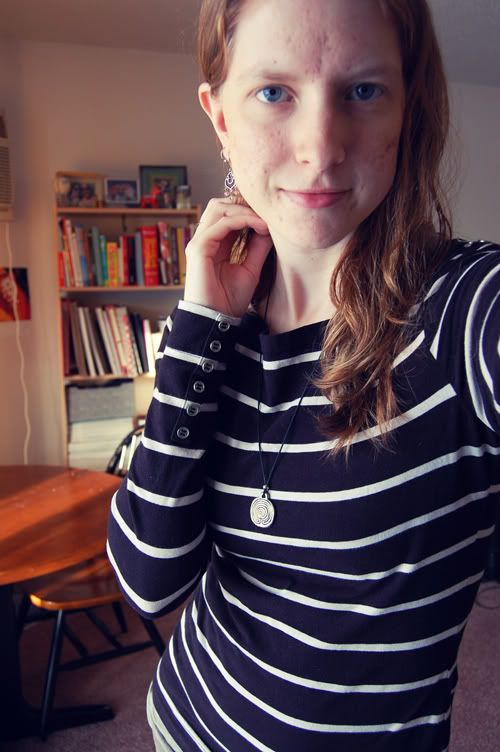 Love the button details on this sleeves of this shirt from H&M (except that they tap & scratch on my glass desk). Necklace from
Soul Flower
, earrings from I-don't-remember-where.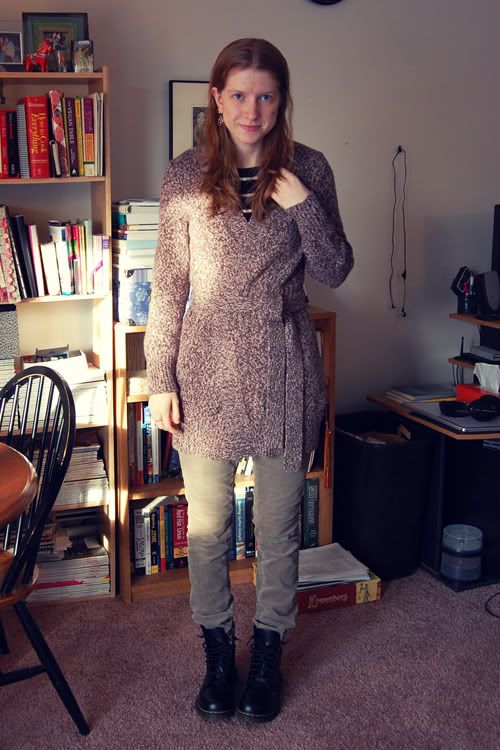 Does leaving my Docs untied like this make me look dorky? I think these boots are so badass; I love clomping around in them all day. :)
Overall a good start to 30 for 30! (
Remixer list is up at Kendi Everyday
and holey moley. So many remixers!)
This post that generated some scandal(?) -
Why I Don't 30x30
... she makes a good point when she says,
From a reader perspective, if you do the 30x30 challenge I pretty much stop reading your blog for a month. Not because I'm a hater, but because I find it boring.
And I agree that when 30 for 30 takes over ALL content on a blog for the month, it is boring. So I'm going to try to mix it up a little (ha) and keep posting other things besides my lame-o outfits. Sounds like a plan.