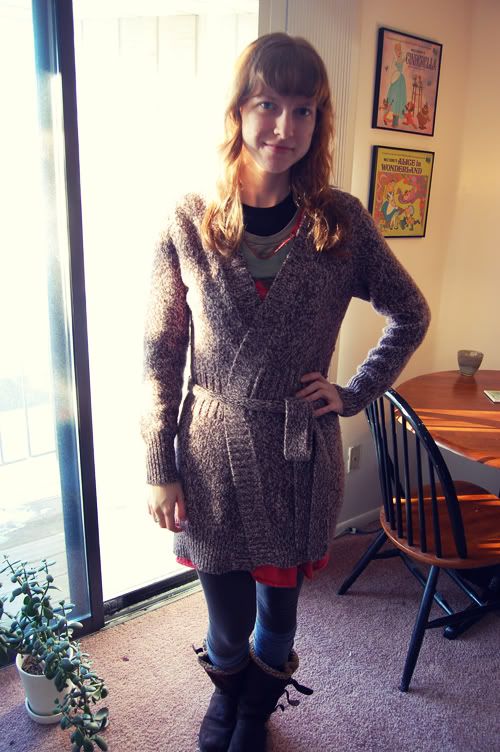 Sunny dress from
Soul Flower
(no longer available, but they carry a
similar top
), organic cotton leggings from Soul Flower,
leg warmers from Soul Flower
, black tee from Old Navy, burnout mushroom-colored tee from
Soul Flower
, sweater thrifted but originally from Old Navy, boots from Wal-Mart.
I'm going to Las Vegas next week! It's for work; we're going to a trade show - my first one ever! I've been to Las Vegas once, but I was about 12, so this is my first time going as an adult. It's going to be so nice to escape these frigid Minnesota temperatures for a few days, too. I don't even care if it's not "nice" according to Las Vegas peeps; it's still going to feel amazing to us!
There's a bit of a challenge to taking a vacation to a completely different climate than what you've planned your 30 for 30 around! But I think I can make it work. Instead of wearing 2 pairs of leggings, I'll just wear one :)
Here is my sketch planning out my outfits for the days I'll be in Vegas: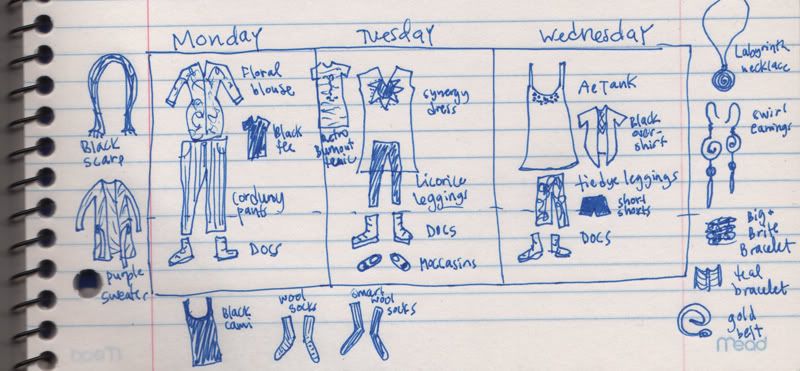 I've found that planning outfits for a stretch of time (vacation, weekend getaway, holiday at the parents' house) really helps me. Some people make spreadsheets (check out this 30 for 30 plan:
Work With What You've Got
) but I'm more of a visual thinker.
Thanksgiving plans (during the last 30 for 30):
Christmas weekend plans (not during a 30x30 challenge, but I still wanted to bring as few clothes as possible):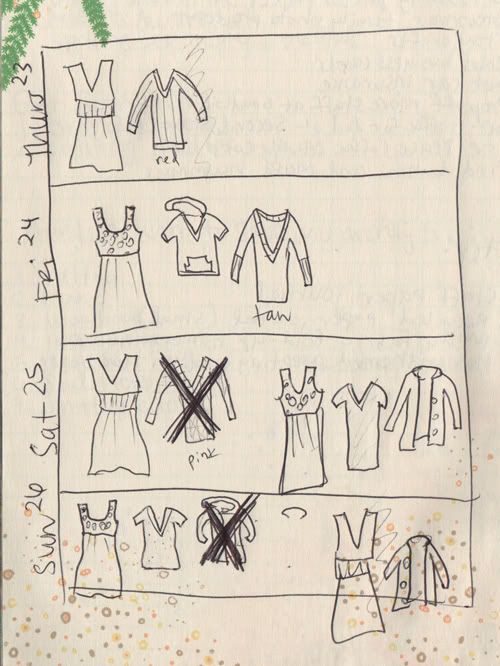 Not sure if I'll be able to get good shots of my outfits while I'm in Las Vegas, but I'm sure I'll be snapping lots of other photos!