I own a lot of blue. Luckily I restrained myself when
choosing my 30 items
, and this outfit shows off almost all the blue I have to work with for the next month.
For the gold belt, I was inspired by my earrings (
Jacaranda Swirl earrings from Soul Flower
), which are blue and gold. (And not real gold, just polished brass.)
Still unsure on the whole belting thing. Sally from
Already Pretty
makes it
sound so simple
! I always feel awkward. Although I think I pulled it off in my
Thanksgiving outfit
during the last 30 for 30. I'll keep working on it.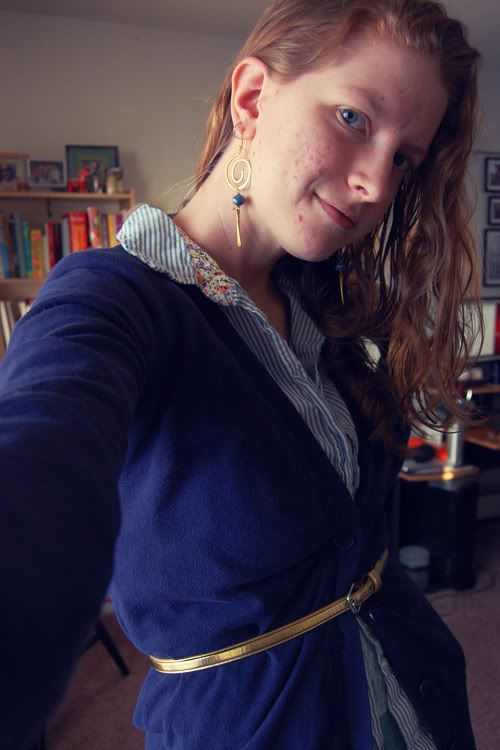 Super cold out today. Right now it's .8 degrees. FEELS LIKE -10.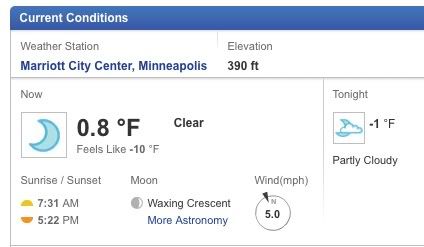 I only recently got a car, so the time I actually have to spend outside = the 20 seconds it takes to walk from my parked car into work + 20 seconds from work back out to my car. So much different than last year, when I walked to work every day - ALL WINTER LONG. Check out this photo of me with frozen eyelashes, taken a year ago while walking to work in sub-zero temps:
So while I don't love commuting to work all by myself (no carpool here), every single day, I do stay a lot warmer! Which lets me get away with wearing skirts all year long :)