Day 7
Normally I wouldn't mix my patterns like this: tie dye leggings with stripes? But the striped shirt was the only long-sleeved shirt I had in my 30 that matched with all this gray. So there you go. Leggings were a gift, tank tunic is from American Eagle, striped shirt is from H&M. The yellow sweatshirt (from Target) matches the yellow details on my Docs :)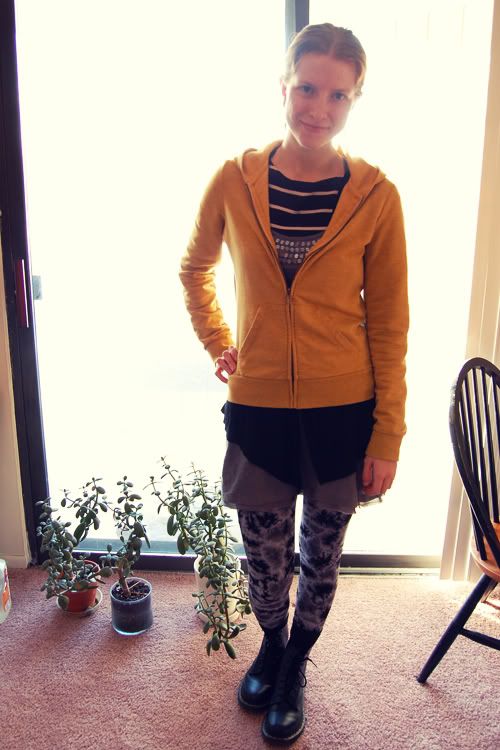 Would you pair a necklace with an ensemble like this? I felt like there was too much going on with the sequins + the stripes, that a necklace there would be overkill.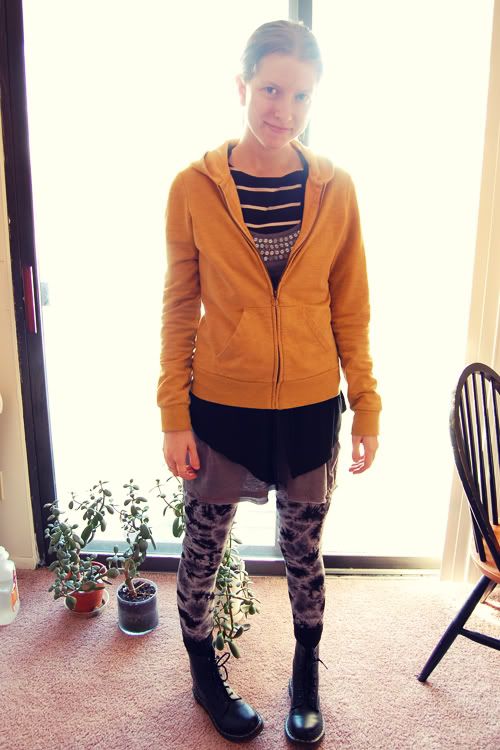 By the way...
leggings in winter in Minnesota = crazy. But don't worry, I always layer & wear 2 pairs. That's the secret to my winter leggings success. :)
Day 8
This morning when I got dressed, I threw on the gray blouse with jeans and nothing else. Then I decided to go crazy(!) and put my striped button-up on over it. And I like how it looks!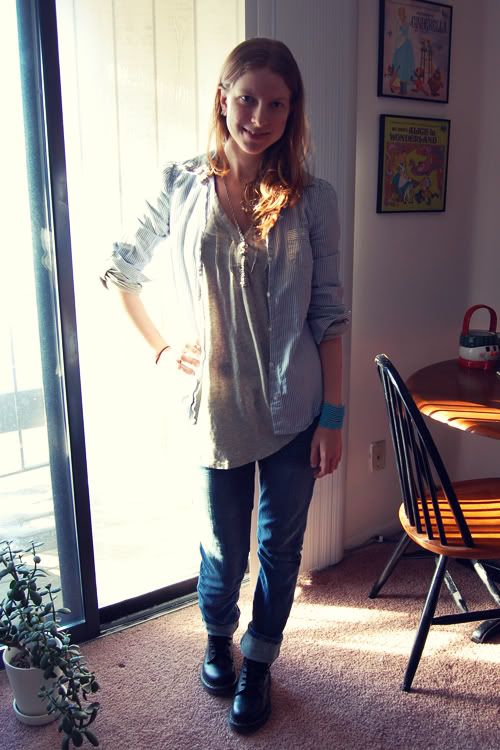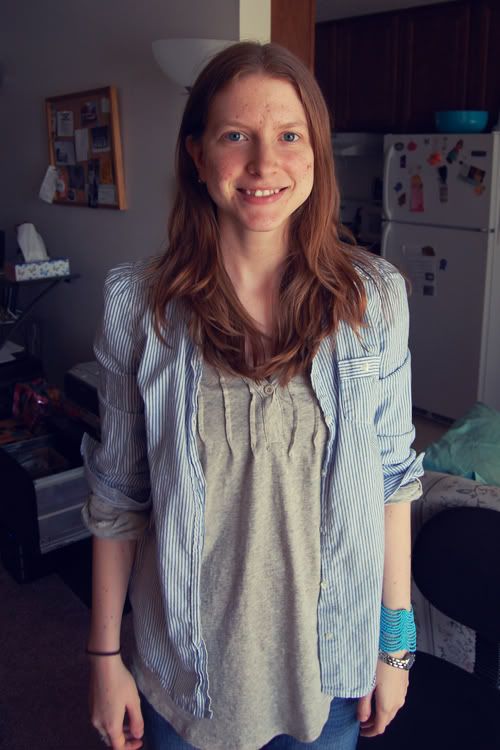 Love this
ceramic bead bracelet from Soul Flower
. Here's me giving up on trying to keep my eyes open for the flash: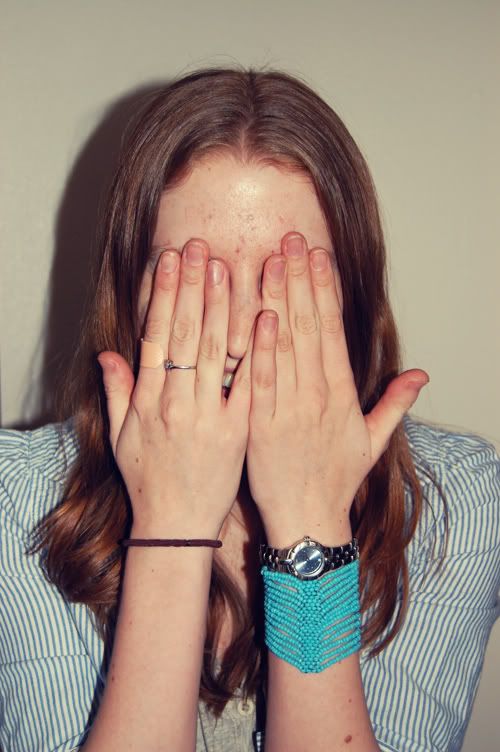 I've got a surprise in store to share here tomorrow! Here's a hint: my eyebrows will have to get used to some constant tickling :)