Day 25
- arm warmers over the sweater was the BEST! (Eco arm/leg warmers from
Soul Flower
.) Why are my boots (always) untied? Because I'm lucky enough that when I go to work, I slip off my boots at the door and get to spend the day wearing my
mukluks
:)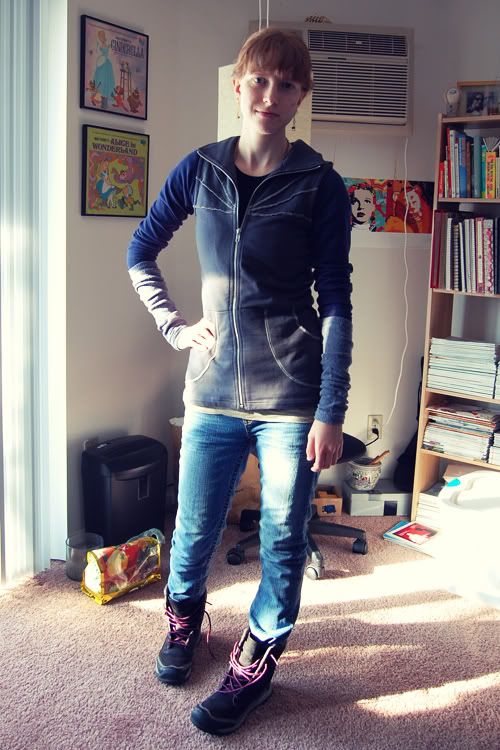 Day 26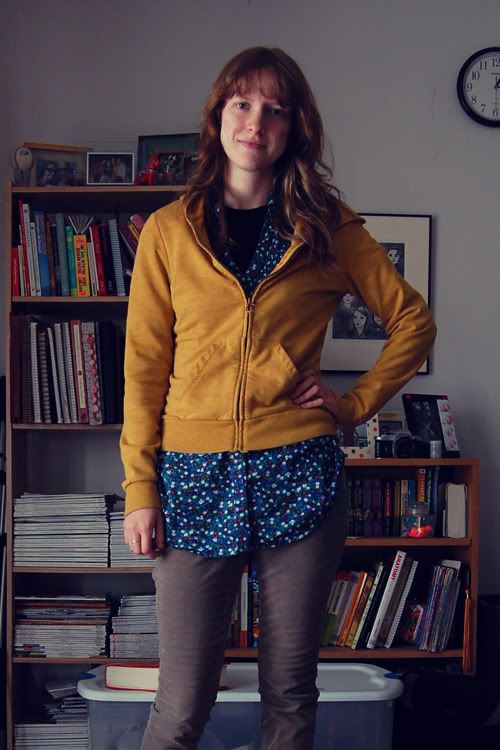 Day 27
- I love
this dress
, but it's so short for my tastes that I almost never wear it as a dress, and instead wear it as a long tunic shirt. But this day, I just stayed at home bummin' around, so I felt comfortable enough to wear it with just leggings.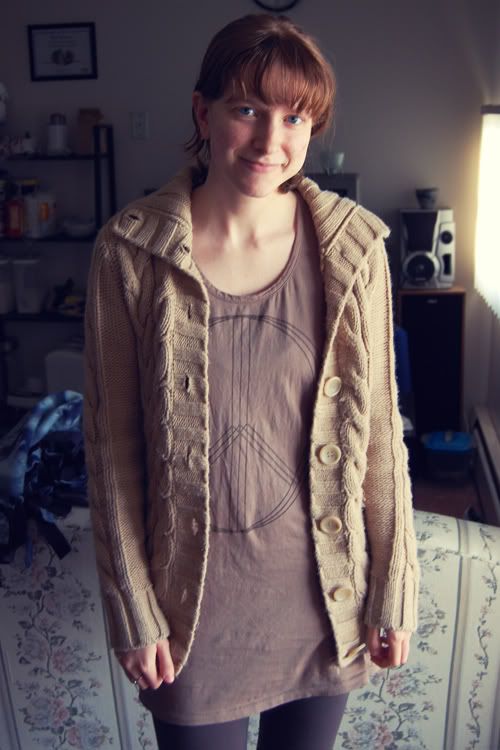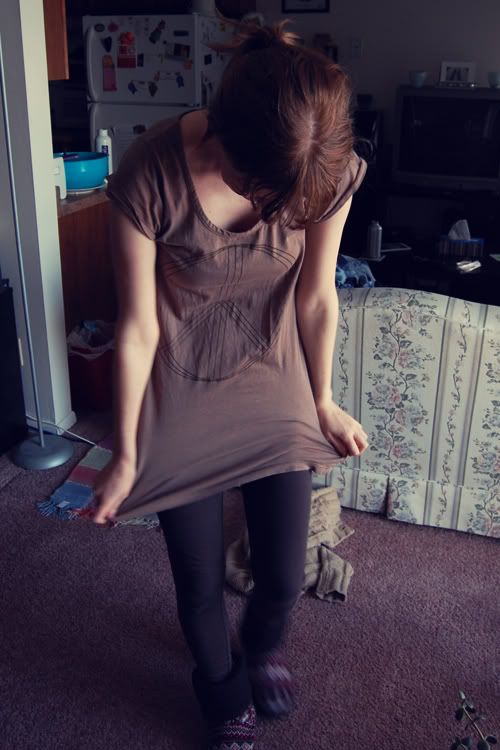 Day 28
Day 29
- Lightweight wood earrings in this awesome red color are from
Green Tree Jewelry
.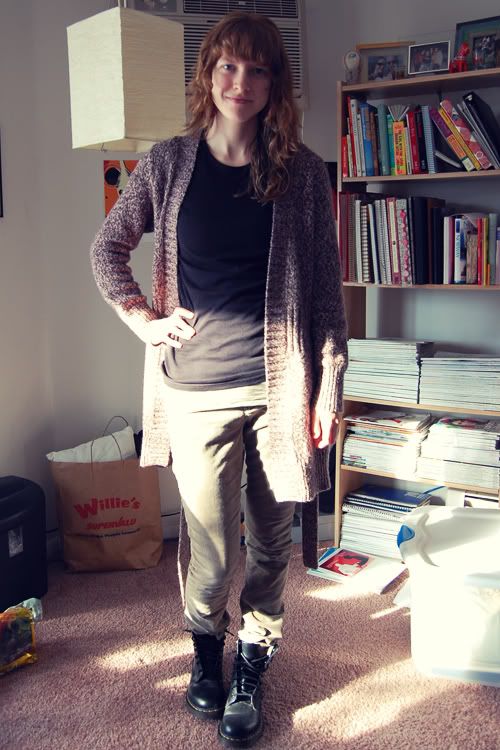 Day 30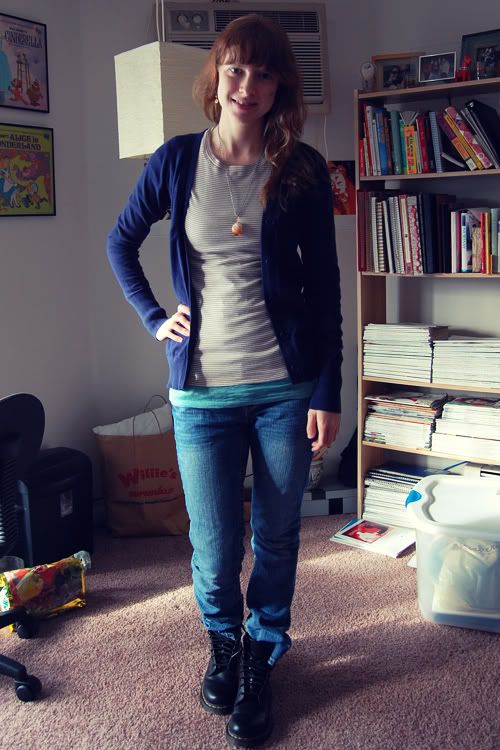 Yay, the
30 for 30 Challenge
is over, and I made it! I didn't shop for clothes for the 30 days, either, and I only didn't get dressed one day. I missed getting full outfit photos on 2 days, and only cheated on my 30 items on a special occasion -- when I went to Las Vegas for work, I brought my moccasins, which were NOT included in my original 30. But I'm glad I brought them!
I'll write another post with a wrap-up of this challenge and some of my thoughts for future clothing purchases...
So glad I made it! :)