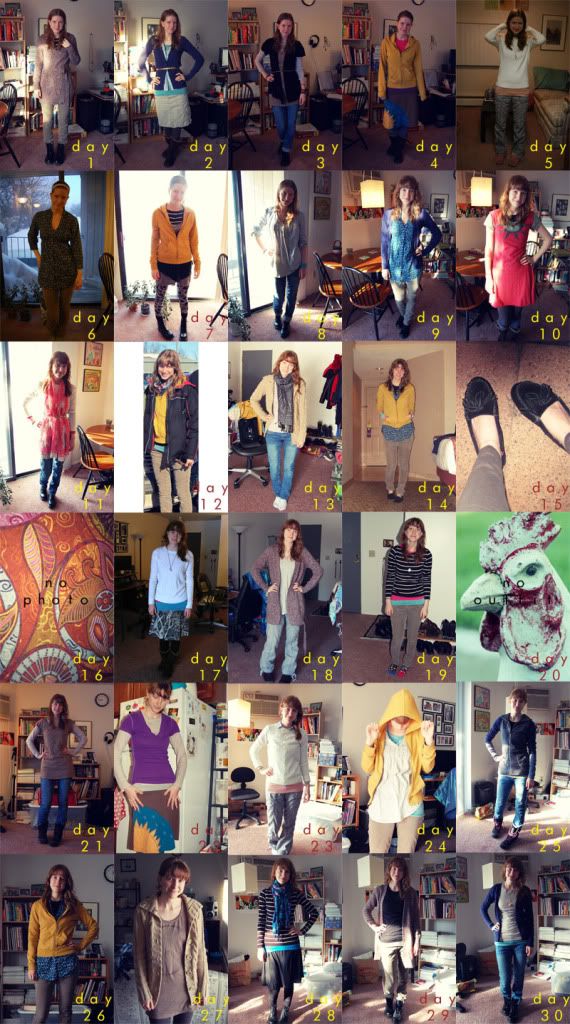 DETAILS & LAYERING
Inspiration:
Love this patterned blouse. This is something that could be worn on its own, or with other layers. I especially like blouses that have some detailing (pintuck, buttons, a tie around the waist, etc) because it makes the piece interesting and dressy.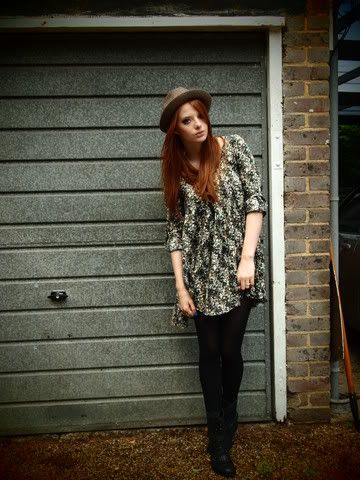 Safety pins holding up the things that make you mine... | LOOKBOOK
How I can do it:
I really like the patterned blouse I own & included in my 30 items (with a tie, buttons & pintuck stitching!), and can wear it by itself or with dressy/casual layers.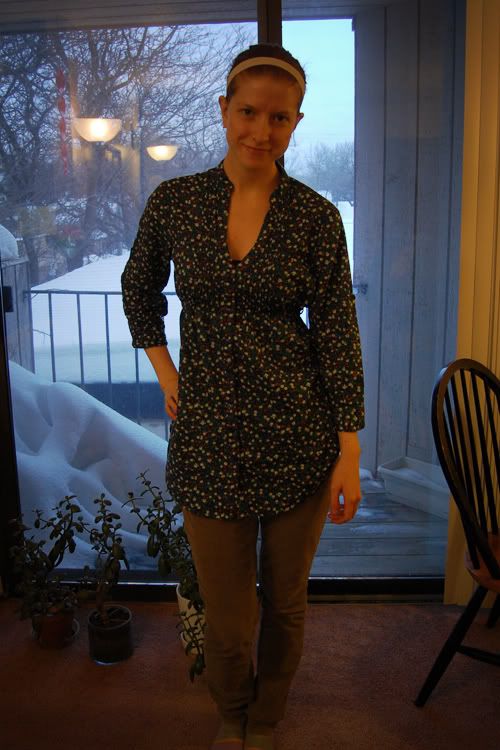 Inspiration:
Lots of layers that don't look bulky. In this outfit, it looks like she is only wearing 3 layers, but the added lace on the top + the belt + the layered necklace makes it look even more complex, without adding extra bulk and visual weight.

You had it and you took the pay | LOOKBOOK
How I can do it:
I can start by eliminating my bulky-ass sweaters from my wardrobe. After photographing my outfit every day for 30 days, I now know that on my body, lighter layers work SO much better than chunky knit ones.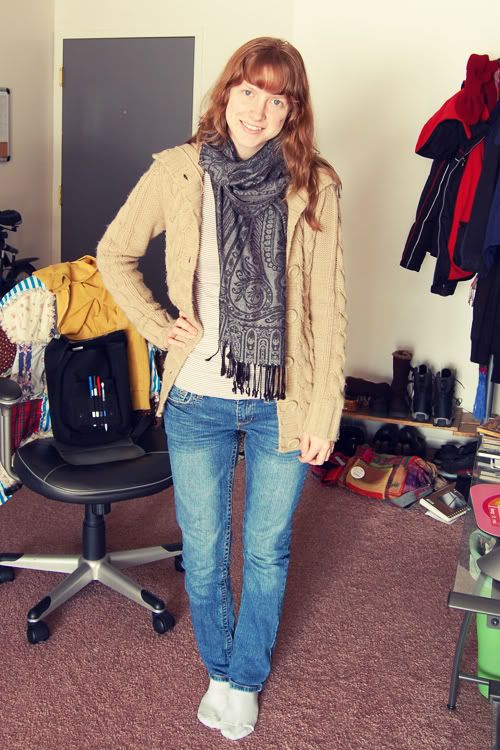 vs.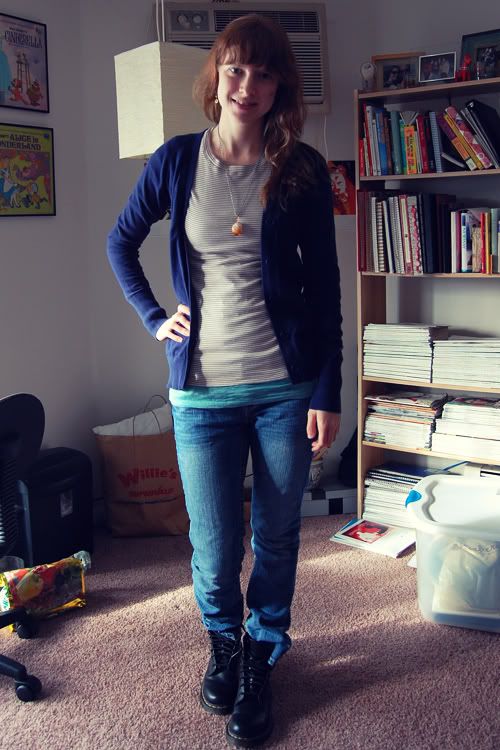 Here are some styles of detailed blouses & light layers that I think would look good on me:
COLORS & PRINTS
My 30 items were pretty neutral, for the most part. When the challenge was over, the very first outfits I wore I included TONS of color. I missed it! I love color in nearly all aspects of my life, art, and design. So why should I leave it out of my wardrobe?
Here's what I've discovered...
Color is good:
Plain is boring. I like this white sweater, but it is YAWN boring on me.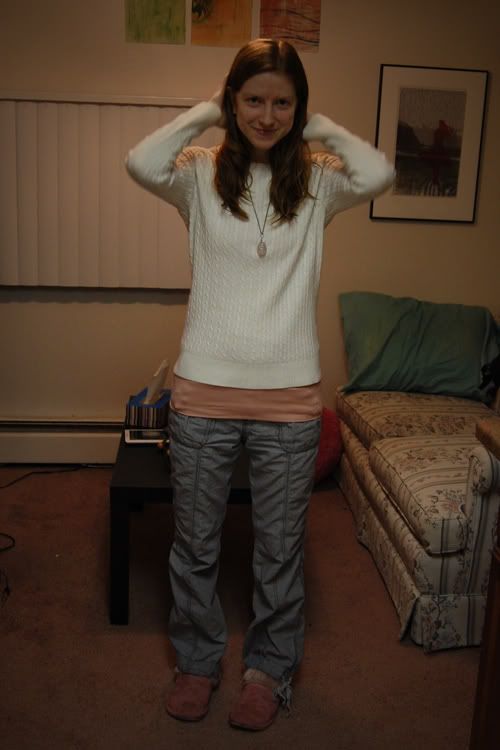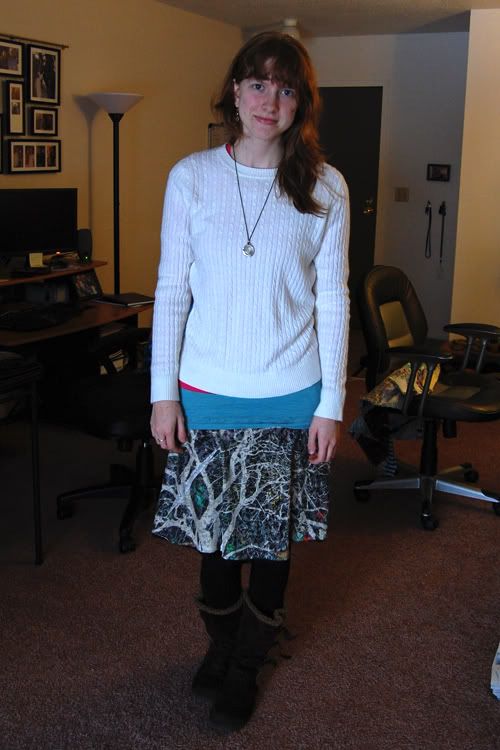 I love bold & fun designs!
And I think it's a good way to add a little funk to my wardrobe without going overboard.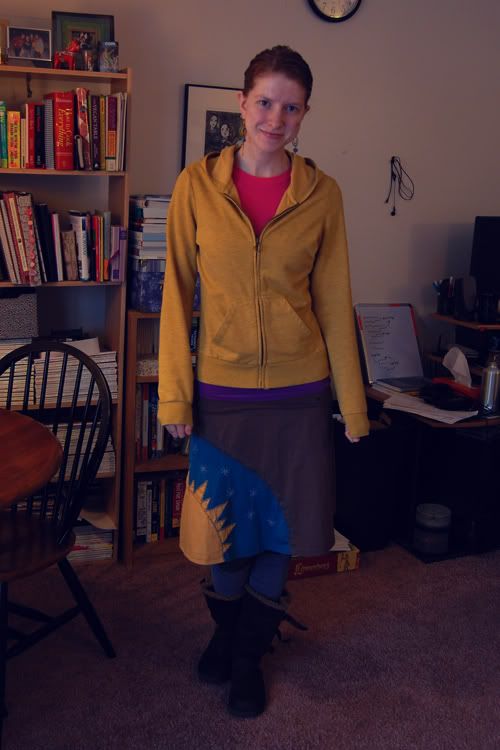 A few things I like:
NOTES
I've been jotting down notes to myself based on what I've learned from this wardrobe challenge. Hopefully I've learned more about myself & my style, and I can make smarter shopping decisions from here on out.
Some notes to myself:
Solid color tees are good! Match with lots of stuff. Good especially if they are longer in length.

Tunics with a tie

BOLD outer layers/top layers

Neutral basics & bold, crazier specialty items

Want more DRESSY stuff - so I can start with dressy, sophisticated base and make it casual, instead of every single thing being casual.

Look for skirts in the correct, most flattering length for me (just at or above the knee)

Look for simple patterned blouses with details that can be worn by itself or under something in layers

Deep and bold hues look best on my skin (light peach blends too much, bold purple is good)

Lots of lightweight layers looks better than chunky ass stuff, and adds an interesting dimension

Detailing is good. Plain white sweater is boring.

More basic, dressier bottoms (like my courduroy pants)

Leggings are my friend; they look good on me

I love zip-up hoodies and they're easy to wear. Maybe look for similar-style sweaters for a less casual look.

Have FUN with bold designs!

I like color, so incorporate it! Experiment with crazy color palette in layering.

I look better with bangs :)