I've tried
tempeh
ONCE before, but this is my first time frying it myself!
We picked out a couple of flavored kinds, just to try them out. Tempeh is a great source of protein, which is something Rob and I feel like we maybe aren't getting enough of with our vegetarian diet.
It's kind of weird, I have to admit. But it was easy to cut, and reminded me of cutting chicken breast. But without all the gross chicken juices :P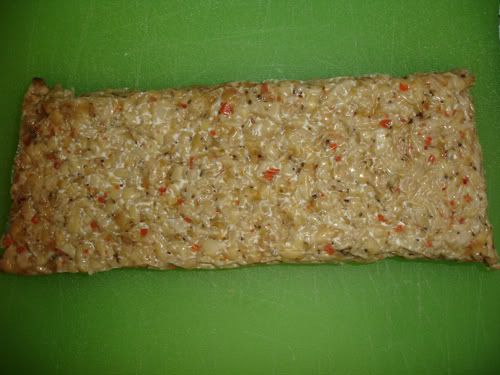 Fried it up in a pan with some olive oil & soy sauce...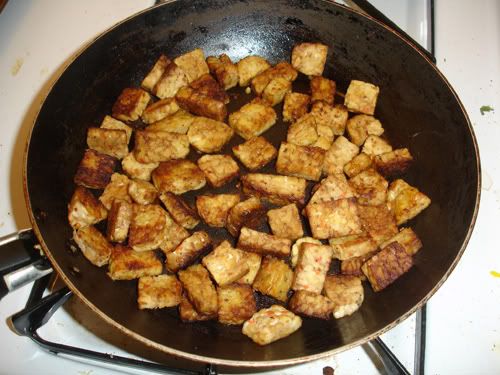 And it turned out delicious! It's very flavorful. I think it might go well with some spaghetti and marinara sauce, or fried up as patties and eaten like a cheeseburger with all the fixings.