I've been bad about updating! I recently ran across this blog,
Brit Chick Runs
, and I love how she just (in the nicest sense of the word) rambles. Her posts go on and on, but they keep me totally engrossed the entire time! I should make a goal for my blog... ramble. Go off on a tangent. It might result in something interesting.
So I wanted to share a few pics of food I've taken lately. Rob and I have had this idea for awhile to create our own cookbook. Once, my mom gave me a small cookbook made up of bound recipe cards that she wrote out all her favorite recipes in. It's been a go-to cookbook for a few years now.
In our cookbook, we wanted to only put in recipes that we've tried and we KNOW are good. The recipes would be written in an easy-to-read format, with a photo, and all recipes would follow the same format. Last night I dove right in to this project - because
if not now, when
, right?
It's called
"The Dirty Stove Cookbook"
, so aptly named because our stove is always dirty. It never gets fully cleaned, even after lots of scrubbing!

And here's an example of one of the pages I made, which is
this recipe
written up: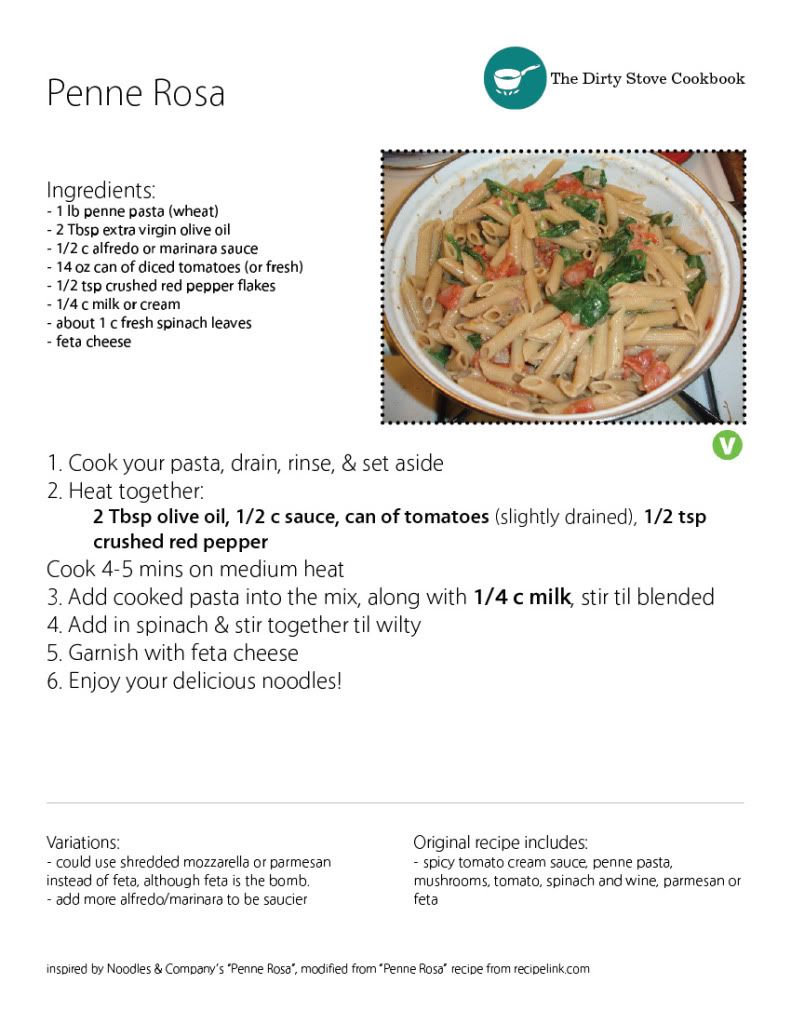 So now it's our goal to cook, cook, cook! Our favorite recipes only, and take photos. Sounds easy enough!
One of the recipes that will be going into The Dirty Stove is for homemade hummus:
We made a huge batch of it a couple weeks ago. I love to use it as the cheese in a grilled cheese sandwich, or as the cheese in a quesadilla. Both are great with marinara dipping sauce or salsa.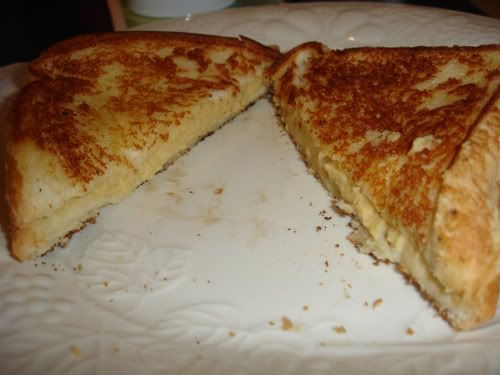 Strawberries are coming back in season, for which I am excited!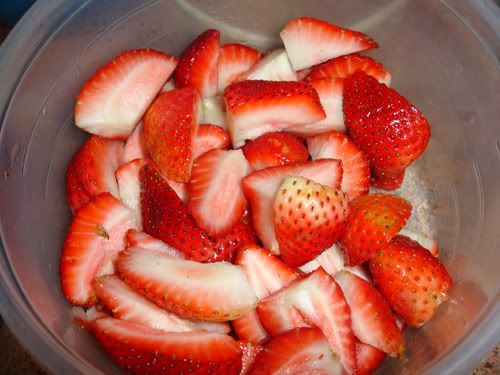 I never used to do this, but Rob suggested it once and now we always do it: slicing up the strawberries. Growing up, we always just ate the strawberries right out of their plastic carton, by grabbing the greens and biting off the strawberry. But I love slicing them even better. That way, they are all clean and ready to eat. You can grab 'em and eat 'em like candies :)
Breakfast with strawberries and an english muffin with Earth Balance butter and natural peanut butter: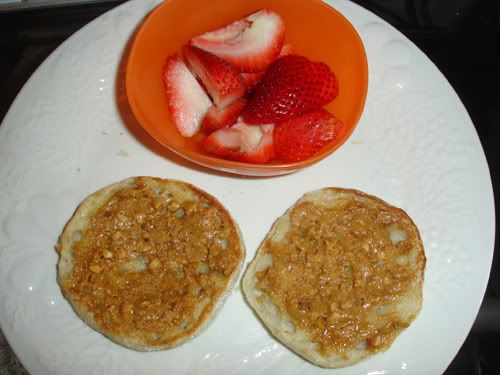 I should do a whole post about what made me stop buying and eating real butter... but for now I'll just say that Earth Balance soy butter is just as good (if not better) than all those dairy margarines. If you're interested, it's worth a try!
A delicious salad with spinach, red lettuce, dried cranberries, walnuts, sunflower seeds, flax seeds, and some caesar dressing. LOVE the cranberries in a salad.
Here's a "wrap mix" recipe I sort of made up... It's loosely based on a recipe for black bean burgers, but without the flour/cornmeal, and it's kept loose, so you can eat it in a wrap:
Last but not least, the most amazing recipe I've made in a long time. An instant favorite! It's peanut butter noodles with green beans from
The Vegan Table
cookbook. Amazing, delicious, and so easy!
That's all for now. Hopefully more soon!