For Christmas, I received as a gift my very own
Nook
. I did my research and compared all the different e-book readers and finally settled on the Nook. And I love it!
As soon as I brought it home, I made a quick slipcase for it using a layer of fleece + a layer of fabric, sewn around the edges in a blanket stitch. This slipcase kept my Nook safe from scratches & dust, but not safe from getting squashed in my bag.
So I decided to make a hard-cover case. I had this umbrella fabric saved up for a special occasion. Such an awesome print!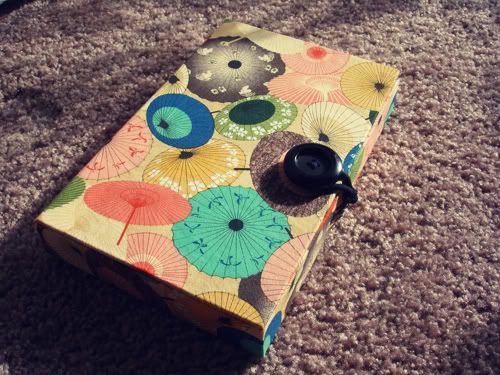 It closes using a stretchy hair band looped around a big old button.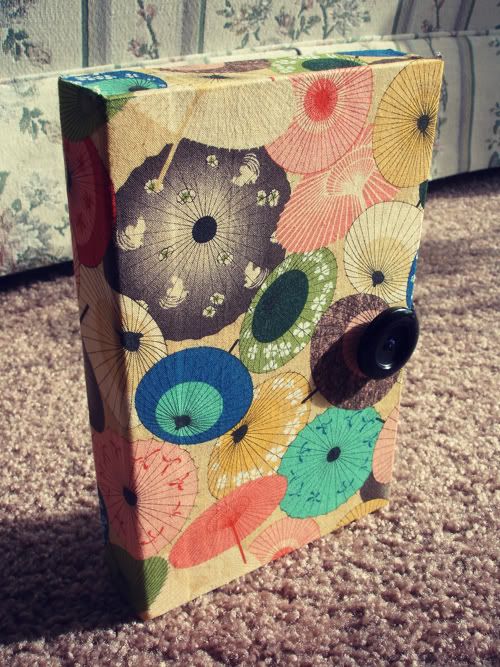 I used the form-fitted foam piece from the Nook's original packaging, and built a box around it using book board. It's sort of like making a hand-bound book, but without pages!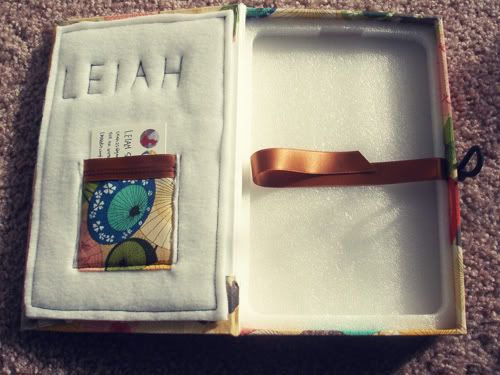 I lined the inside cover with fleece to protect the screen, and added a little pocket that holds my business card (in case I misplace my Nook and someone wants to return it).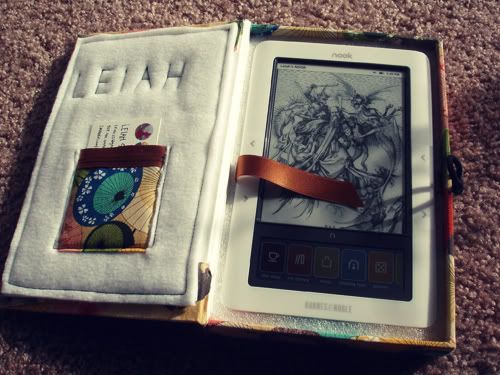 I put a ribbon down where the Nook lays, so it's easier to get the Nook out.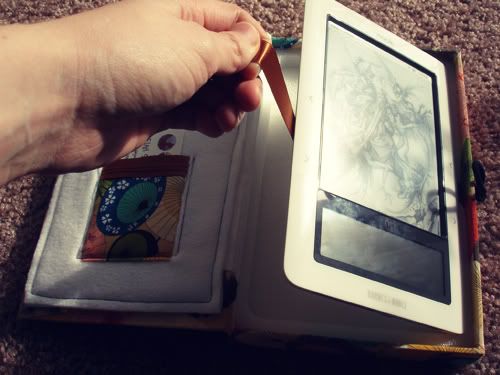 And here's the desktop wallpaper you see on my Nook's screen. One of my favorite classic prints :)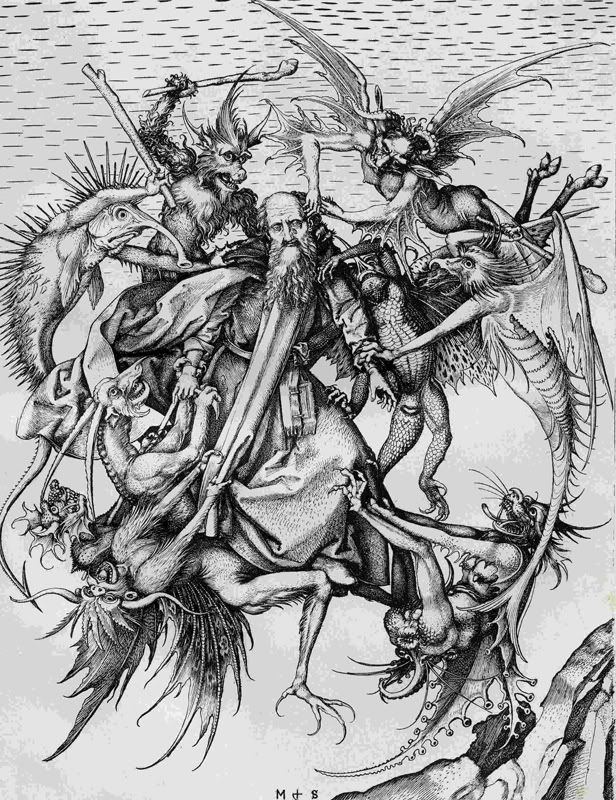 The Temptation of Saint Anthony by Martin Schongauer
And there you have it! My very own handmade hardcover case for my Nook e-reader. Sure, I could have bought a Nook case
online
, but they can get expensive and are pretty plain. I've received a bunch of compliments on my sweet Nook case... and usually people don't believe I actually
made
it.
"Here's my sweet case I made for my Nook!"
"Wait, you MADE it?"
"Yep."
"You should sell these!"
Maybe I would sell Nook cases if this one didn't take FOREVER to make! Super limited edition, I guess :)