In
Change Your Brain, Change Your Body
, the author writes about how remembering the past in a positive way can lead to happiness. This is something that Gretchen Rubin talked about in
The Happiness Project
, too. Recalling memories makes you happy in the present, and also helps to put a positive spin on the past.
I think this is so important to do. For example, when you go on a trip, you'll have more fun if you savor every moment and try to always be positive. While that's not always feasible, it helps to not dwell on negatives that DO happen, and focus on the positives later when you're remembering your trip.
In Spring of 2008 my friends and I took a Greyhound bus to Chicago for Spring Break. It was a lot of fun, and I am reminded of this by the photos I took. But for some reason I always think about the worst when I remember this trip: long bus ride, tension among friends, I wasn't yet 21 but my friends were so I couldn't drink with them, and getting lost around Chicago. It was stressful, to say the least.
But we saw a lot of sights and did have quite a few fun moments as friends. The day-to-day activities just never went quite as smoothly as planned, and stress that arose from just navigating around the city without a tour guide ate at everyone's disposition and left us crabby by the end of the day.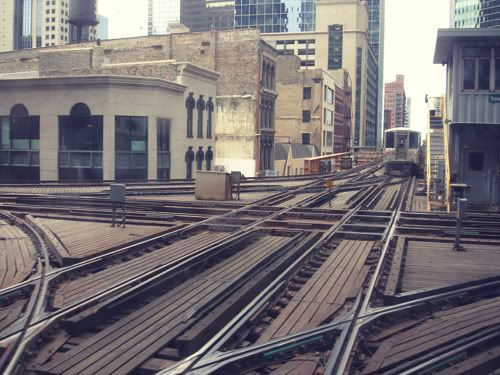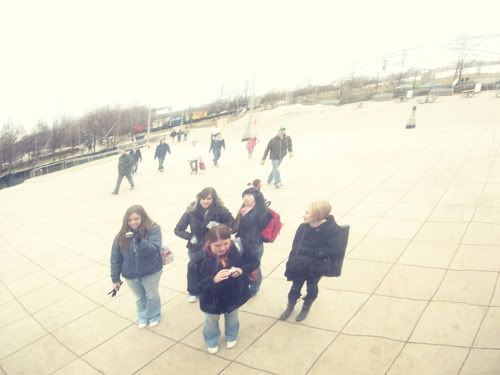 In Spring of 2007 I went to Scandinavia with my college choir for a choir touring trip, and I brought my mom. This trip was filled with sites, and places neither my mom or I had ever been before. Neither of us had traveled internationally! I have a lot of memories of the crappy aspects of this trip (namely, getting motion sickness A LOT), but for some reason I always focus on the good. Maybe it helped that my mom was there, always with a happy face and a positive attitude. She was even there to take care of me when I was sick puking on the tour bus's toilet.
In this case, it helped to have one of my very best friends by my side for the entire trip, and we often reminisce (happy) memories about this vacation. It was also a guided tour, with tour guides and a pre-planned itinerary, which helped keep our stress levels down!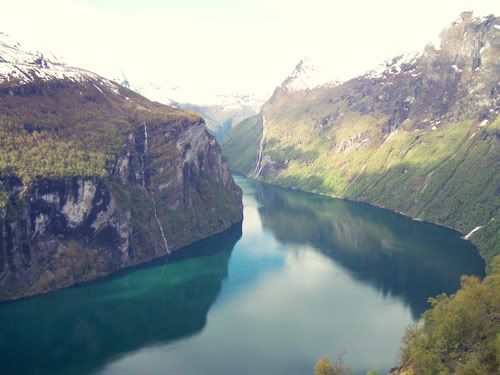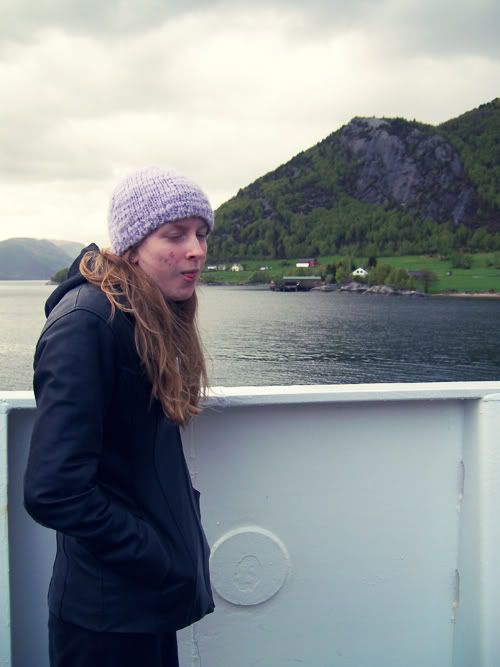 This is me on a ferry. I was often feeling under the weather from motion sickness, and this ferry was no exception. I told my mom, take a pic of me looking sick, and here's me fake puking. A funny, positive way to remember something negative!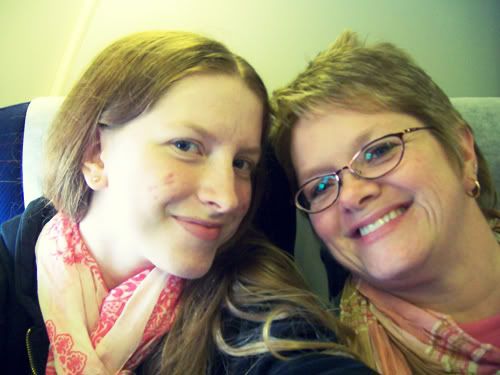 Since these two major trips and reading
The Happiness Project
, I now understand just how important it is to create happy memories for yourself. Make the best of your vacationing while you're doing it. Be in the moment and make a big deal out of every awesome thing that happens. Then when you're back home and remembering your time spent elsewhere, bring up the best memories. Laugh about the funny things, and document with photos & journaling the things you want to remember 50 years from now. Make it count.