I just started the online workshop
Sketchbook Delight
by
Alisa Burke
. She has an
amazing blog
that totally inspired me the moment I landed there. Definitely worth a look if you've never seen her work.
Sketching has always been something I've done, but since I graduated from college with my art degree, I've done less & less sketching. My day job mostly focuses on the digital side of creating, and I just haven't been able to set aside time for myself to work through ideas and document visually in my sketchbook.
This class has been wonderful so far. Very inspiring and a good kick-in-the-butt for me to get back to basics and drawing. I started last week and the first thing I did was unpack & unload all my art supplies. When we moved, I downsized all my art supplies to this ONE vintage suitcase: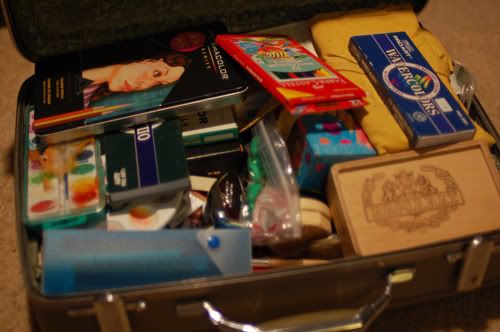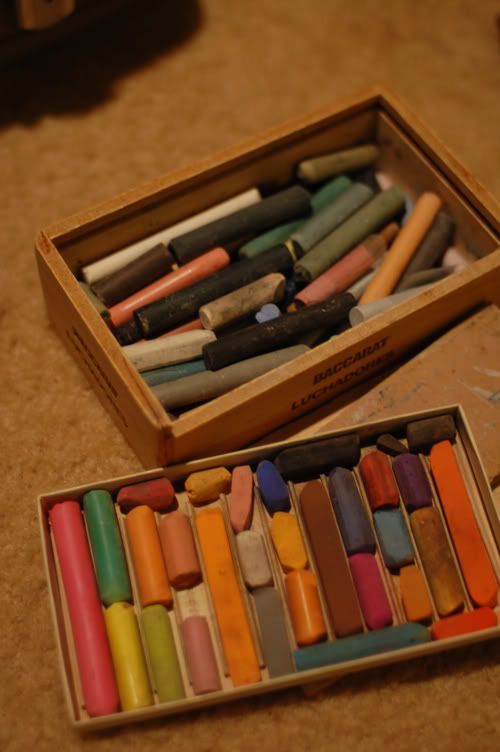 Then I started a brand new sketchbook (I covered the front with a bunch of old stickers)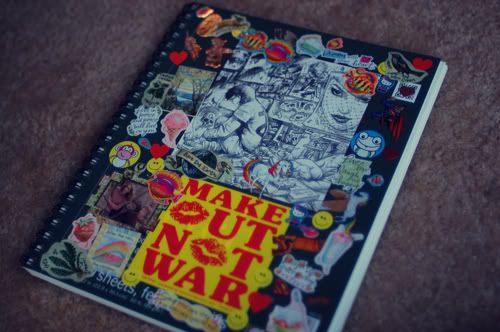 ...then started some pages!