On my walk back home from the bus stop yesterday, I found a cute little pinecone and a little branch of pink seeds. I've never seen those kind of seeds in pink before! A great color. The flower I found earlier in the day, and tried to set it nicely in my purse but it got very squished. Oops.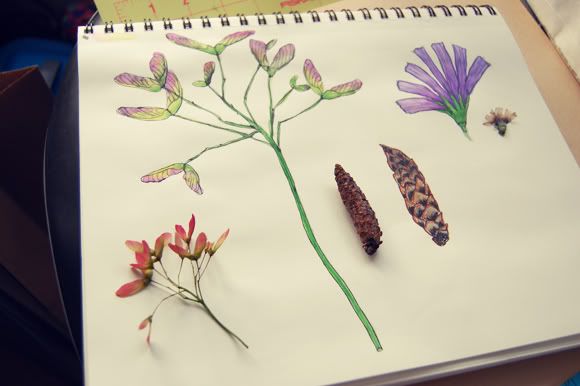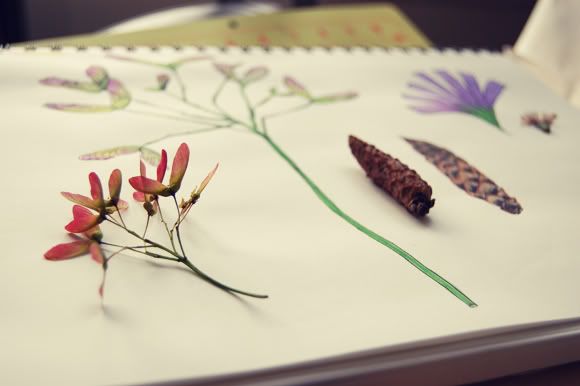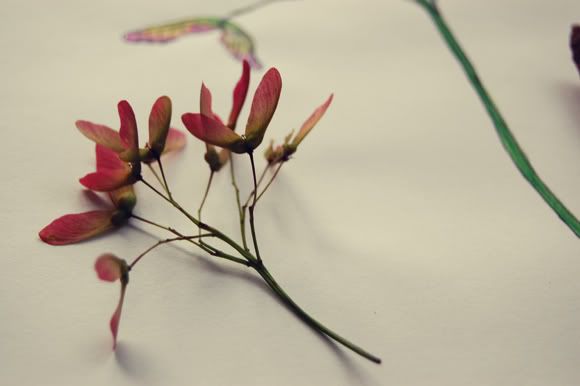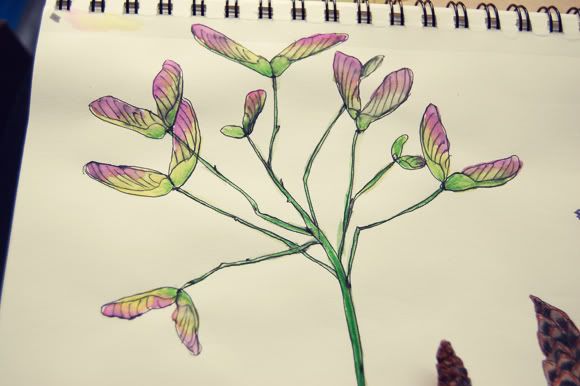 I really like sketching with my thin ballpoint ink pen, but it's not waterproof so I have to be extra careful when watercoloring over it. My favorite pens in the world (so far):

So far in the sketching process, I've really enjoyed using watercolor. It's not a medium I've used a lot in the past, but the effect it gives is really nice; it makes everything look more professional, I think. I've also been mixing in some waterbased markers with the watercolor paints. I probably have 100 markers in 100 different colors, so they really expand my watercolor color palette!