I finally broke down and bought the
Lisa Frank Lips Tee
from Delia*s.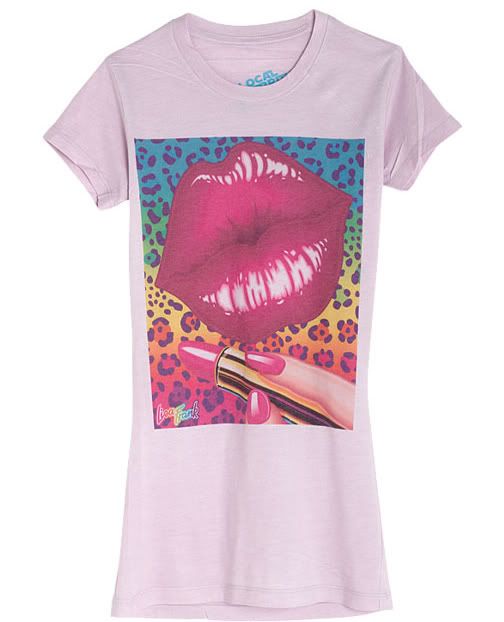 They had a
skateboarding poodle
one awhile ago, but those must have sold out. Anyway, I got the tee today and it's amazing (as expected)!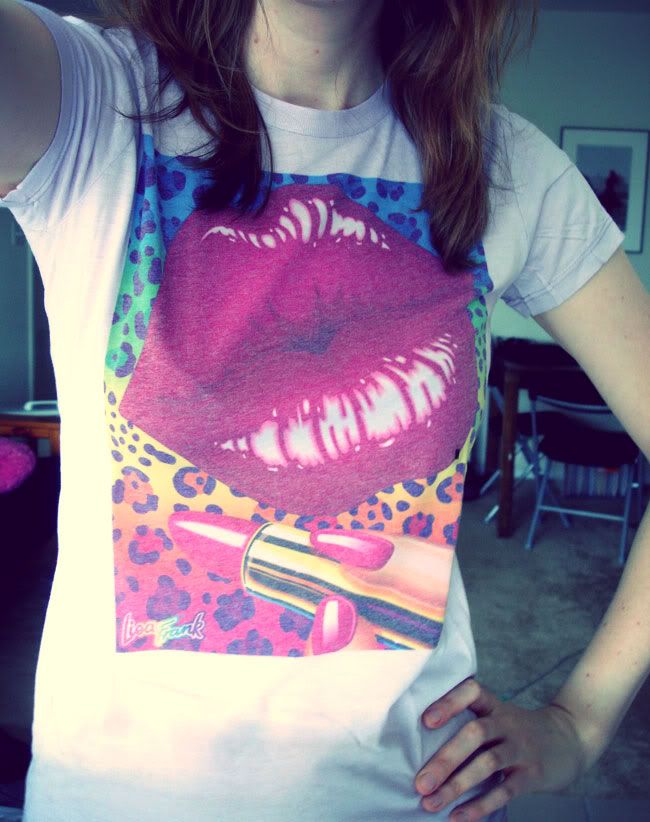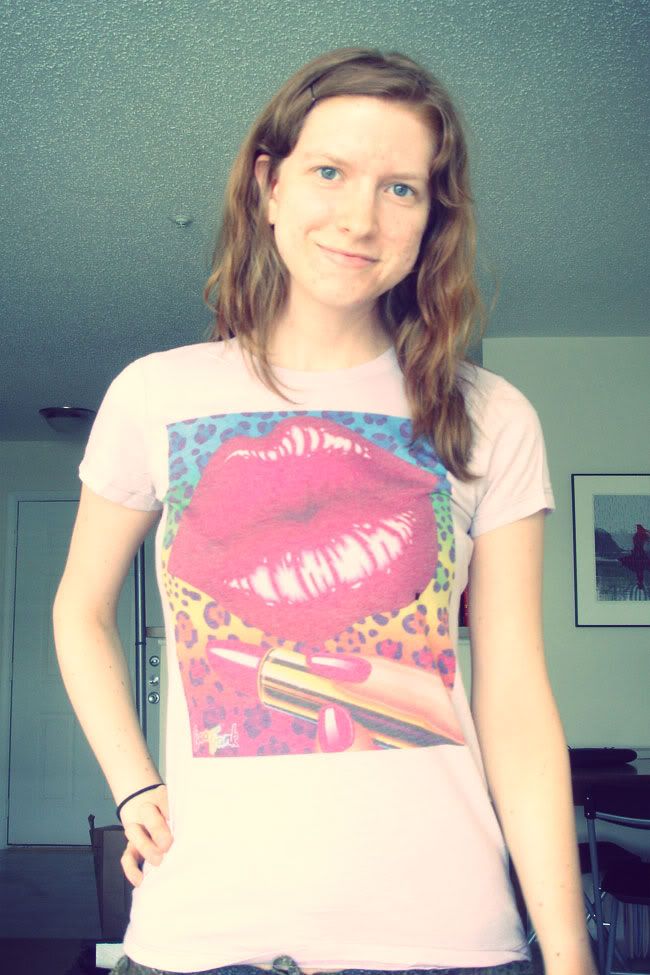 But the real reason I'm posting about this is because of the hang tag that came on the t-shirt. It's a Lisa Frank sticker!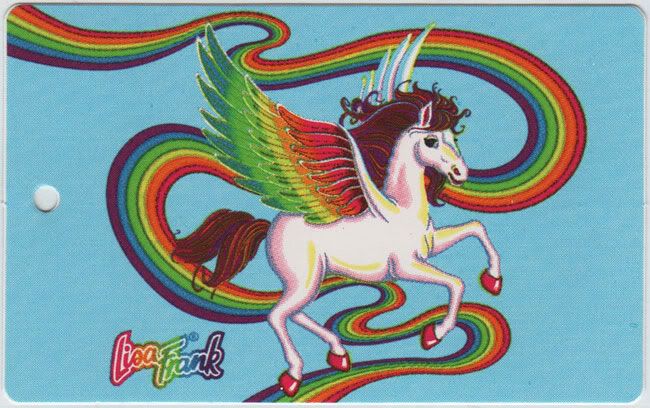 ...and the back, which is the best tagline I think the company could have picked (besides
Super Rainbow Color Explosion!
, which would have been my choice).