Yesterday we took the train to
Georgetown
for a day of walking. We didn't really have a plan, except to check out the Apple store and a very specific gelato shop.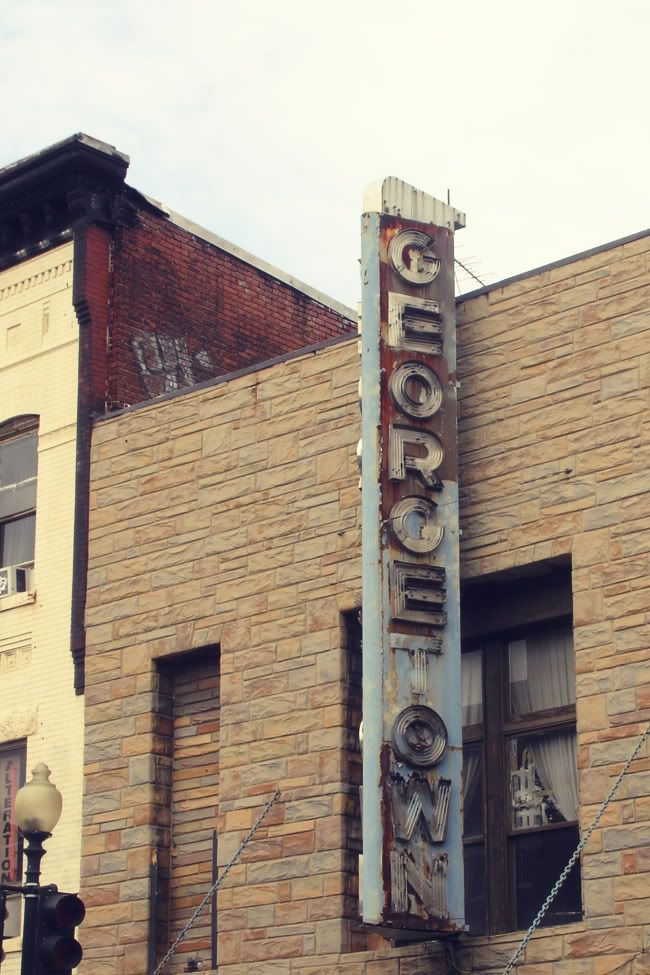 We walked past
Georgetown Cupcake
, which I had heard of but have never watched the show. We read reviews online that said it's "worth the wait" but didn't understand what that meant until we saw the line wrapping around the corner! For cupcakes!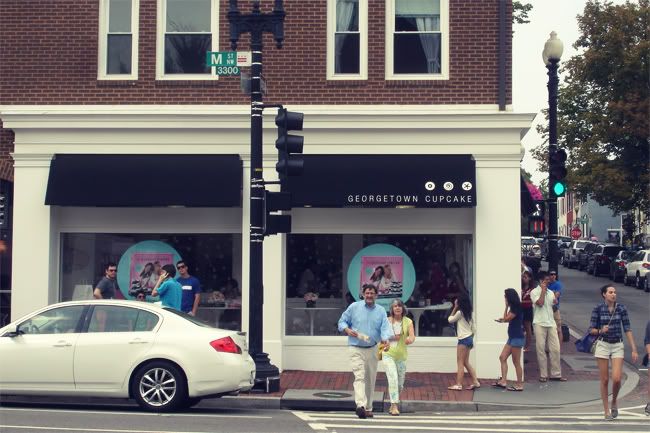 A friend
recommended this gelato shop,
Dolcezza
, to me since I now live near DC. I had never had gelato before, but was willing to try it since they have excellent reviews online.
It was a tiny little shop, but you can get up to 3 free samples with a little spoon, and they had lots of flavor choices.
Rob got 2 scoops: Chocolate Armago and Vanilla Bean, and I got 2 scoops: Lemon Cardamom and Georgia Butter Pecan. All were fantastic; so rich and smooth. Rob's chocolate one seriously tasted like a melted chocolate bar - it was that rich!
And that was our day!