30 Days of Lists
is humming along nicely... here is a short one from Friday:
I didn't knit much (if at all) and we didn't go grocery shopping, but I
did
finish
The Amber Spyglass
AND got my new blog layout up!
Before:
After:
I thought it was time to make my layout a little more fun and personalized. I drew the illustrations for the header and added in some digital poppies. It's very Oz-like, and that's what I was going for.
On Saturday we decided to go to
Pizzeria Paradiso
in Old Town. When we got close, we thought it seemed really busy around there. Normally we wouldn't think twice since it's always busy everywhere around here, but then I remembered that the
Alexandria Festival of the Arts
was happening! So we had delicious pizza (although their pesto potato pizza isn't the best I've had, to be honest), pumpkin beer, and by happy accident got to go to an art fair.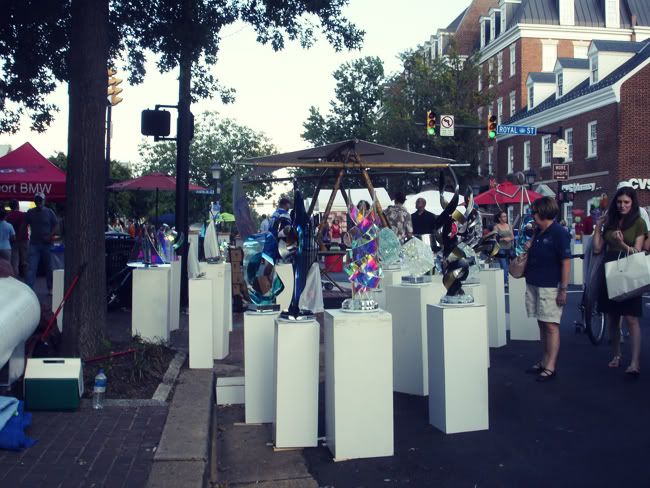 We also had ice cream: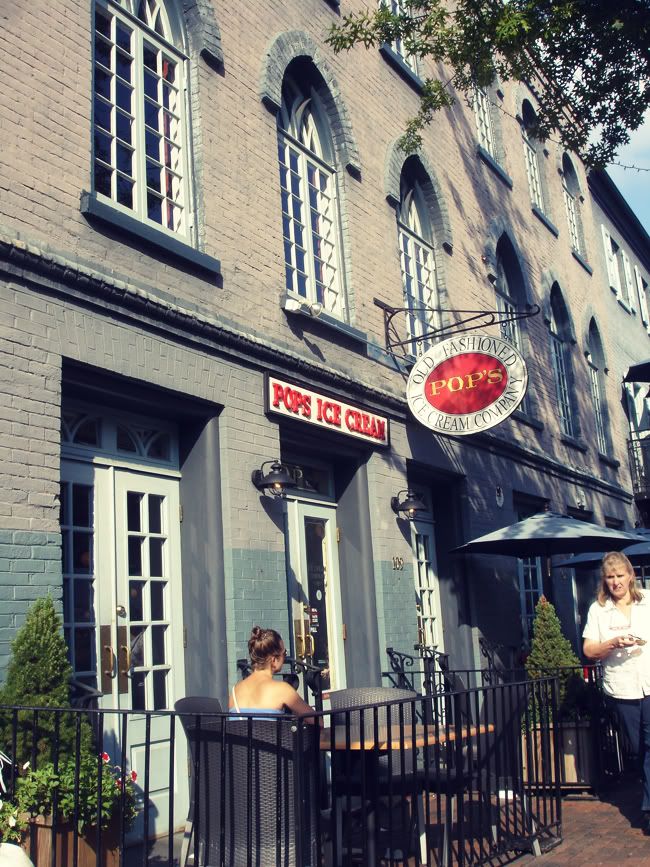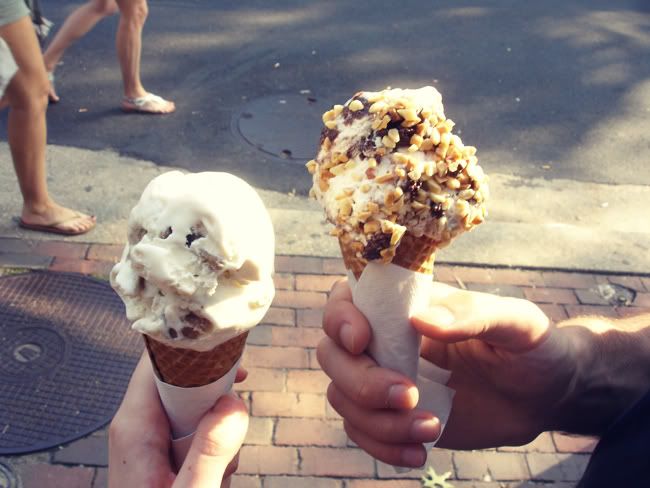 In other news, I've been enjoying tasting some new teas from my
Samovar Herbal Tea Sampler
. So far my favorite is the
orange ginger
.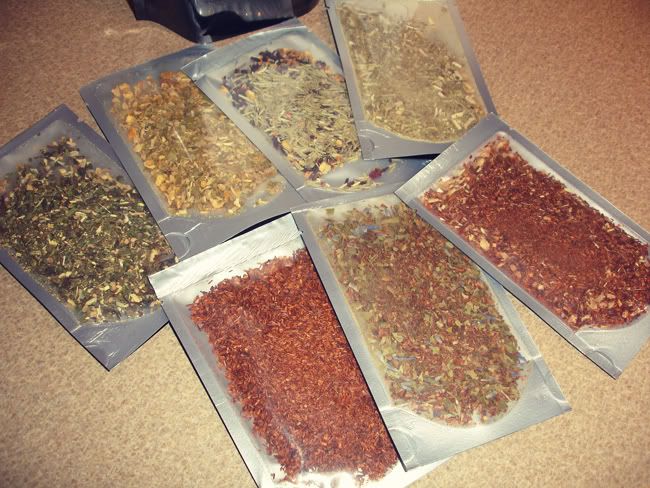 In other news:
It's been kinda crazy lately in Soul Flower land; we're working busily on getting the fall/winter catalog ready to print. Excited!
For more lists from my 30 Days of Lists, check out my flickr set.
Let me know what you think of my new blog header! :)
The list topic for today was "Things I Do To Procrastinate." This one was TOO easy:
Feel like a little procrastination of your own? Might I recommend
Pinterest
? It's quite effective. (
eeee! kittehs!
)