My mom is so awesome. Last week she sent me an envelope with a few Lisa Frank things from home... she wrote, "Found these 'Lisa Frank' items... & thought you might like to add them to your collection!"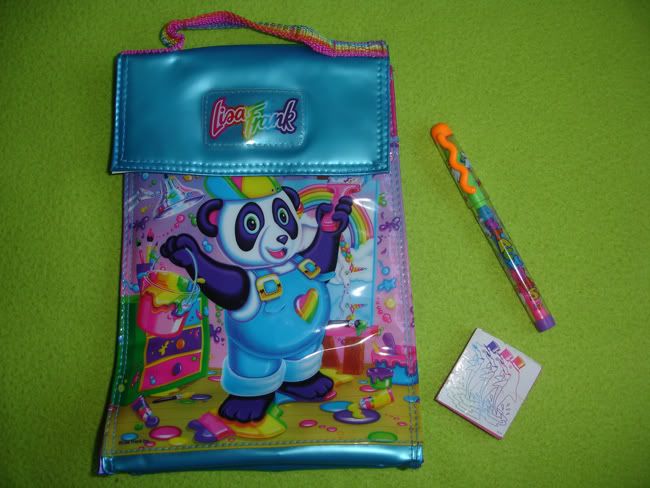 It's true, I do have a sweet collection. See:
Part 1
and
Part 2
.
Let's take a look at what my mom found!
1.
Panda Painter lunch bag
2.
Stackers pen/marker
3.
Dolphins stamp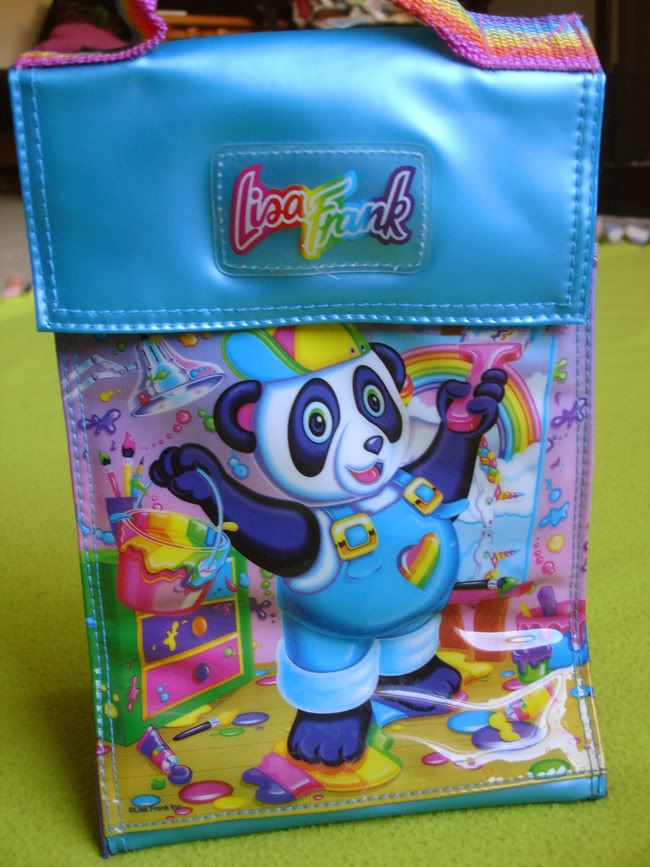 This lunch bag is sweet. And now I have two!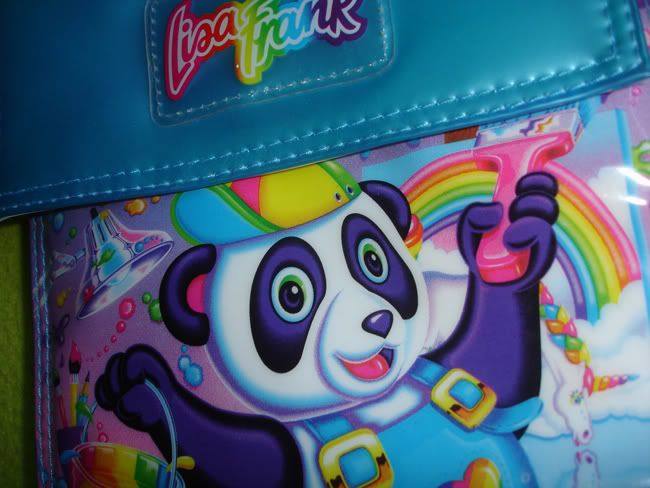 They're so colorful and vibrant still, even after all these years. Love 'em.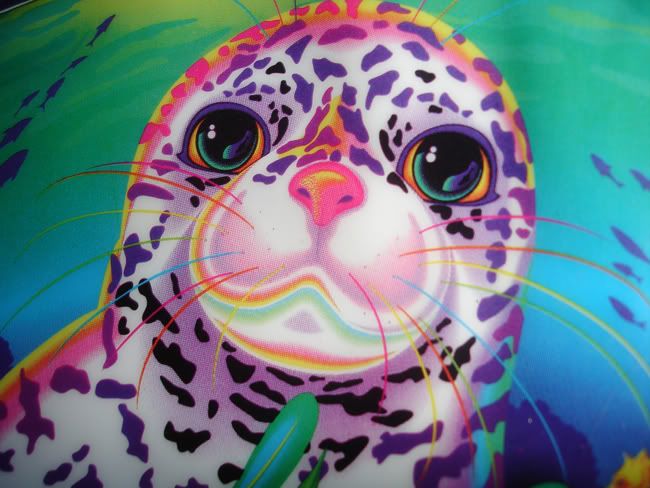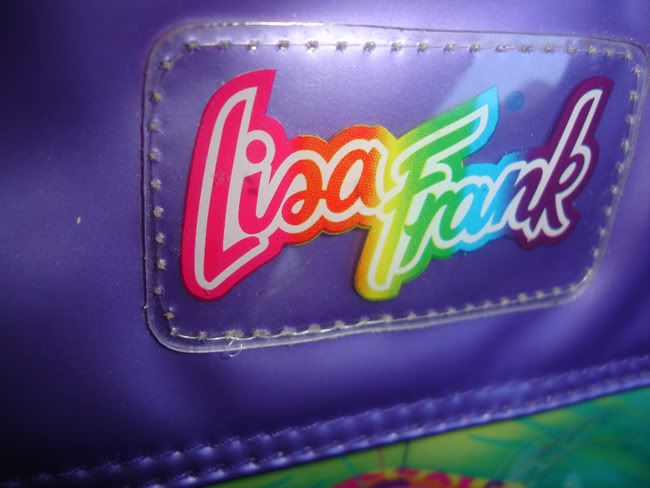 This "Stackers" pen consists of 3 colored pen cartridges that pop off the top and slide back in to the back. They're all dried up and squished, but it's still cool. This pen is riddled with Rainbow Unicorns, stars, and Ballerina Bunnies.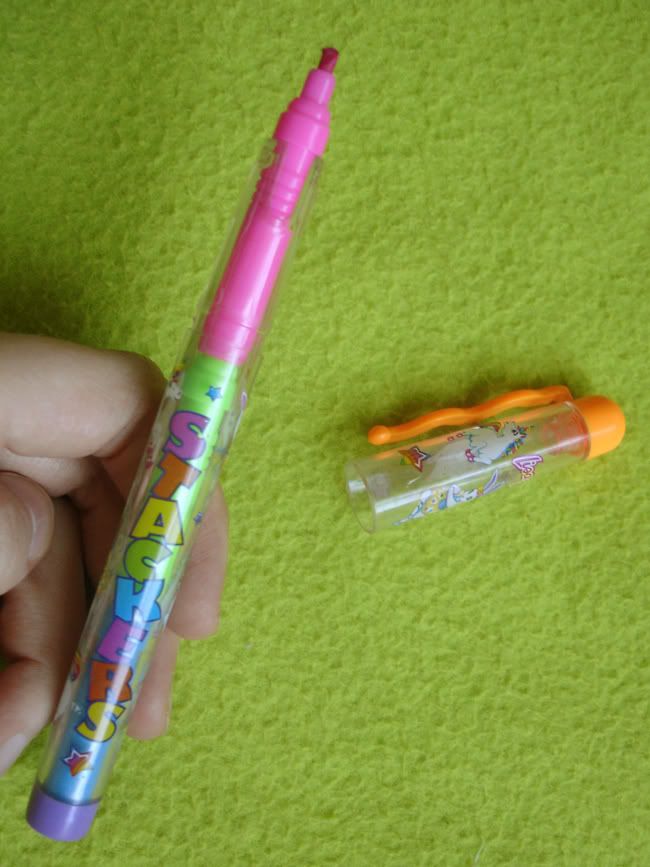 And the Dancing Dolphins in Top Hats stamp is still crusted with my childhood paint and glitter :)