As you all know, I'm a huge Lisa Frank fan and a fan of color in general. Super saturated colors, every color of the rainbow, psychedelic & funky colors, etc.
Here's how you can use Photoshop to make any photo into a Lisa Frank-esque masterpiece of color!
1. Open your original photo in Photoshop, and make a new Gradient Map adjustment layer:
2. Pick one of the rainbow spectrum gradients:
3. You can also load more pre-made gradient options by clicking the little arrow circle and choosing "Spectrums" or "Color Harmonies 1 & 2". Append gradients so you have one big list.
4. Merge the adjustment layer and your background layer so the file is flat: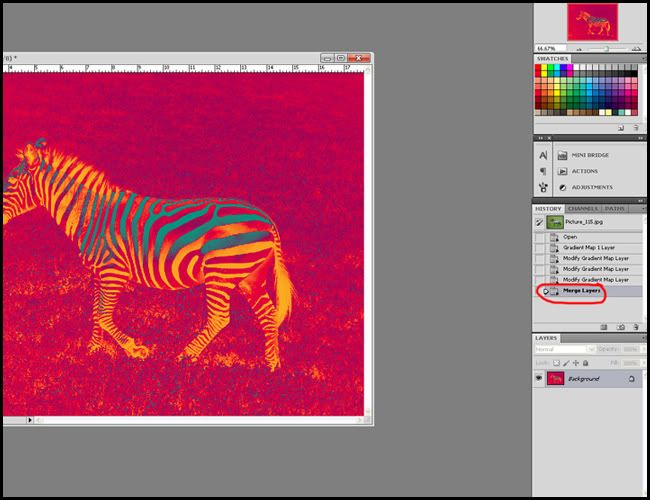 5. (This step is optional! I just did it to make the image smoother and a little more richly saturated.) Create a copy of your flattened layer, then Gaussian Blur that top layer: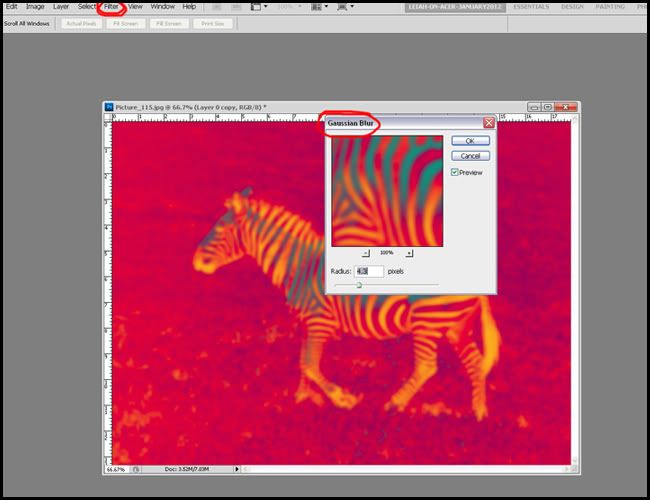 6. Choose "Overlay" for the blending mode on your blurry layer, and adjust the opacity til you're happy: [I learned this trick from
this tutorial from ShopRuche
]
Yay, you're done! Here are some more examples done on photos from
Morgue File
.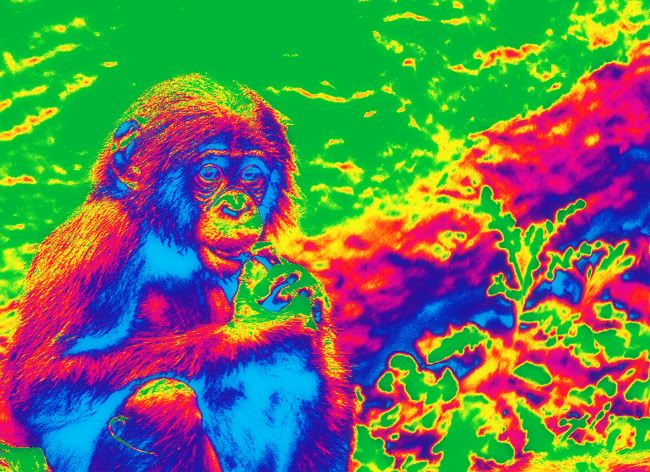 There ya go. Don't stare too long or the saturation might make your eyes bleed.
(Zebra photo from
here
)