I really struggle with wanting to be crafty and, at the same time, be minimal.
When I was younger, I did a lot of "arts & crafts" projects. Collaging with mod podge, painting furniture, sewing purses, making earrings, oil painting, etc. I was messy! I had tons of art supplies (among other crap), and I never cared about if anyone ever used my crafts - they could just get shoved in the corner of my room and forgotten.
These days, after realizing that having too much physical STUFF is not for me, I really struggle with WANTING to do crafts but talking myself out of it for the sake of minimalism. Take this blog:
Elise Blaha
. She does tons of cool arts and crafts projects. I wonder what she does with them when they're finished... There's only so much home decorating you can do.
I also like my projects to be useful. I'll jump all over projects that can be USED in my house. But if I see a cool project on Pinterest or somewhere, usually it's cluttery or useless (when you really think about it).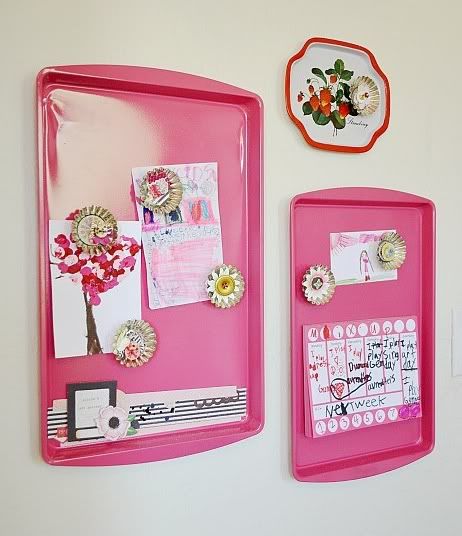 Magnetic Cookie Sheets: cute, but I already have a magnetic fridge.
Yarn Bowl: clever, but what would I use this for? Who is ever in desperate need for a new
"catch-all" bowl to hold cluttery things?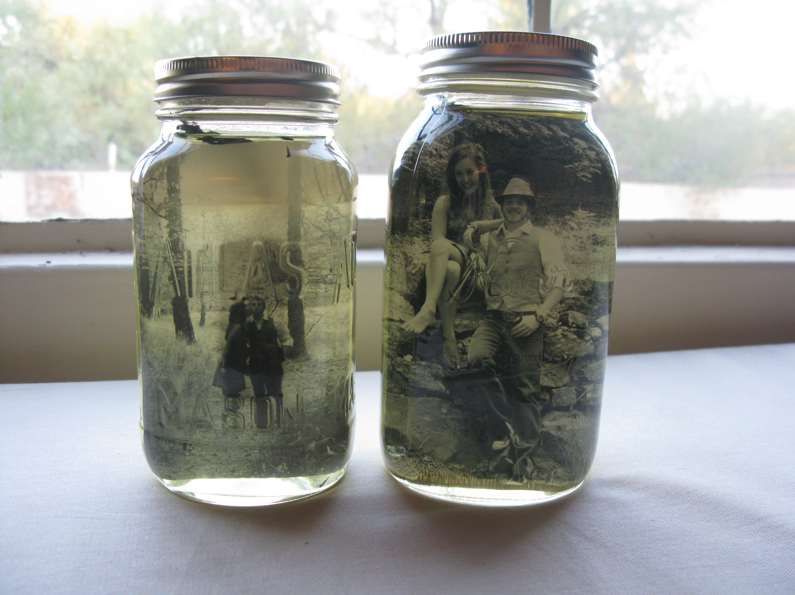 Vintage Photos in Vegetable Oil-filled Mason Jars: these would be cute for a wedding
reception or something, but are really bulky for the home.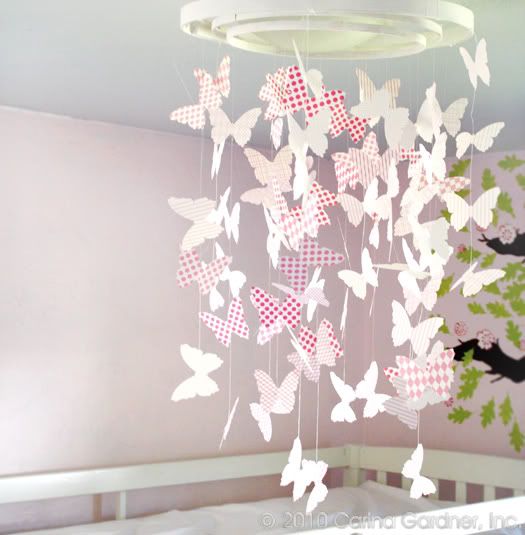 Paper Butterfly Chandelier: cute, but kind of novelty.
A lot of crafts are cool if you're decorating your own wedding, or if you entertain people with dinner parties, or as handmade gifts. I'm not saying homemade crafts are BAD (no way!), but there are thousands of cool ideas out there (TOO many!) and I just can't justify to myself making a bunch of crap that will probably all get thrown away. It doesn't fit in with a minimalist lifestyle. Decorations around the home are cluttery. They're a pain to move, and they rarely add value to your life. I don't believe in keeping something JUST because you made it, or just because you received it as a gift. Fight the clutter!
No offense intended for creators of these crafty projects. I like clever and creative things. These projects just aren't for me.