I grew up in Minnesota, in a small town where once you turned 16, you had about a 95% chance of getting a car. (I made that stat up.) You either bought it yourself, your parents helped you, or your parents just bought it for you. My high school had a huge parking lot full of cars (for a school of about 1,000 students between the ages of 14-18).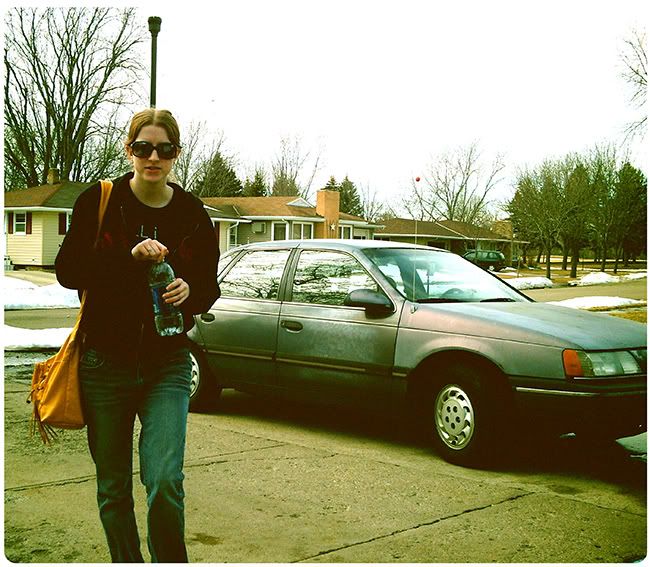 A lot of my friends had cars. I didn't get a car until my senior year when I was 17 and my sister started going to the same school as me. It just made sense for us to carpool together then. My first car was a junky Ford Taurus given to me by my grandfather. I loved that car, and brought it with me when I started college the next year.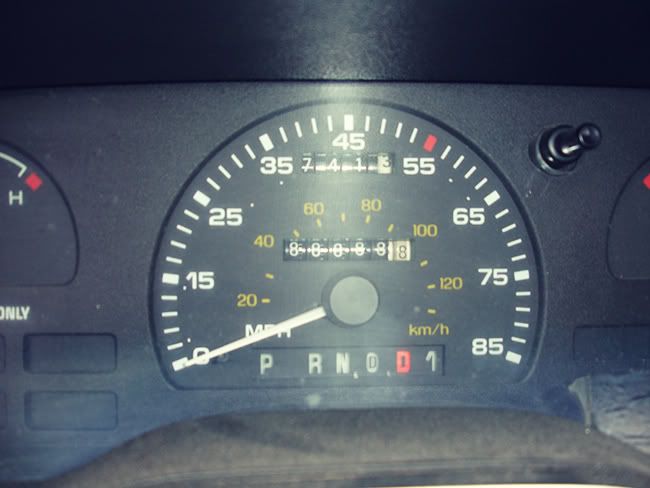 Photo taken of the odometer in my Taurus when it hit 188,888 miles
When we moved to Minneapolis, I gave my beloved Taurus to my younger sister to drive at college. So I was car-less from spring 2008 - fall 2010. But it wasn't bad since I was living in a city where the bus system is quite good. In Minneapolis, for the first time in my life, I met people of driving age who DIDN'T have their driver's license. It blew my mind. They told me, "I've never had to learn to drive" or "I never needed a car"!
In November of 2010 I bought my mom's old PT Cruiser. She loved that car. But she was upgrading to a newer one, so I bought her old one. I drove it and I loved it!
We drove it out East when we moved here, but after settling in, I realized I didn't really need a car. (Working from home and all!) So I decided to sell it.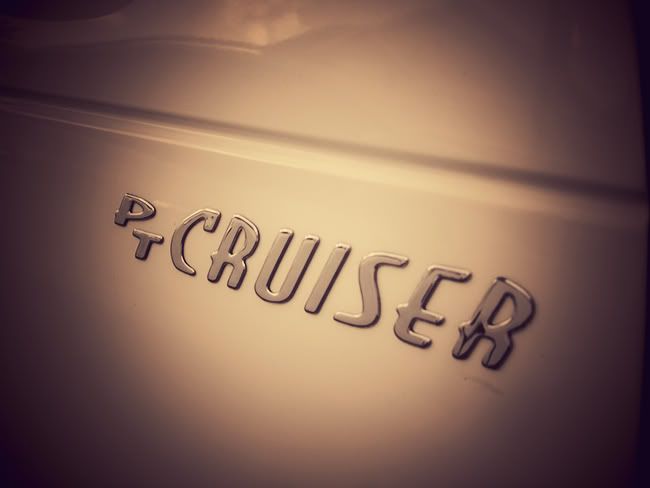 I really liked that car, and I felt kind of bad selling it since I knew my mom had loved it, too. But going car-less was freeing! I don't regret selling it; it was a huge (literally) weight off my shoulders, I save money, and I'm learning more & more to live with what I need and nothing extra. It's all those extras that really get you. It's so easy to accumulate things (including cars), and sometimes, just setting your emotional attachment aside (or telling your emotions to shut the hell up) and just relieving yourself of something you don't need feels amazing.