fuzzymoon6
was my very first username on the world wide web. It was 1998-ish. I
asked
my mom if I could sign up for an email address. Hotmail, baby!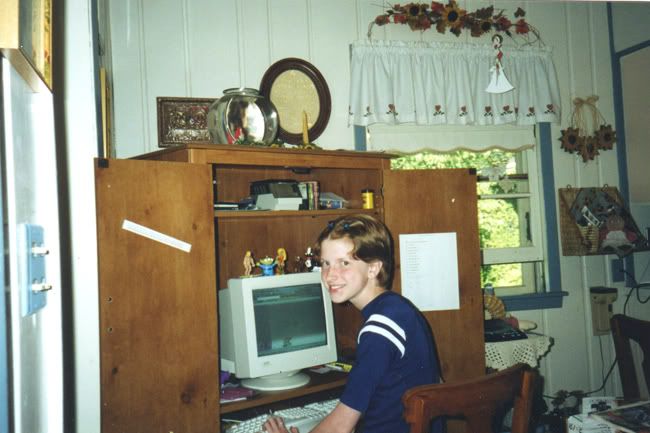 This is me circa 1999 on our old computer with a big-ass CRT monitor
I'm kind of a nerd when it comes to the internet and computers. It makes me LOL to think back at how crazy I was about computers from the very first time I sat down in front of one.
We played Number Munchers on black-and-green-screened computers using floppy disks when I was in 2nd grade. I learned to type in 3rd grade. In 5th we played Oregon Trail and learned to use the Internet. I started learning HTML in 6th grade and made my first website on Angelfire.
I was so cool.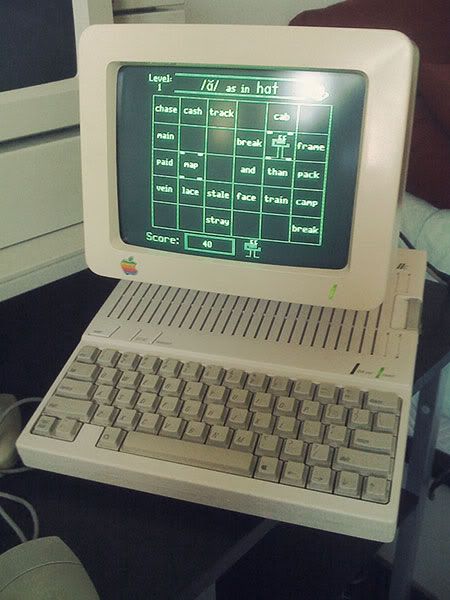 The following image should stir a chuckle. I made a scrapbook/journal page about this really sweet HTML/webpage class I took one summer. The teacher's name was Brian.

I was head-over-heels for that scanner, let me tell you. You mean I can put my photographs on the computer and then have them on my webpage? FREAKIN SWEET!
It's harder for me to get excited these days over computer stuff, but once in awhile something new and awesome is invented or I figure out a better way of doing something on this machine that is like an extension of my body. Once a nerd, always a nerd.