Today I've chosen the letter
I
for
Improvement
. I'm all about DIY / handmade / use what you have / reuse / recycle / etc. So here's a quick story of how I took something I owned and improved it so I would like it more!
I bought these Minnetonka Moccasins about 3 years ago. I like them, but they're all black and a little bit boring. But whatevs, I wore 'em anyway.
Then sometime last year the leather shoelace that makes up the little bow somehow broke, leaving me with a lopsided bow that never stays tied. Lame.
Then, being the etsy lover that I am, I found some handmade moccasins from
Darlingtonia Moccasin Co.
So cute!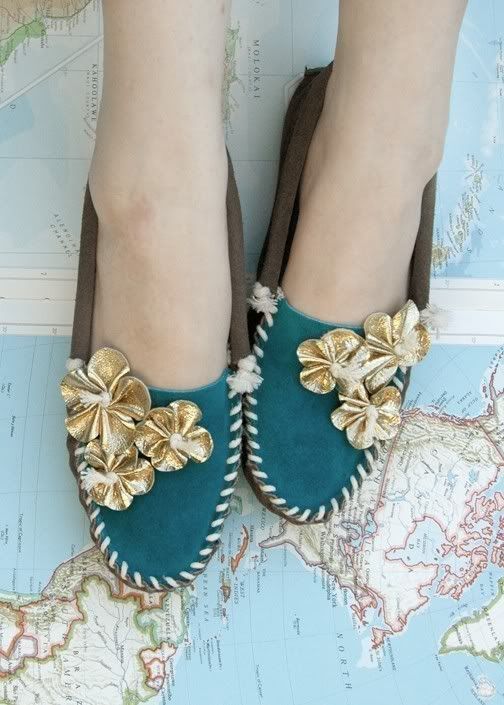 And expensive! I already have moccasins, so I might as well improve what I have and make something better, right? More etsy searching led me to these freakin' cute handmade flowers from
AMarketCollection
:
I sewed them to my shoes!
Now my falling-apart moccasins are updated and look pretty darn cute.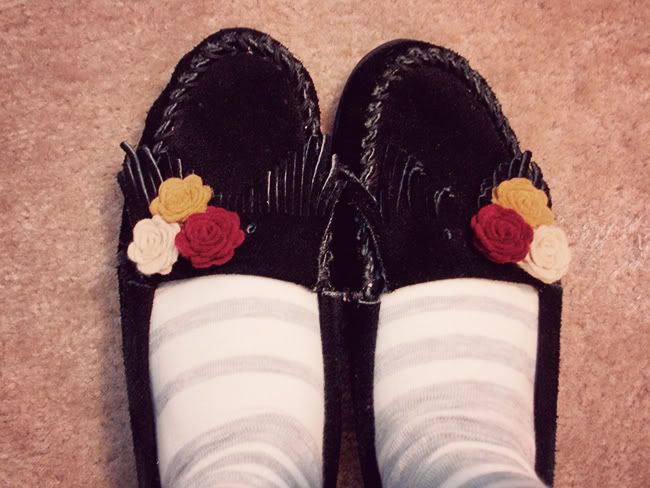 Quite the improvement :)