A few years back, I went on a quilt kick.




It started with this big quilt my mom made for me for my high school graduation. It was made up of all my old t-shirts, and it was awesome.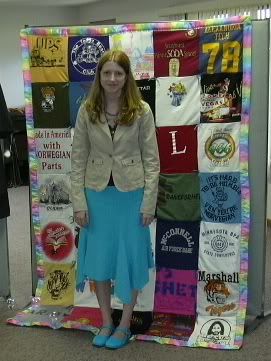 Then during holiday break of my freshman year in college, I decided to make a mini quilt. No idea why. I don't even know how to properly put a quilt together; I just guessed. I used scraps of fabric and made a section for each of my new friends from the dorm. They all had little inside jokes. It turned out pretty awesome!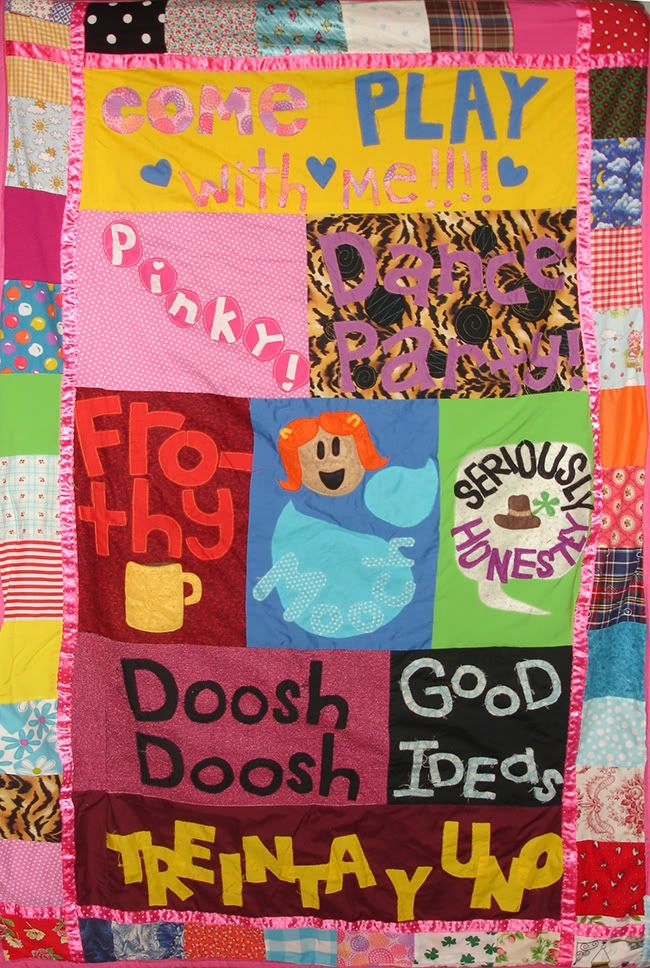 During my sophomore year of college I suddenly got the urge to make yet another quilt. So I made another mini quilt, but this time just sewed on my name on top of vintage handkerchiefs.




After all that, I had too many quilts in my life. I kept the one my mom made me, but the other two?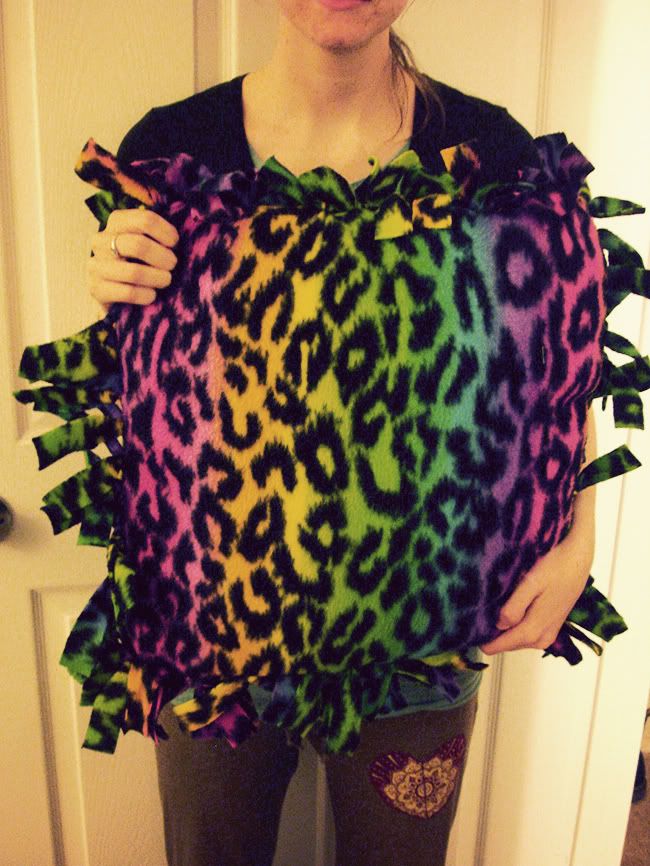 I chopped them up and stuffed a pillow with the pieces! :D